Divine Heists, Deep-Sea Discoveries, and Climate Utopias: August's Best Sci-Fi and Fantasy Books
New Anthologies and Fairy Tales from Karen Lord, T. Kingfisher, Valerie Valdes, and Many More
Months ago when we were looking ahead to 2023, the most anticipated August SFF release was Jacqueline Carey's romantic fantasy Cassiel's Servant; in the intervening months, an astonishing number of August titles have since been released, which has made it incredibly difficult to narrow down this month's list. As a fitting end to summer, this list is bookended with anthologies providing new takes on Greek gods and Halloween mischief. Plus, there's first-contact space opera, a Sleeping Beauty retelling, vaqueros versus vampires, and climate fiction that envisions a Great Transition for our planet.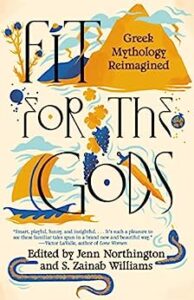 Jenn Northington and S. Zainab Williams (editors), Fit for the Gods: Greek Mythology Reimagined
(Vintage, August 1)
After the gender-swapping, genre-hopping fun of Sword Stone Table (co-edited with Swapna Krishna), I can't wait to check out Jenn Northington's next anthology, co-edited with S. Zainab Williams! Proving that the pantheon of Greek myths has not yet been exhausted, they have collected a bevy of intriguing new tales, from Williams' reimagining of wine and revelry goddess (!) Dion to Sarah Gailey's take on water nymph Thetis to the fully sci-fi retellings courtesy of Alyssa Cole, Valerie Valdes, and more. This collection sounds worthy of being shelved next to D'Aulaires' Book of Greek Myths.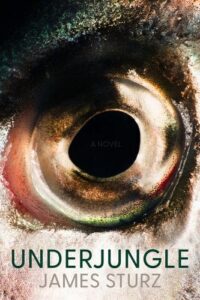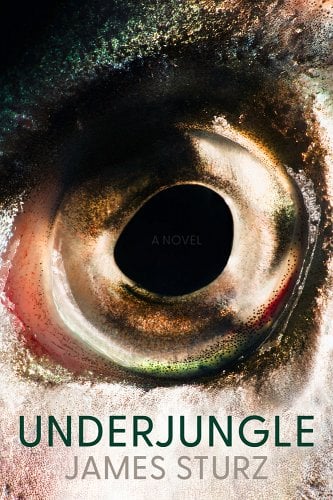 James Sturz, Underjungle
(Unnamed Press, August 1)
If this year has taught us anything, it's that we know so very little about the depths of the ocean; and that if we want to know more, we should trust the people who have done the careful work to explore it. James Sturz applies his extensive experience as a oceanic journalist and deep-sea diver to this vividly strange story told from the perspective of one of seven tribes of sentient ocean-dwellers, collectively known as the yc. "The rule of the ocean is finders-keepers," our narrator explains—but when they find a decomposing human corpse, it forces the tribes of the yc to question their own existence and whether there is intelligent life up there.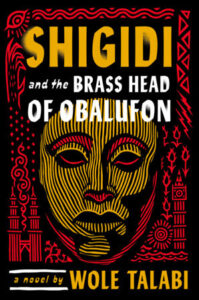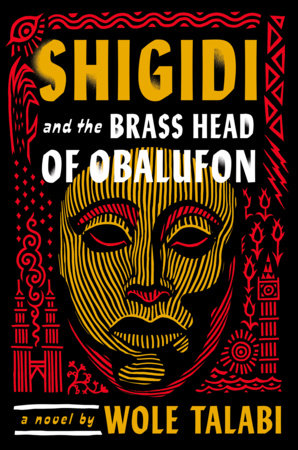 Wole Talabi, Shigidi and the Brass Head of Obalufon
(DAW, August 8)
A contemporary fairy tale heist in which a succubus and her lover, a nightmare god she turned into an incubus, must cross through two worlds to steal back a stolen orisha totem? You had me at "heist," but I suspect I will fall hard for Nneoma and Shigidi as their mission takes them from Lagos to London and crosses their paths not only with the humans whose hearts they eat, but also with dark magicians and rival gods. Wole Talabi's debut fantasy sounds like sheer fun, yet grounded with the modern-day dilemma of mythical figures struggling to remain relevant to their followers while still following their own desires.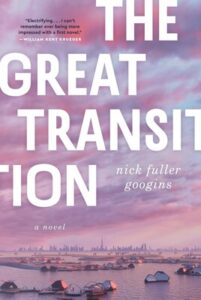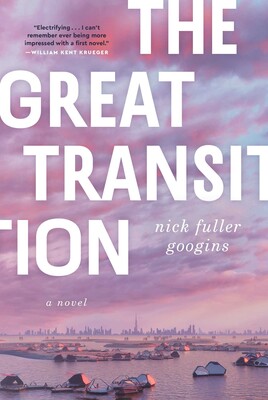 Nick Fuller Googins, The Great Transition
(Atria Books, August 15)
Imagine thinking of our kids' generation as being lucky to be born into this world. That's the case with Nick Fuller Googins' near-future debut, in which the eponymous Great Transition literally turned the tide regarding humanity's future on Earth. But at what personal cost? The child of climate saviors, Emi Vargas has always been uncomfortable with her family's fame. And when her mother Kristina goes missing—following the murder of climate criminals—Emi must dig into her parents' past, discovering what really happened when Kristina met Larch while they fought off hurricanes and wildfires. I have a feeling that we'll be stuck indoors with hazardous air quality at least once more this summer, and this seems like a grimly appropriate read.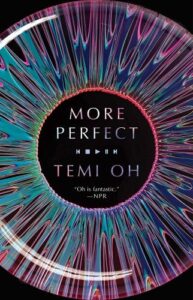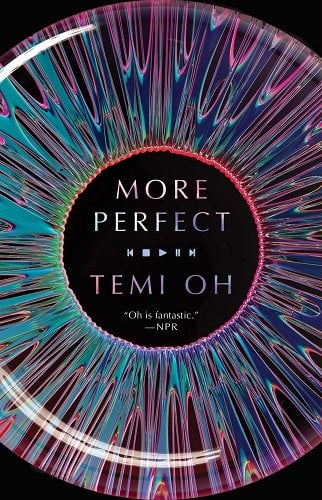 Temi Oh, More Perfect
(Saga Press, August 15)
What was I saying about sci-fi retellings of Greek myth? Orpheus and Eurydice's tragic love story gets dystopian with Temi Oh's second novel, after the generation ship drama Do You Dream of Terra-Two? Here, the Underworld is entirely mental: The Pulse is an Internet connection straight into the brain, merging your memories and your waking mind with a mental flood of information. But when a real flood destroys London, Moremi desperately searches for her mother in the Pulse, risking getting swept away; even as her sister joins the Revelators, seeking to reverse the effects of the Pulse. And then there's sweet Orpheus, raised on an island, exploring and eventually manipulating dreams using his own Pulse implant. I'm already tearing up in anticipation of how these two will connect and inevitably be separated.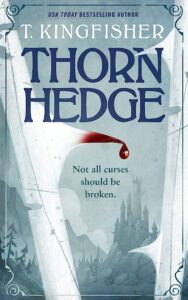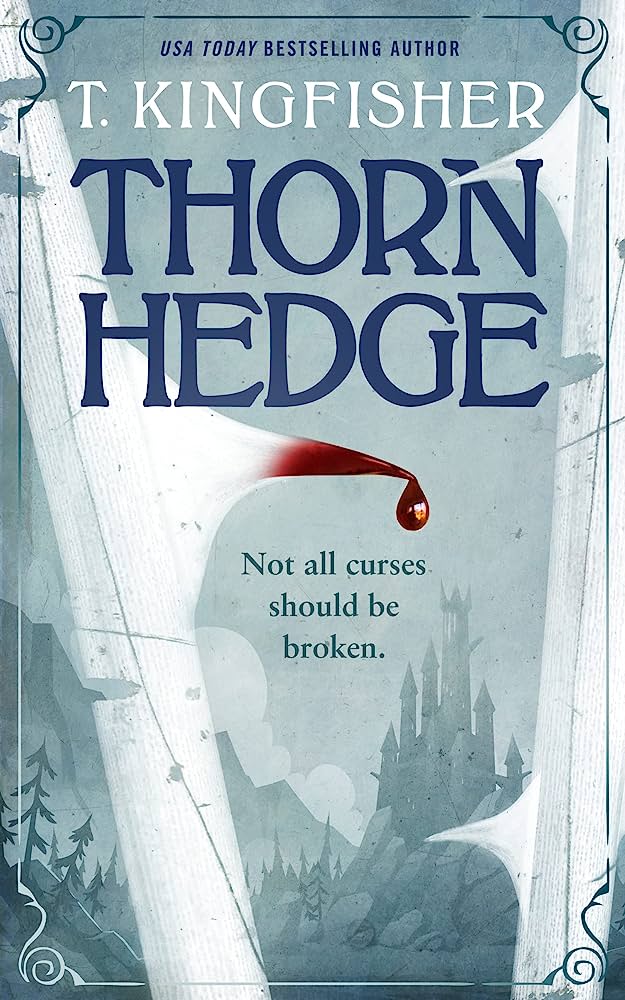 T. Kingfisher, Thornhedge
(Tor Books, August 15)
This novella-length retelling of Sleeping Beauty leans into the thorny, but also the heartfelt, and the sweetly awkward. Toadling is the fretful, shapeshifting protector of the bespelled slumbering princess in a castle, who hopes against hope that people will forget this particular fairy tale. But when Halim, a Muslim knight, rides up as the latest would-be rescuer, Toadling must explain not only why the princess cannot leave the castle; but also how Toadling was once a regular human baby who was stolen by the faerie, raised by them, and eventually tasked with bestowing a blessing on another human baby… and how it all went wrong.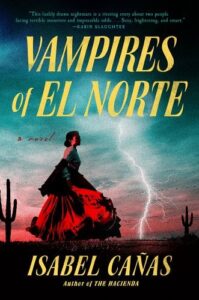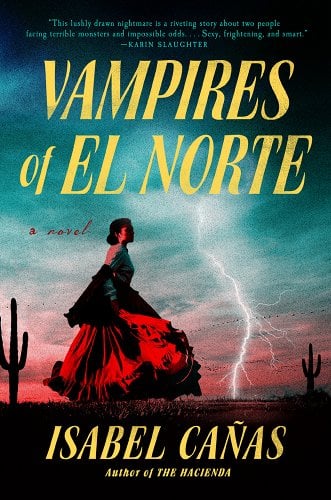 Isabel Cañas, Vampires of El Norte
(Berkley Books, August 15)
Last summer, Isabel Cañas chilled us with a sinister haunting in The Hacienda; her follow-up relocates to a ranch, where childhood sweethearts Nena and Néstor are torn apart by a brutal attack. But is it Anglo settlers greedy to feed off Nena's father's ranch, or the vicious vampires they've brought with them? Nine years later, when the United States declares war on Mexico in 1846, these estranged lovers are unexpectedly reunited: Nena now a curandera, and Néstor a vaquero. If they have any chance of survival, he'll have to marry his cowboy experience to her healing expertise to face the most bloodthirsty of invaders.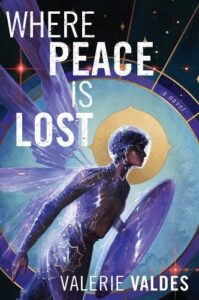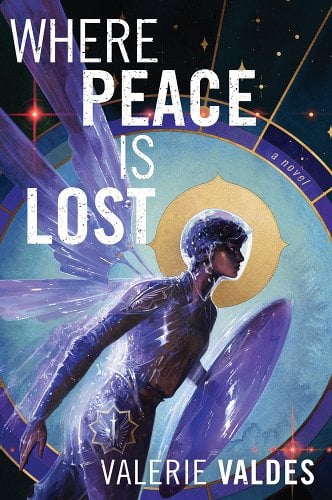 Valerie Valdes, Where Peace is Lost
(Harper Voyager, August 29)
Known for her sci-fi trilogy about the adventures of Captain Eva Innocente, Escape Pod co-editor Valerie Valdes has written a standalone space fantasy in which a disgraced knight must battle the empire that disbanded her Order. Refugee Kel Garda comes out of hiding in order to investigate a war machine that threatens Loth, the quiet swamp world she's sworn to protect. But when she meets two off-worlders who claim to know how to disable the machine, it sends Kel on an unlikely quest that culminates in facing off with the Pale empire, which forced her Order into obsolescence. Should Kel retain her quiet life of exile, or will Kelana Gardavros reclaim her role as First Sword of the Order?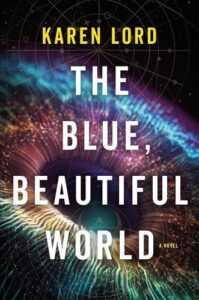 Karen Lord, The Blue, Beautiful World
(Del Rey, August 29)
I'm a sucker for first-contact stories in which the humans put forward to touch base with alien civilizations are both the most and least fitting candidates. Here, it's a VR inventor genius, a celebrity humanitarian (cackling), an adolescent ambassador nominated by a global council… and a popstar who may not be entirely human thanks to his uncanny control over his fans. Yep, this sounds like the kind of team that would be put forward were extraterrestrials to make contact tomorrow; and so I can't wait to see what conversation Dr. Karen Lord has crafted in this sci-fi novel.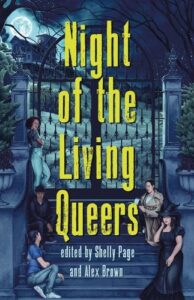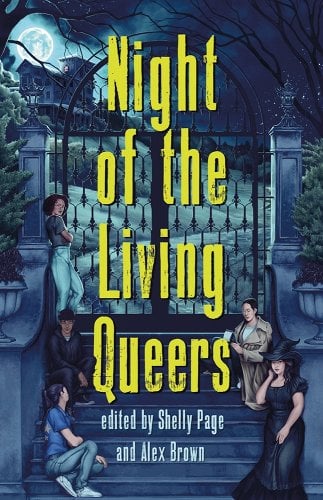 Shelly Page and Alex Brown (editors), Night of the Living Queers: 13 Tales of Terror & Delight
(Wednesday Books, August 29)
It's going to be miserable enough by the end of the summer that we'll all be fondly looking ahead to Halloween—not least because it'll be chilly (and chilling), but because it's a night for transformation. When anything is possible, you want to experience All Hallow's Eve through the eyes of these BIPOC teens, who get themselves into a lot more trouble than just trick-or-treating gone wrong—we're talking demon summonings, urban legends, ghost-hunting in suburban malls, you name it. With co-editors Alex Brown and Shelly Page contributing stories alongside Kosoko Jackson, Em X. Liu, Maya Gittelman, Sara Farizan, and so many more, it's a Halloween candy haul in book form.
---