Difficult Choices, Then and Now: A Reading List of Motherhood and Adoption
Julia Franks Recommends Nancy Johnson, Rickie Solinger, and More
Since the fall of Roe v. Wade, the pro-life movement has been resurrecting an old-fashioned fable: that women who have abortions become traumatized, and that women who give up children for adoption end up feeling enriched. The problem is that this narrative is wrong on both counts.
The Turnaway Study has already dispelled the myth of widespread abortion trauma, and birthmothers who speak up about surrendering a child make it clear that the "win-win" story of adoption is fatally flawed too.
I began researching birthmothers because of my own experience relinquishing a child to adoption. Back in the 1980s, when the pee test came up positive, I was a full-time college student. At the time I was pro-choice and unreligious, but for complicated reasons, many of them naïve or cocksure, I decided to have the baby and relinquish him for adoption.
I had great health insurance. I was horse-healthy. I had support from my family and my friends. I figured I'd spend the next seven months carrying my child to term, completing my college, continuing my three-nights-a-week waitressing job, and figuring out what I was going to do with my life. I was confident I'd be able to control all possible outcomes. Not easy, I thought, but doable.
Right?
Flash forward twenty years, and there I was, reading everything on the subject, still trying to figure out what my experience meant. Reading first person accounts showed me what I'd long suspected: that mainstream media had the story all wrong. Quickly my research pulled me into the mind-boggling terrain of mid-20th century American "unweds:" back-alley abortions, psychiatric "cures" for wayward women, maternity homes into which hundreds of thousands of women were channeled and then coerced into giving away their infants.
That history pulled me in all the way up to my neck. I swam around in it. There I found my mother's peers and their mother's mothers and many other mothers besides, so many of them silenced and heartbroken and irate. My novel The Say So begins in that milieu and eventually incorporates part of my own story too.
Here are ten other books about birthparents that ring true to me.
*
The Kindest Lie by Nancy Johnson
It's 2008 and Ruth Tuttle has it all: a great career, membership in Chicago's Black elite, and marriage to a kind, successful man. The problem is that he wants to start a family, which brings her face to face with the lie at the center of her life. At first it's easy to assume the "lie" is the history she's hidden from her husband, but by the end of the novel it's clear that the bigger deception comes from a memory she's repressed: the newborn her grandmother whisked away from her, and then… what? That well-intentioned theft is especially poignant because it likely happened in many Black families striving to get a piece of the American dream.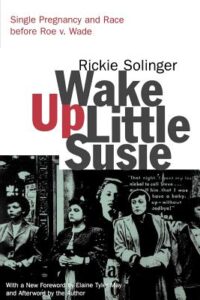 Wake Up, Little Susie: Single Pregnancy and Race Before Roe v. Wade by Rickie Solinger
Solinger is the real deal, a social justice warrior who's spent a career researching reproductive choice in America and was the first to coin the term "adoption mandate": an unquestioning post-war belief, that, in the case of unplanned pregnancy, adoption was always the best solution. All of her work (See also Beggars and Choosers) is dense with personal accounts and primary source material—it can sometimes feel as if she's read every copy of Ladies Home Journal ever printed. What I appreciate most about her, though, is that she doesn't rely upon reductive arguments about greed, misogyny, or racism, instead reminding us about the many ways human beings are captured by zeitgeist, bureaucracies, false messaging, and wishful cultural groupthink.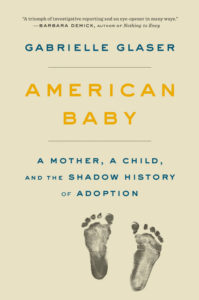 American Baby: A Mother, A Child, and the Shadow History of Adoption by Gabrielle Glaser
One of the most damning indictments of the American post-war adoption industry, this account focuses on the Louise Wise Home, a New York City agency that placed Jewish children with Jewish families. The author alternates history with the story of sixteen year old Margaret Erle, whose romance with a working class boy sets off this particular middle class horror story.
Glaser's account is unique in that it also details the ways in which stolen children were detained as parentless wards of the state for months of so-called "observation," which in fact meant they were being used as research test subjects, including in the infamous "Twins Separated at Birth" studies. Take a deep breath before opening this one.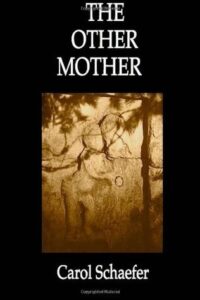 The Other Mother: A Woman's Love for the Child She Gave Up for Adoption, by Carol Schaefer
A victim of the "Baby Scoop" era, Schaefer recounts the Catholic maternity home her parents sent her to in 1965 as a college freshman, capturing the sense of shame and uncertainty that prevented her from standing up for herself. Giving away her child leads to a lifelong quest to find him, and decades later, to reunion. This powerful memoir reads like a novel and likely represents an entire generation of white "girls in trouble" coerced into relinquishing their children.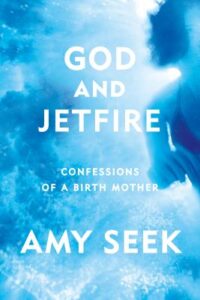 God and Jetfire: Confessions of a Birthmother by Amy Seek
If you're looking for a true story of adoption done well, this is the memoir for you. With poise, raw honesty, and intricate detail, Seek describes the most humane of open adoptions, one in which she has full agency to choose her child's new parents, where she and the adopting parents have become long-term friends, and where, now that the balance of power has shifted, she has to reconcile with her own ambivalence, questions, and grief.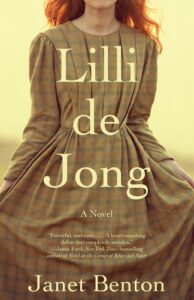 Lilli de Jong by Janet Benton
In 1883 Philadelphia, Lilli de Jong is a young pregnant Quaker who's been exiled from family and church, abandoned by her fiancé, and fired from her teaching position. As it turns out she's one of a few lucky enough to gain a spot at the exclusive Philadelphia Haven for Women and Infants. Knowing that single mothers are disqualified from community, marriage, and employment, Lilli makes a plan to give up her child for adoption—until the little girl is born, when Lilli changes her mind. The economic and social consequences of that decision prove to be life-threatening for both mother and child.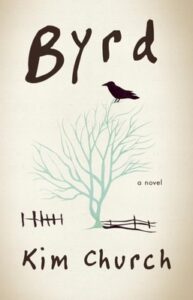 Byrd by Kim Church
Addie Lockwood is a small-town bookseller who re-encounters her high school crush 15 years later, in the late 80s. By the time she realizes this rock-and-roll-guitarist is not the man she hoped he was, she's pregnant. At first she seeks an abortion, but medical complications leave her with no other option than to bring the child, Byrd, to term. In the end she makes plans for his adoption without telling his father, setting herself up for a lifetime of solitary "what-ifs"? Byrd is the most lyrical and deft of novels, one that embraces the ambiguity and complexity of our most intimate choices and the ways they resound over the decades.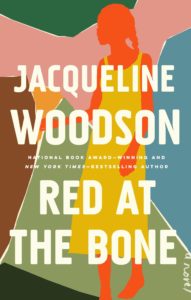 Red at the Bone by Jacqueline Woodson
I can't recommend this novel enough, in part for its lovely lyricism and imagistic prose, in part for the generational and emotional wallop it carries in just a few pages. The plot turns upon Iris, a teenager in the early 80s who wanted to carry her baby to term—but then realized too late that she didn't want to be a mother.
In the most informal kind of relinquishment, Iris goes off to college and career and romance while the baby's grandmother and father step up to bottle-feed and change diapers. The novel stands out for its sympathetic portrayal of a young Black mother trying to figure out her own life while relinquishing her parenthood without relinquishing it at all.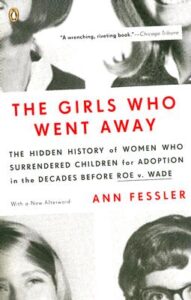 The Girls Who Went Away: The Hidden History of Women Who Surrendered Children For Adoption in the Decades Before Roe vs. Wade by Anne Fessler
This bestselling account is probably the most accessible overview on the subject, a blend of wrenching personal interviews and broad-summary history.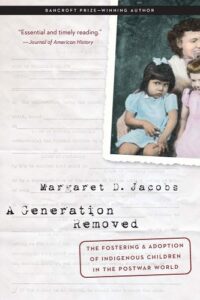 A Generation Removed: The Fostering and Adoption of Indigenous Children in the Post-war World by Margaret Jacobs
Professor Jacobs blends history and mothers' personal accounts to document the way adoption has been used against indigenous peoples. In the 1950s, state bureaucracies took over the jurisdiction of Indian children's services, and by the 1970s, in an echo of 19th century mandatory boarding schools, some 25 to 35 percent of indigenous children had been removed from their families and placed into foster homes, most of them eventually moved into the adoption system. In 1978, the passage of the Indian Child Welfare Act curtailed—but did not end—the practice.
______________________________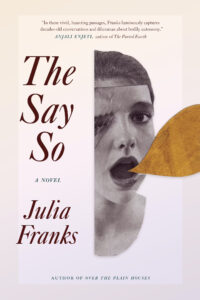 The Say So by Julia Franks is available from Hub City Press.
---