One of my toddler's favorite books is Dr. Seuss's ABC. I like the narcotic effect of the sing-song rhymes, she likes getting praised whenever she correctly screams a letter, and we both like the goofy little drawings. Every time I get to H, though—"Hungry Horse. Hen in hat. H…h…H"—I ask myself the same question. Not "What begins with H?" but: did Dr. Seuss go his entire life without seeing a horse? Or a photograph of a horse? Or an oil painting of a horse, standing next to Napoleon or Tony Soprano? Because, according to his rendering in Dr. Seuss's ABC, this is what Dr. Seuss thought a horse looked like: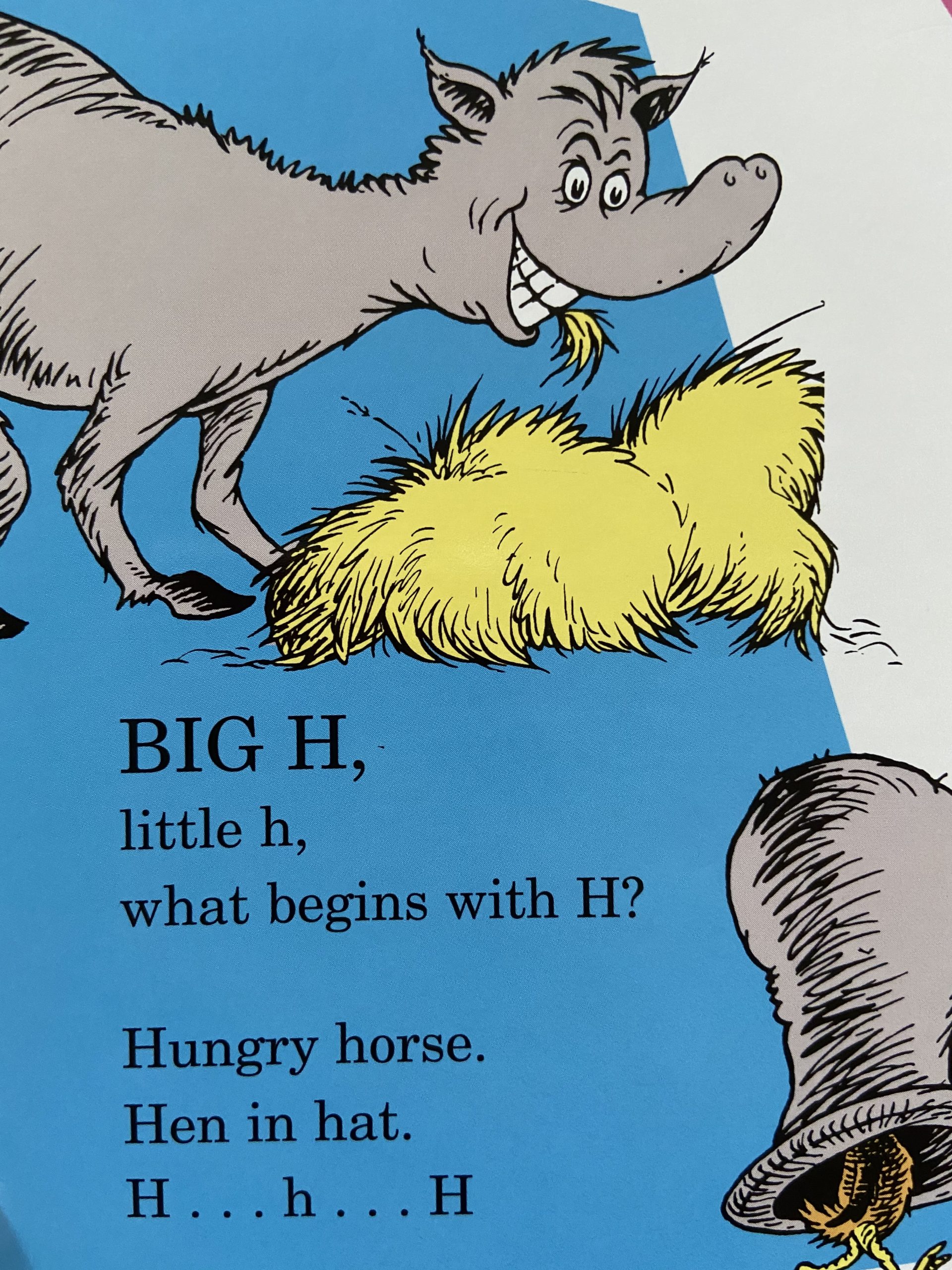 Now look: I don't come to Dr. Seuss for equine realism, but this thing isn't even close to a horse. With no context, I'd probably guess "mule-pig," which is less than a third of a horse.
Of course, I would never label someone a horse-seeing virgin on the strength of one illustration. Maybe he was having an off day. Maybe he had just spent the day at an avant-garde state fair. So I went in search of more evidence, which I found in his adult picture book (publication of which Seuss made a condition of his contract with Random House), The Seven Lady Godivas: The True Facts Concerning History's Barest Family. In addition to a lot of butts and nipple-less breasts, The Seven Lady Godivas is full of horses. But are they horses, or "horses"? See for yourself: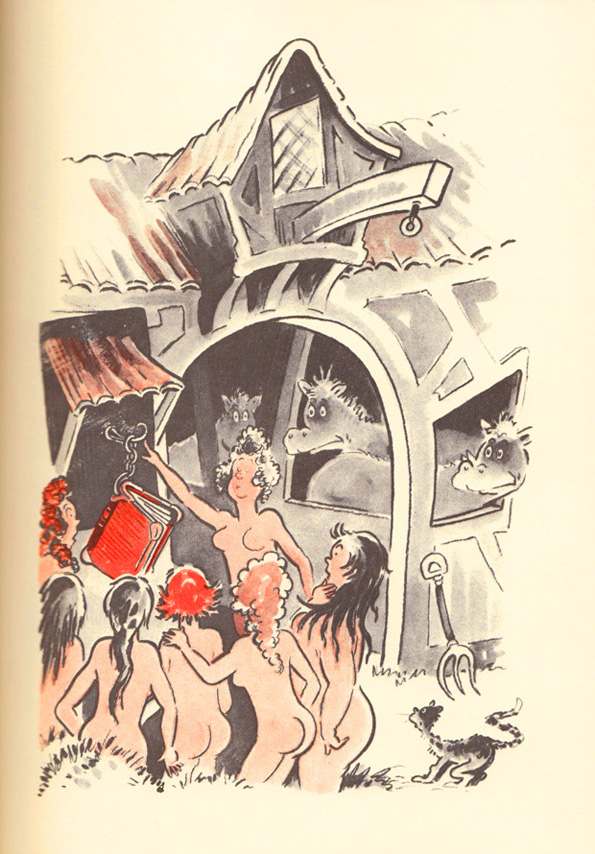 The ladies Godiva look like ladies, the cat looks like a cat, but those horses—with all due respect—do not look like horses. Here's another: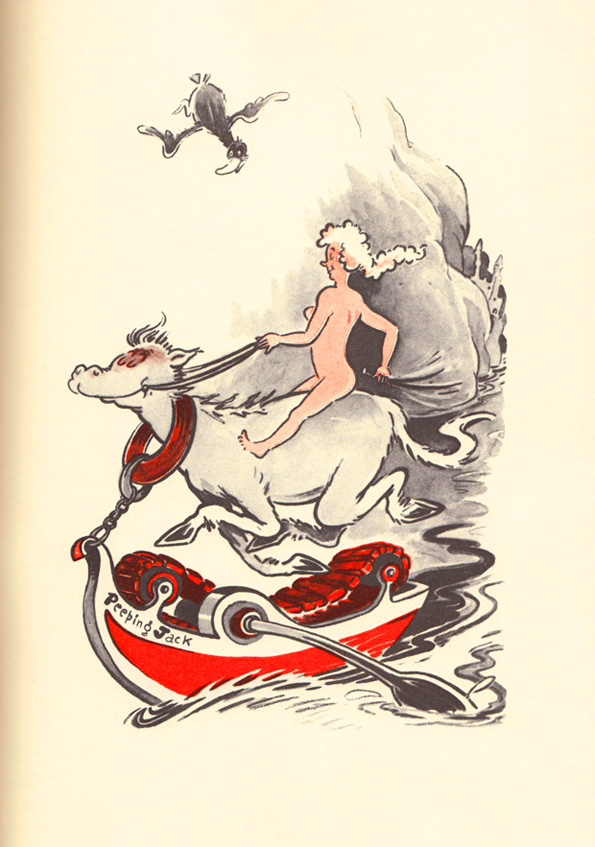 Okay, there's a lot going on in this picture, but if you focus on the horse, I think you'll find that it has the tail of a dog and the mane of the boy everyone had a crush on in fourth grade.
As it happens, though, Seuss left us with a rejoinder to all horse-related critiques: Dr. Seuss's Museum of Horses. The book, published in 2019, was discovered in 2013 among files donated to the University of California, San Diego, in a folder labeled "Noble Failures." The manuscript included sketches (of horses!), from which—according to Random House—the book's illustrator Andrew Joyner took inspiration. Here's what Dr. Seuss—pronounced Soyce, which nearly rhymes with horse—had to say about horses, and art:
This is what art is about…
Art is when an artist looks at something…
…like a horse for instance…
…and they see something in that horse that excites them
so they do something about it.
They tell you about it…
…in any one of a number of ways.
So there you have it. Dr. Seuss is an artist, telling you about a horse—an animal he has never seen.