Literary Hub is pleased to reveal the cover for Szilvia Molnar's debut novel, The Nursery, forthcoming from Pantheon in March 2023. The novel, a "visceral and revelatory portrait of a woman struggling with maternal fear and its looming madness," follows a translator at home with her new baby, Button.
Here's the beautiful, striking cover: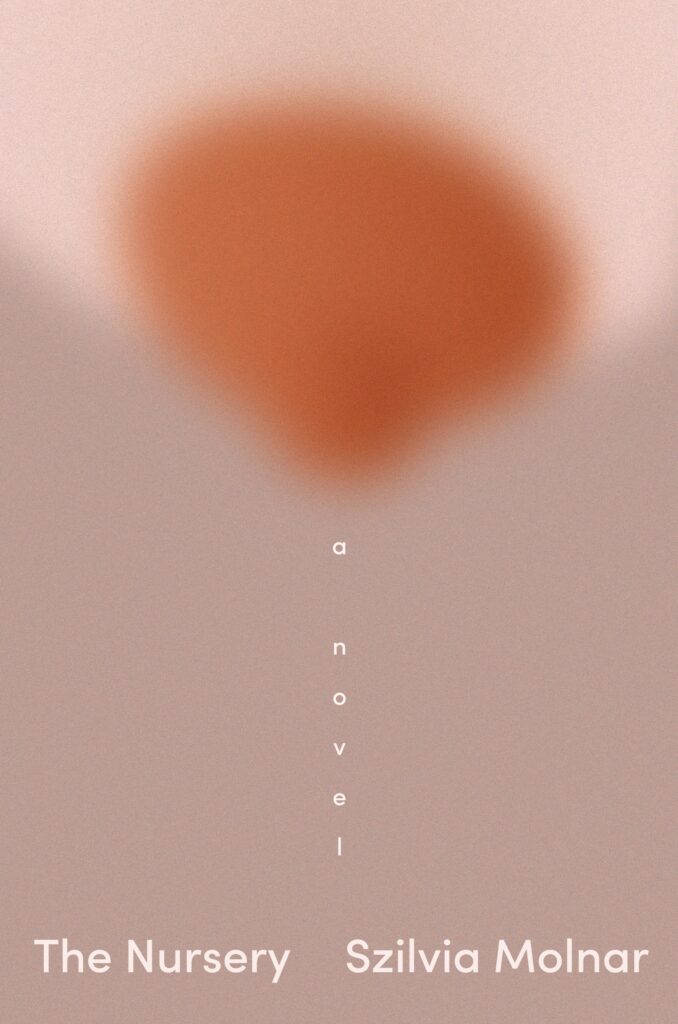 Cover designer Linda Huang says, "I was 7 months pregnant when I read The Nursery. As someone who is prone to dark thoughts, I was especially curious to get a glimpse into one mother's spiral into postpartum disaffection—an often unspoken yet common part of motherhood. Now that I've endured those early days myself, I can attest to that painful, relentless, sleep-deprived fog. (During one particularly exhausting week, I remember staring at the wall, hunched over nursing my daughter, thinking I was going to crack.) In one memorable line, Szilvia writes about being a "milk bar" (I can now completely empathize). My first instinct was to depict this gravid image: a single giant breast. The blurriness adds a touch of sophistication and references the bleariness of it all, nights and days blending into one amorphous slog, milk dribbling everywhere.
"To design a cover that's striking yet subtle, eerie but also funny is incredibly difficult," said Molnar. "I didn't know this is what I was hoping for until I saw Linda Huang's design. Huang is an amazing artist and she captured the essence of this novel perfectly."
And book's editor, Lisa Lucas, tells us: "It's a rare day that you love the cover of a novel as much as you love the pages in between, but Linda Huang's raw-but-beautiful design is the perfect complement to Szilvia's extraordinary portrait of a woman who is feeling the walls close in around her—provocative, defiant, unsettling, and slyly funny."
The Nursery is out in March and can be preordered here.