Literary Hub is pleased to reveal the cover for Jai Chakrabarti's A Small Sacrifice for an Enormous Happiness, forthcoming from Penguin Random House in February 2023. The book, comprised of 14 short stories, details what family means today across cultures, continents, and faith. The title story, set in Kolkata in the 1980s, follows a closeted gay man who wants to have a baby with his lover's wife. In another story "[a] young woman from an Indian village arrives in Brooklyn to care for the toddler of a biracial couple." Chakrabarti's profound narratives "illuminate what it means to love in uncertain times."
Here's the cover, which was designed by Janet Hansen, Associate Art Director at Penguin Random House.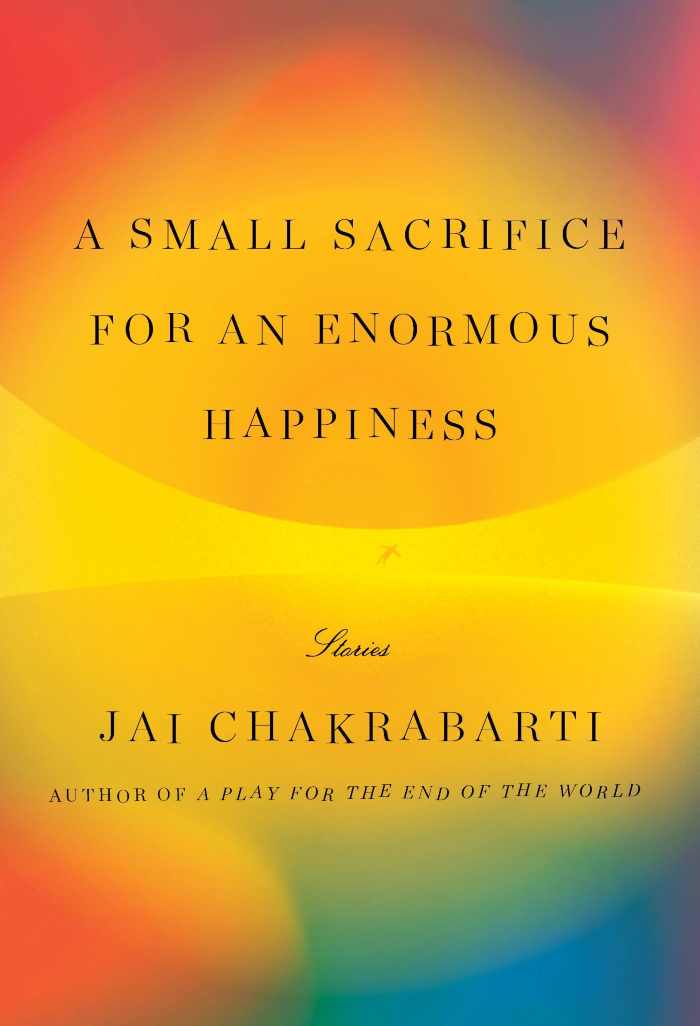 "These gorgeous stories created so many different visuals in my mind," reflects the designer, Janet Hansen, "but it was a challenge to find one that could hold as much weight as the collection's impactful title. I was grateful to come across the work of Alex Plechko—his surreal imagery expresses struggle, beauty, and the enormity of life that these stories so beautifully depict."
"Two worlds, a small human floating in-between, navigating all that dislocation," said author Jai Chakrabarti. "This is a book about people who are cultivating families across racial, sexual, and religious boundaries, and Janet Hansen's striking design conjures what it means to search for love in the tender and beautiful vastness of our confusions."
Jai Chakrabarti's A Small Sacrifice for an Enormous Happiness will be published on February 21, 2023. You can preorder it here.