We're happy to reveal the brand new cover for Ethel Rohan's In the Event of Contact, winner of the 2019 Dzanc Short Story Collection Prize. Said Rohan, of receiving the news from Dzanc's Michelle Dotter: "The Prize came at a much-needed time personally and professionally, and my response was pure but not pretty."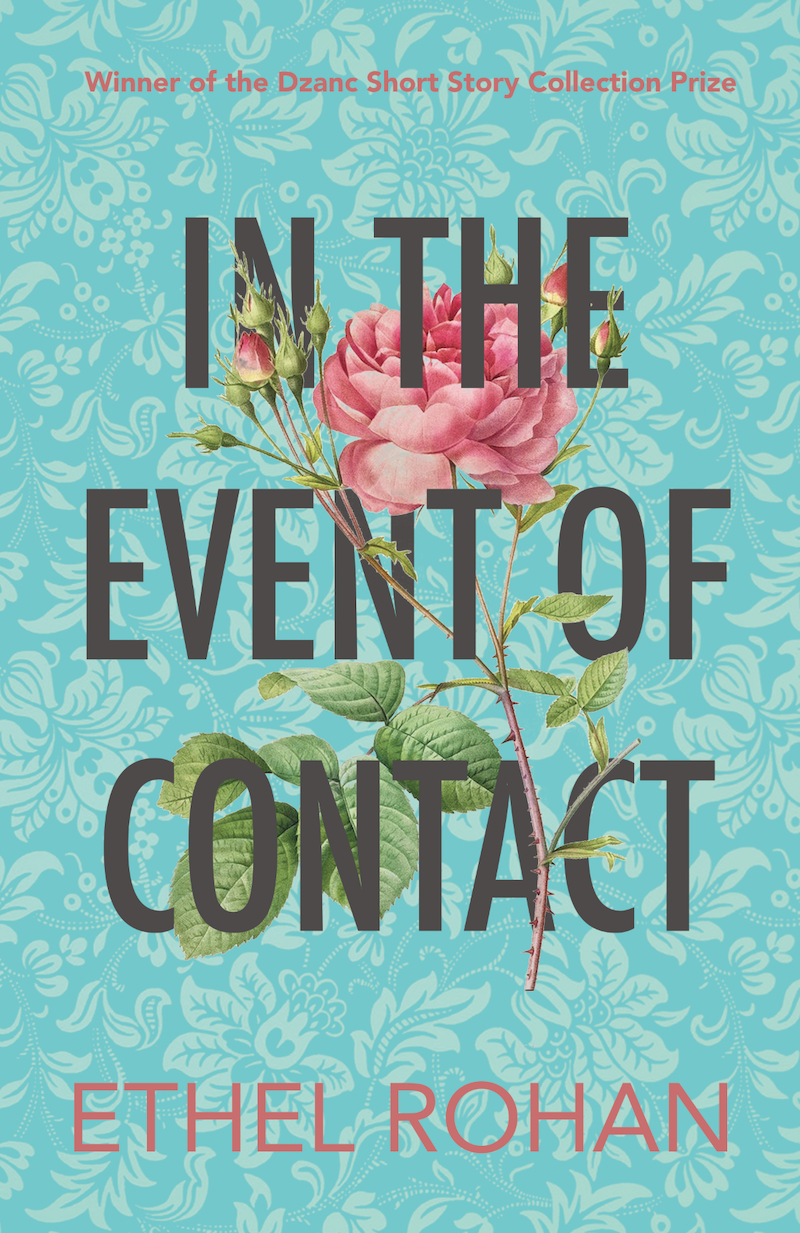 Rohan's previous story collections have received praise from the likes of Roxane Gay, Laura van den Berg, Amelia Gray, Victor LaValle, and Kevin Wilson.
In the Event of Contact contains twelve stories that chronicle characters profoundly affected by physical connection, or its lack. Among them, a scrappy teen vies to be the next Sherlock Holmes; an immigrant daughter must defend her decision to remain childless; a guilt-ridden woman is haunted by the disappearance of her childhood friend; a cantankerous crossing guard celebrates getting run over by a truck; an embattled priest with dementia determines to perform a heroic, redemptive act, if he can only remember how; and an aspirational, angst-ridden mother captains the skies. Amidst backgrounds of trespass and absence, the characters of In the Event of Contact seek renewed belief in themselves, recovery, and humanity.
Pre-order In the Event of Contact here. (You can sign-up for Rohan's infrequent but well-intentioned newsletter here.)