In March 2022, Erika Robuck, bestselling historical fiction author, will publish Sisters of Night and Fog, a novel based on the true story of an American socialite and a British secret. The publisher, Berkley, describes it like this:
Set across the European theater of WWII, Sisters of Night and Fog tells the story of two women whose clandestine deeds come to a staggering halt when they are brought together at Ravensbrück concentration camp. A striking reminder of how deeply we are all connected, which forces us to ask, "Could I have done what they did?"
We're excited to share the cover: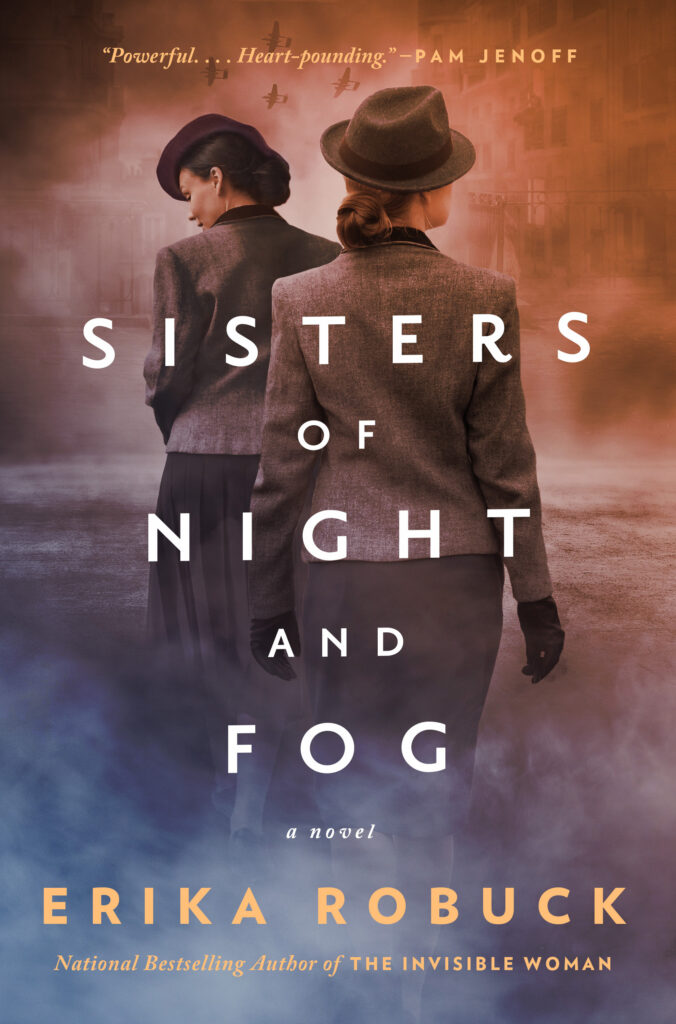 The cover is designed by Emily Osborne. She says, "When I read a manuscript, ideas for the cover usually pop into my head and I work to make them a reality. At first we didn't have a clear vision—but there was a definite mood. So, I did what I usually do in those situations, particularly with historical novels: I dove into research! I was inspired by the two characters stories overlapping, and growing closer and closer to colliding—almost like the two faces on a playing card, not realizing they are connected. Inspired by the words in the title itself (how could I not be), 1940's noir thrillers, WWII photographs of Paris, the mood of heels clicking on a foggy cobblestone street—I ran with the idea of these incredible women's lives overlapping in that world, and compiled far too many stock images of women in hats and foggy streets, until I found the ideal ones to create this composite with (both by the same photographer!). I opted to keep the type simple and the focus on the energy between the two women—which is perfectly ambiguous—playing it cool while watching their backs in occupied 1940s Paris."
For her part, Robuck writes: "I gasped when I saw the cover. In spite of the ruin of war, the real women protagonists featured in the novel lived bold, courageous, lives in full color, and the designer managed to capture their essence with cinematic brilliance."
Sisters of Night and Fog will be available in March 2022.