Lit Hub is pleased to reveal the cover of PEN/Faulkner Award winner and author of Call Me Zebra Azareen Van der Vliet Oloomi's next novel, Savage Tongues, which will be published by Houghton Mifflin Harcourt on August 3rd, 2021.
Described as "equal parts Marguerite Duras and Shirley Jackson, Rachel Cusk and Samanta Schweblin . . . a compulsive, unsettling, and bravely observed exploration of violence and eroticism, haunting and healing, and the profound intimacy born of the deepest pain," this is a book we're definitely looking forward to.
"We wanted to convey a sense of place," said the book's cover designer, Mark Robinson.
The book primarily takes place in the Spanish coastal Mediterranean city of Marbella. This made me think of bright ocean and beach colors and the almost sun ray-like shapes at top. The main character also experiences trauma, thus the darkness of the water images on the left and right. There were over 40 covers created for this book, but this one seemed to do the best job of conveying the mood of the story. The ones that weren't chosen were of various different layouts and shapes, but this final jacket design is comprised entirely of 10 triangles, all converging on the center of the jacket. Or perhaps, like the main character, they're exploding out to the edges.
Here is the final result: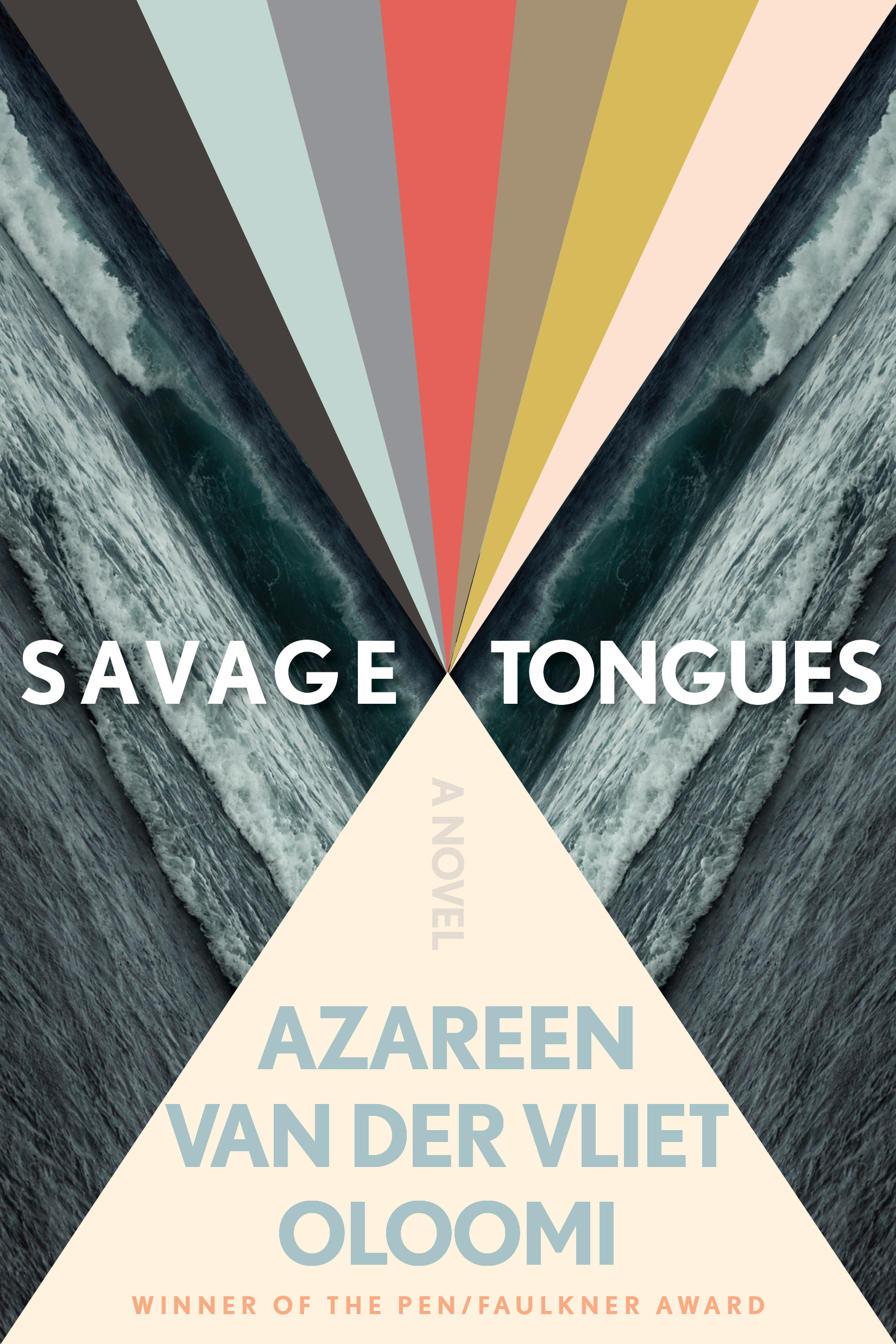 You can preorder the novel here, and while you wait, you can read the opening below:
Twenty years had passed since I'd been to Marbella. Twenty years, I repeated to myself as the plane descended through the sky toward Spain. I leaned my head against the plexiglass. The cool surface felt good against my forehead. I could see the mountains in the distance covered in a forbidding veil of mist. We'd flown through the night; now dawn was breaking. An uncertain yellow light was coming through the pillowy masses of clouds. Wrapped in fog, the ring of mountains looked muted and dull; only their peaks glowed in the hushed smoky tones of the sky. Below, I could see airplanes lined up on the black belt of the runway waiting to take off; closer to the gates, there were tourists deplaning, leaning into the wind, their hair blown back, the turbines on the regional planes still spinning. The drone of the slowing engines echoed in my ears. I had the uneasy feeling that time had come to a standstill. That all of Marbella had existed in a state of suspension since I had last been there at seventeen—raw, restless, with a savage temperament that had led me into Omar's arms. Omar, my stepmother's nephew. Omar: my lover, my torturer, my confidant and enemy.
It had been one hell of a night. And now, here I was, returning to one of the ugliest episodes of my youth: that strange, wild summer I'd spent in this moonlit city of salt and gulls and palm trees, on this dark and playful coast, living in my father's vacant and abandoned apartment, learning to ride Omar in the blazing afternoon heat. I was supposed to spend the summer with my father, though I'd known full well that he would fail to show up, or that he would show up late, and that even if he did show up it would be with that wife of his, that fussy demimonde from Beirut, a woman of the old world who was raised on French colonial patisseries and who, at sixteen, was shuffled from her father's home to her first husband's, a cousin two decades her senior who had left her widowed in middle age. She is as naïve as she is possessive, manipulative, calculating.
I knew that my father would ignore me that summer, or that he would acknowledge my presence but deny his responsibility for me, his daughter, a human he'd created, whose health and happiness, if normal societal rules were applied, he should be tending to. But normal societal rules have never been a part of my life. They do not interest me. They provoke in me nothing but boredom.
I am a half-formed thing, neither this nor that. My mother is Iranian. My father, British. I am a split child of the gutters, raised in the shadowy streets of Tehran, where a few lonely hooded faces murmur with trembling lips, "Death to America." America, the country I moved to as an adolescent, a country that groans at the very thought of Iranians, calling us blood thirsty tyrants, vowing to smoke us out of our holes, as if the whole Middle East were living under one big primordial rock, spinning the yarn of evil. I suppose from the white man's view we are so evil that we deserve to be eviscerated. Just look, for example, at how quickly after we set foot on American soil that my brother was subjugated by a hate crime that damaged him beyond repair, a cruel attack that I witnessed and that infused my already fragmented life with an unfocused rage and despair. I wonder now: If we had never moved to America, would my life still have collided with Omar's with such brutal force on the other side of the Atlantic in Spain? Would I still have been animated by self-loathing, self-immolation, a misdirected revenge? It never ceases to amaze and bewilder me how events that have germinated on one continent can be harvested in the shadows of another far, far away.