Clarice Lispector's Son on the Personal Politics of His Mother
Paulo Gurgel Valente: "She always described herself as
a democratic socialist."
Paulo Gurgel Valente, Clarice Lispector's son, reflects on politics in his mother's novels. This is a selection from his afterword to the centennial edition of The Hour of the Star, out now from New Directions.
*
Clarice spoke of The Hour of the Star in an entertaining way, about "a Northeastern girl who eats nothing but hot dogs." She showed no insecurity about the book, as she had with other books that were also departures. She didn't repeat herself and was always seeking new forms of expression.
The "new Clarice" was only new for those who didn't know her story. She began life as a refugee from the civil war in the Ukraine, amidst the persecution of the Jews. As a child, though her family was poor, she was nonetheless shocked to visit, on Sundays, the slums where the maids in her house lived. Sensitive to human and social questions, she vowed one day to help the disadvantaged.
A newspaper column she wrote in 1964 is, for me, a clear definition of her attitude:
My tolerance with respect to myself, as a person who writes, is to forgive the fact that I don't know how to approach in a "literary" way (that is, transformed into the vehemence of art) the "social thing." As long as I've known myself the social fact had for me a greater importance than any other: in Recife the slums were the first truth for me. Long before I felt "art," I felt the terrible deep beauty of the struggle. But the problem is that I have a dumb way of approaching the social fact: I wanted to "do" something to fight social injustice (as if writing weren't doing). What I can't figure out is how to use writing for that, as much as this incapacity wounds and humiliates me.
At the end of her adolescence, Clarice entered law school in order to "reform the prison system." In 1941, while a student, she was writing:
There is no right to punish. There is only the power to punish. A man is punished for his crime because the State is stronger than he; the great crime of War is not punished, because beyond the individual there is mankind, and beyond mankind there is nothing else at all.
She would always tell me that she tended toward introspection, and that lots of people were better at social critiques than she: in private, she always described herself as a democratic socialist. The state needed to give social assistance, or the economic model needed to change to offer greater equality—but always while maintaining political freedom. That is why I found her crestfallen when most of the middle classes of Rio de Janeiro were celebrating the military coup of 1964. Her reaction surprised me, since, as an 11-year-old, I didn't have the knowledge I needed to understand the moment. I made up my mind to study, in order to understand what was happening. I ended up studying economics, with the same desire to change the world, to work for a more developed Brazil. I was even able to help in a certain way, when my mother interviewed the dictatorship's then-powerful Minister of Planning: I gave her the questions to ask.
She always described herself as a democratic socialist.
The Passion According to G. H., published in the year of the military coup, contains a clear attempt to address social questions, though this may not be instantly apparent. The sculptress G. H. goes from her living room to the maid's room, where Janair, who has recently left the wealthy woman's employ, lived. G. H. can't remember her name or her face. In the room, she finds Janair's protest, some bizarre drawings on the wall. And in the cockroach, the book's most shocking symbol, G. H. sees a suggestion of the black Janair. It's worth mentioning that in the Rio de Janeiro of that time, there really were tiny, suffocating rooms for the servants: far smaller than required by the architecture or layout of the apartment, designed to humiliate these women.
In 1967, she wrote:
I was once asked if I could say what Brazil would be like in twenty-five years. Not even in twenty-five minutes, much less twenty-five years. . . . I can desire intensely that the most urgent problem be solved: hunger. Much sooner, though, than twenty-five years, because there's no time to lose: thousands of men, women, and children are true walking dead who technically ought to be placed into hospitals for the malnourished. The misery is such that a state of emergency would be justified, as in the face of a public calamity. Except it's worse: hunger is our endemic disease, an organic part of our body and soul. And, in most cases, when we describe the physical, moral, and mental characteristics of a Brazilian, we don't notice that we're really describing the physical, moral, and mental symptoms of hunger.
In 1968, at the height of the military dictatorship, my mother published, in her column in the Jornal do Brasil, an open letter to the Minister of Education, protesting the lack of opportunities for social mobility because of the lack of higher education. She concludes by saying "that these pages symbolize a protest march of young men and women."
______________________________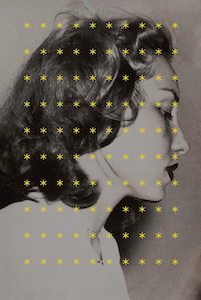 From afterword to the centennial edition of The Hour of the Star, out now from New Directions; copyright © 2020, Paulo Gurgel Valente.
---