If you happen to be out near Pasadena, California, you may want to look in at Gallery 30 South, which is putting on a wonderful (socially distant!) art exhibit until the end of the month: Zach Mendosa's Literary features some remarkable paintings of artists and writers inspired by Romantic-era aesthetics.
The show description states that Mendosa's "combination of expressionism and neorealism embodies the era in which many of his subjects thrived." Mendosa plays around with themes of "randomness and order, beauty and the grotesque, victim and aggressor."
Considering these motifs, it's easy enough to guess why Mendosa chose some of his subjects. Quite a few of them met tragic ends. Mendosa imbues famous images of these authors both with startling, vibrant colors and a sense of dread: paint and faces seeming to slough off, eyes sometimes totally blurred by the artist (look at those Kafka and Foster Wallace paintings).
It's interesting to see which paintings Mendosa has already sold: David Foster Wallace, Ernest Hemingway, Virginia Woolf, and Oscar Wilde were notable favorites. You can see some of Mendosa's paintings below (check out the Gallery 30 South website to see the full slate).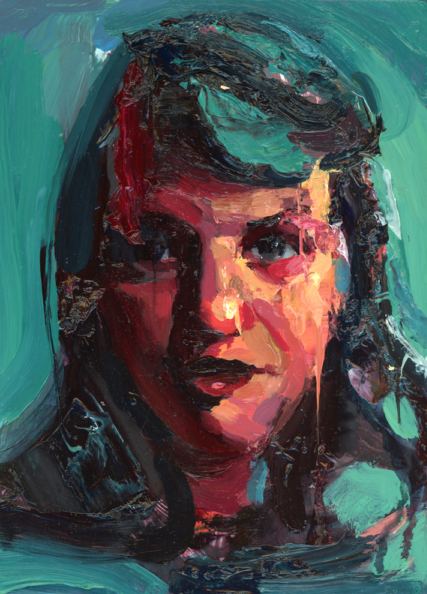 Sylvia Plath
*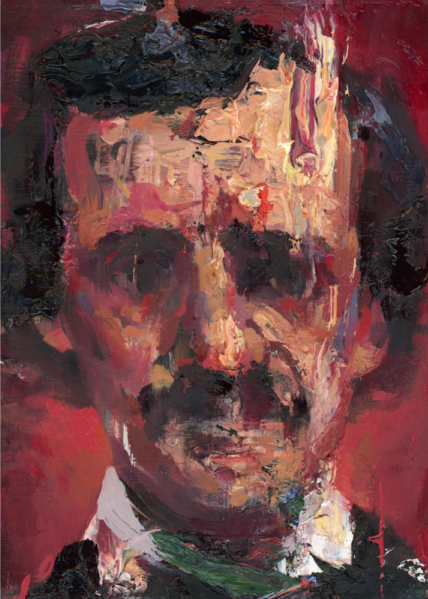 Edgar Allen Poe
*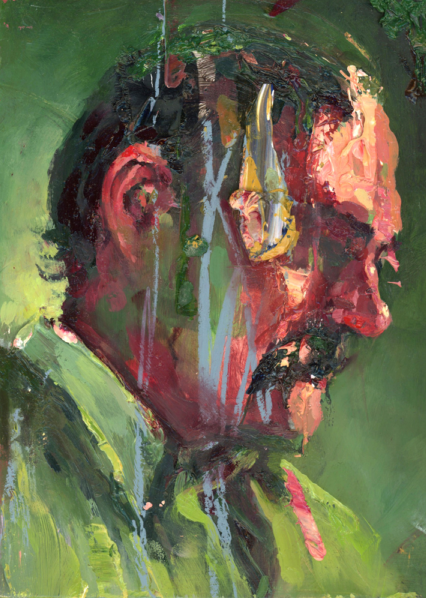 Ernest Hemingway
*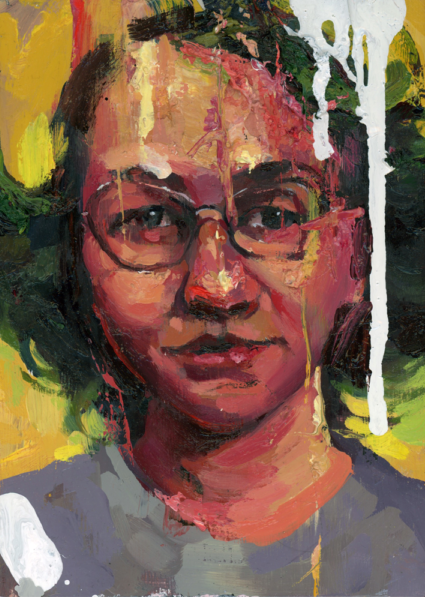 Flannery O'Connor
*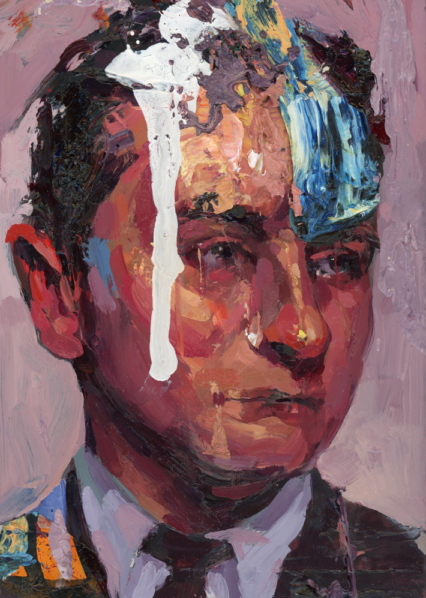 Not Franz Kafka, but F. Scott Fitzgerald
*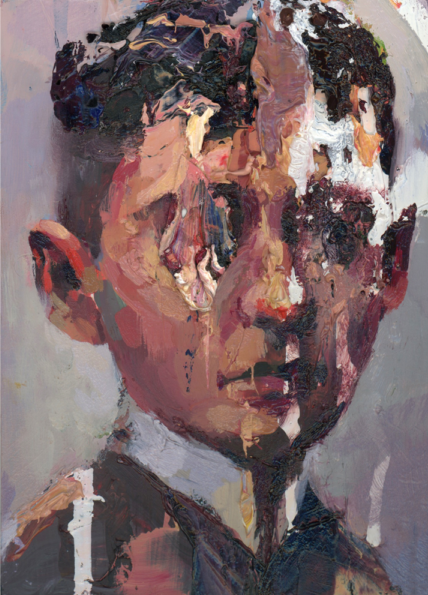 Ah, there's Kafka
*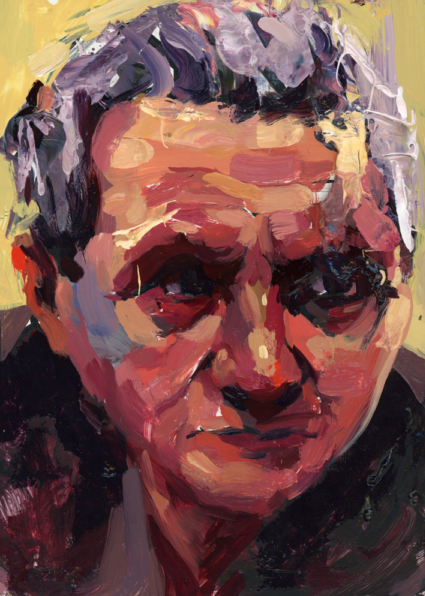 Gertrude Stein
*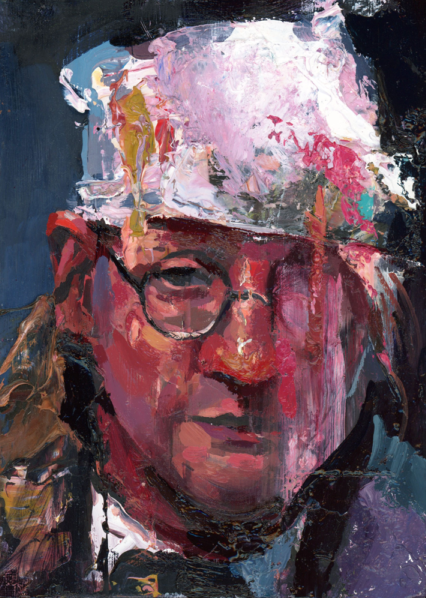 David Foster Wallace