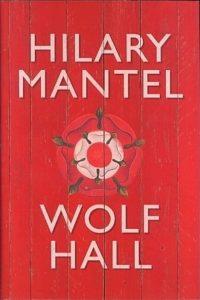 It is the absence of facts that frightens people: the gap you open, into which they pour their fears, fantasies, desires.
Wolf Hall, the Booker Prize-winning first volume in Hillary Mantel's magnum opus Cromwell trilogy, hit shelves ten years ago today. Where does the time go, eh? In the intervening years, Mantel published the sequel, Bring Up the Bodies, which was also met with critical acclaim, commercial success, and awards galore.
All you rabid Mantelites out there won't have to wait too much longer for the concluding volume, though, as the author has confirmed that The Mirror and the Light will be published in the year of our lord 2019.
Until then, here's what Olivia Laing had to say about Wolf Hall all those years ago…