Beyond the Colonial Gaze: Readings From Contemporary Nigeria
Lola Jaye Recommends Wole Soyinka, Biyi Bandele, Akwaeke Emezi, and More
As an author I remain passionate about telling the stories of Black characters from an historical perspective. It's my way of showing how Black people were so much more than popular slave narratives. That there are other unexplored stories and hidden histories that also need to be told. This is why I wrote The Attic Child. I was desperate to bring the unknown story of Ndugu M'Hali to light, a little boy, previously a footnote in another person's story. I wanted to give him a voice. He existed in Victorian London, attended a "good" school and mixed with Victorian England's high society. And he was a black African.
To avoid the danger of a single narrative it's important that "other" voices are heard.
As a British Nigerian, I feel it's important when African writers bring the tumultuous history of the continent to the page, with tales of political turmoil and war, as well as the impact of colonialism and the trauma this all brings. I welcome these stories as the world should never be allowed to "forget." Yet I am just as excited with the emergence of modern works which highlight Black people in seemingly "normal" situations, like looking for love. Occupying general human conditions. Therefore, the following list encapsulates a diverse mix of Nigerian authors you may want to add to your reading list!
*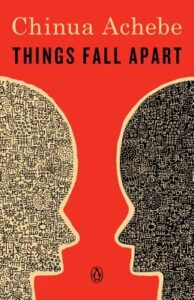 Chinua Achebe is often referred to as "The Father of Nigerian Literature." His novel Things Fall Apart depicts pre-colonial life in south-eastern Nigeria. Chinua Achebe reminds us of the fact that Nigeria had its own culture and intricate social and economic systems way before colonialism. That it was colonialism which merely disrupted these processes. A book that still teaches us, nine years after Chinua Achebe's passing.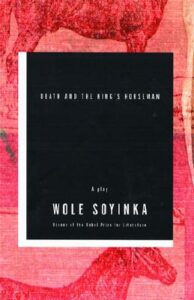 Wole Soyinka is a playwright and poet, as well as an author, who was awarded the Nobel Prize in Literature in 1986. Although written as a poetic play, I had to include Death and the King's Horseman. It's based on real life events which took place in Oyo, Nigeria involving a kings horseman who is prevented from undergoing ceremonial suicide. Capturing the Yoruba experience during a time when Nigeria was occupied by the British. This classic work has just been made into the Netflix movie, Elesin Oba: The King's Horseman which will premiere in September 2022.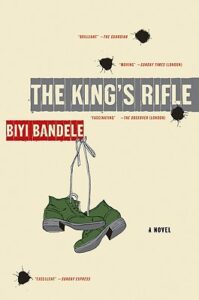 Biyi Bandele wrote the sweeping coming of age The King's Rifle. A book with huge historical importance, not least because of the focus on Nigerian soldiers who fought in WW2 for the British army. Until recently the involvement of Africans during WW2 was hardly acknowledged and in the novel, Biyi Bandele shares the experience of his father who had returned from Burma traumatized with PTSD. Biyi Bandele recently adapted Wole Soyinka's Elesin Oba: The King's Horseman for Netflix, which will now be released posthumously due to his untimely death in August 2022.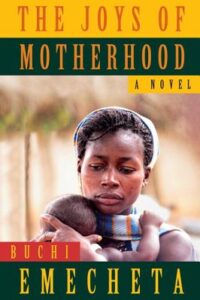 Buchi Emecheta has written novels which draw heavily on issues such as gender imbalances, and how women can be defined through a narrow framework. In The Joys of Motherhood, the protagonist is a Nigerian woman who defines and validates herself through motherhood. Buchi Emecheta had a knack of being able to expertly and sensitively shine a light on the distortion of traditional values. Her writing is fresh and relevant five years after her passing.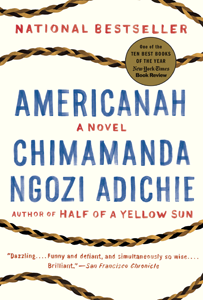 Chimamanda Ngozi Adichie wrote a gorgeous, yet realistic love story in Americanah. Focusing on childhood sweethearts who are separated when one leaves Nigeria for America. Chimamanda Ngozi Adichie tackles issues of loneliness, identity and loss. This is a novel that remains close to my heart and really resonated with me, having read it at a time when I briefly moved from the UK to live in America.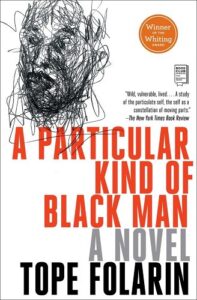 Tope Folarin has written a powerful coming of age story in A Particular Kind of Black Man, which begins with a Nigerian family living in small-town Utah. The move from Nigeria becomes a struggle for the young protagonist, as his mother sinks deeper into schizophrenia and his father chases the American dream.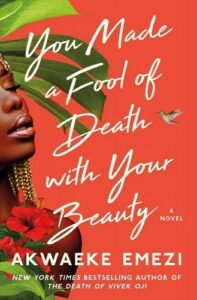 Akwaeke Emezi immediately drew me in with the title: You Made a Fool of Death with Your Beauty. It's been five years since the main character lost the love of her life and now feels she is ready to learn how to live again. This book seamlessly takes us into a world of love, possibility… and healing.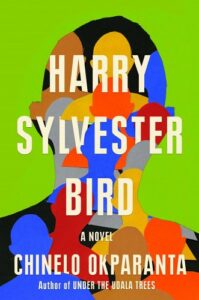 Chinelo Okparanta has written an original piece of satirical fiction with Harry Sylvester Bird. The protagonist in this story is a white teenager who as well as disliking his racist and xenophobic parents, appears intent on shaking off his white privilege. This is satirical, thus a clever way to open up the conversation regarding issues of racism and privilege in America today.
__________________________________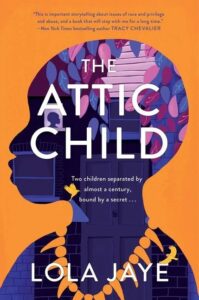 The Attic Child by Lola Jaye is available from William Morrow, an imprint of HarperCollins Publishers.
---