Being Bad: 10 Books Featuring Subversive Women
A Reading List for Defying Society's Expectations
In my noir novel, Sunset City, porn star Danielle Reeves is murdered, and her best friend Charlotte reels, heartbroken, in the aftermath of her death. Charlotte, Danielle, and others in the book are impulsive, self-destructive, and lonely. They put themselves at risk in many ways: they drink too much, they do drugs, they have sex with strangers, they act without regard to personal safety. No one has an easy time of it, but they all do the best they can given their situations.
The women in Sunset City and in the following books struggle to fit in, to find a place in society. They don't buy into mainstream values. They aren't very good at living the way they are told they're supposed to live. Many of them are smarter, or more talented, or they feel things more deeply than the people around them. In a world where girls' and women's bodies and behavior are under so much scrutiny and control, self-destruction can be a meaningful act of defiance, self-assertion, or expression.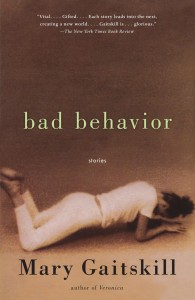 Mary Gaitskill, Bad Behavior
The female characters in these stories deal with prostitution, sadomasochism, addiction, and questionable love affairs. One woman, while waiting on a street corner to meet her married lover, tries to "arrange her body in the least repulsive configuration possible." Another, when asked about her career goals, jokes, "I want to work at Dunkin' Donuts when I get out of school. I want to get fat. Or be addicted to heroin. I want to be a disaster." Gaitskill's humor, precision, and depth make the people in these stories entirely vivid and spellbinding.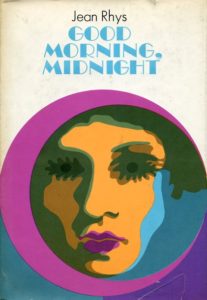 Jean Rhys, Good Morning, Midnight
Sasha Jensen struggles with poverty, alcoholism, and aging. After a failed suicide attempt, Sasha goes to Paris to dry out, dye her hair, and try a new start. Her existence takes place in sad bars and cheap hotel rooms, where she is besieged by painful memories, paranoia, and shame. This book is bleak and disturbing, but Sasha, sad as she is, is inherently lovable and funny. Her childlike faith in the power of a new hair color and the effects of a drink is utterly poignant.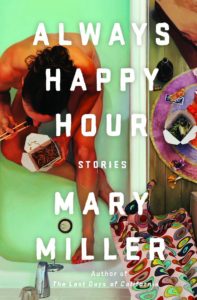 Mary Miller, Always Happy Hour
Forthcoming in January 2017, Miller's second story collection features characters awash in the detritus of bad boyfriends, day drinking, weight obsession, and anxiety about how to live. As funny as they are bleak, these protagonists allow themselves to want things even when it makes them look bad. In "Uphill," the narrator says, "Other women may do their best to be nice and accommodating but I try to be as unlikable as possible, test men too soon." She looks for the perfect man "who will allow me to be as ugly as I want."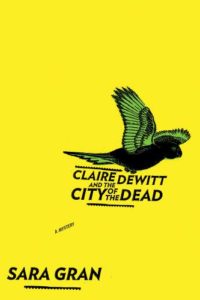 Sara Gran, Claire DeWitt and the City of the Dead
Claire DeWitt is a genius detective, a protégé of the mysterious and legendary Jacques Silette. She's into drugs, mysticism, and Chinese medicine. She feels comfortable putting herself in danger–a handy trait in her line of work. She is emotionally withdrawn, because she feels everything too deeply: "I felt bad for all of us, for the whole fucking world. Our fucking hearts."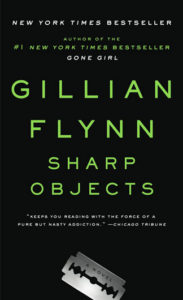 Gillian Flynn, Sharp Objects
In Flynn's first novel, harm (self-inflicted and otherwise) is used to express control, love, survival, and attention. Reporter Camille Preaker is a cutter, a writer who carves words into her skin. Having suffered for years after the death of her sister Marian, Camille has left her hometown to make a new start in Chicago. But a series of murders lead her back home on assignment and force her to unravel the secrets of her creepy mother and half-sister, Amma. Every page feels dangerous.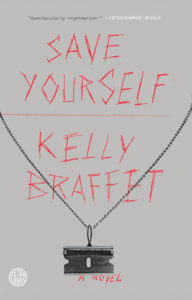 Kelly Braffett, Save Yourself
Goth teen Layla Elshere seduces the son of a hit-and-run killer and indoctrinates her little sister into a dangerous group of older kids, but that's nothing compared to the ways she puts herself at risk. Layla wields her vulnerability as a shield that protects her from cruel bullies, clueless fundamentalist parents, and a social world that would like to erase them. This novel moves fast, in wild and unpredictable ways. Every character is fully, sympathetically drawn.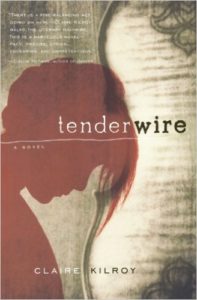 Claire Kilroy, Tenderwire
Classical violinist Eva Tyne collapses after her brilliant solo debut. She emerges from the hospital, still dazed, and learns of the existence of a violin, possibly a Stradivarius, probably stolen. Eva is determined to possess the violin, and begins a passionate affair with a mysterious man. Suspicious, obsessed, racked by paranoia and jealousy, Eva's voice is compelling and the story unpredictable.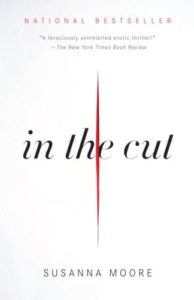 Susanna Moore, In the Cut
A literary thriller about Frannie, a 35-year-old English teacher living alone in New York, who incautiously enters into a liaison with a detective investigating a murder. Frannie's voice is detached and ironic, a mask for her extreme vulnerability. Frannie eroticizes danger, testing limits, and the sex scenes here are gorgeous and explicit.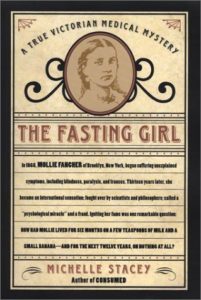 Michelle Stacey, The Fasting Girl: a True Victorian Medical Mystery
The Fasting Girl details the life of New York girl Mollie Fancher, the internationally famous hysteric/mystic/fraud of the Victorian era who reportedly lived without eating for over a decade. Stacey presents a well-researched and beautifully written overview of social psychology in 19th century America, and examines how girls and women carved out space for themselves before the invention of modern anorexia.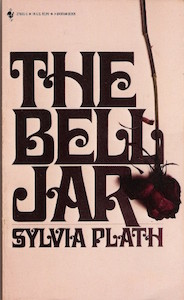 Sylvia Plath, The Bell Jar
Isolated and discouraged, frustrated by the pressure to conform to narrow social convention, the brilliant young Esther Greenwood spirals into a suicidal depression. She has a hard time recognizing images of herself or feeling connected to the world around her. She says, "I felt very still and very empty, the way the eye of a tornado must feel, moving dully along in the middle of the surrounding hullaballoo." Esther's voice, brittle and cynical, is as disdainful of society's absurd expectations about women's sexuality as it is of her own naivete.
---