Dear reader, I know what you are thinking! Isn't Women's History Month basically over? Isn't it a little too late for this listicle? No! To put this reading list before you at the very beginning of the month would be to subscribe to the idea that March is the set time to educate yourself on women's contributions to the world. To put this list before you now, at the tail-end of the month, is to insist that the familiarization and celebration of women continues through the year. (Also, I procrastinated.)
*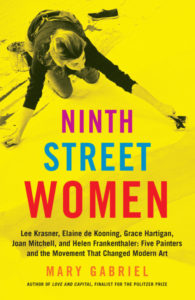 Mary Gabriel, Ninth Street Women
(Back Bay Books)
Five fearless women kick down the door of the male-dominated world of art and abstract painting. From Grace Hartigan (who left her oppressive suburban life as a housewife in New Jersey to pursue her passions) to Helen Frankenthaler (who, at just 23, created a new school of painting), these women had a hand in shaping postwar America's modern art movement. Ninth Street Women tells the stories of these unforgettable artists with generosity and heart.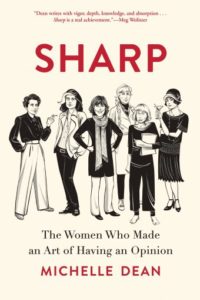 Michelle Dean, Sharp: The Women Who Made an Art of Having an Opinion
(Grove Press)
Joan Didion, Nora Ephron, Dorothy Parker, Susan Sontag, Renata Adler, Hannah Ardent, Pauline Kael, Janet Malcolm, and Rebecca West—the gang's all here! (Maybe we're missing Fran Lebowitz? But maybe we got enough of her in that Netflix special. If you enjoyed that, you'll likely enjoy this!) You, reader of this site, definitely know these women. You pull their names out at parties as shorthand for your own intelligence and wit and general good taste. Reading Sharp feels like being at a dinner party; it makes for excellent company.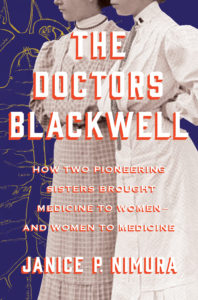 Janice P. Nimura, The Doctors Blackwell 
(W. W. Norton)
There's a riddle that goes: A man and his son were in a car accident. They were rushed to the hospital. In the emergency room, the attending doctor looks at the boy and says, "That's my son!" How is that possible? The answer, of course, is that the doctor is a woman. In a sense, this is the story of the person who made this riddle possible. Elizabeth Blackwell was the very first woman in America to receive her M.D. Her younger sister, Emily, was quick to follow suit. These trailblazing women then founded the first hospital staffed solely by women.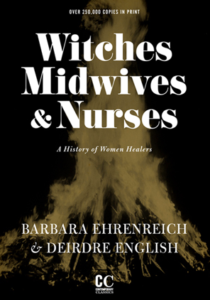 Barbara Ehrenreich and Deirdre English, Witches, Midwives, & Nurses: A History of Women Healers
(Feminist Press)
Women have been healers and midwives and pharmacists long before the establishment of the medical-industrial complex as we know it. (And they have served their own communities, the ones disenfranchised by the ruling class: their fellow women and the poor.) So, what happened? Witches, Midwives & Nurses tells the story of the rise of the male medical professionals, the way they edged the women of the Middle Ages out through charges of sexual crimes, claims that they gained their healing powers through relations with the devil, and literal witch burnings. It is a unique sliver of history that acts as a microcosm for the way women have always been edged out of things. This horrifying and fascinating history of women as healers was first published by the Feminist Press in 1973. Since its original publication, this gem has catalyzed significant changes in the women's health movement.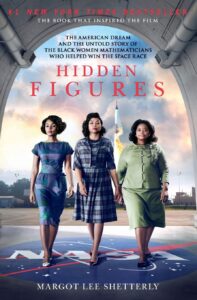 Margaret Lee Shetterly, Hidden Figures
(William Morrow)
Before there was one small step for man and one giant leap for mankind, there was a group of Black women being used as "human computers" at NASA, fighting to be heard. Hidden Figures details their incredible story. Even if you have seen Octavia Spencer, Janelle Monae, and Taraji P. Henson play this story out on the silver screen, the book is definitely worth a read.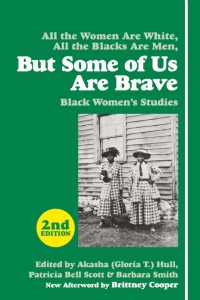 Akasha (Gloria T.) Hull, Patricia Bell-Scott, Barbara Smith (ed.), But Some of Us Are Brave
(Feminist Press)
But Some of Us Are Brave was originally published in 1982. It was the first Black women's studies reader and is the building block for intersectional feminism. From Alice Walker to the Combahee River Collective, this compilation includes writings from scholars and activists alike. Audre Lorde perhaps put it best when she declared this book's publication as "the beginning of a new era, where the 'women' in women's studies will no longer mean 'white.'"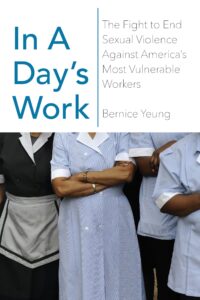 Bernice Yeung, In a Day's Work
(New Press)
In these sweeping conversations about women's history, working class and immigrant women are so often overlooked. (If the shooting in Atlanta has taught us anything it is that our definitions of feminism absolutely need to center these women; they are the backbone.) In this heartbreaking work of investigative journalism, Bernice Yeung tells the story of the women the #MeToo movement ignored.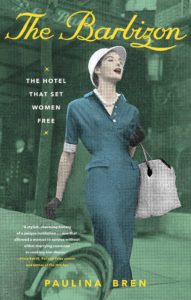 Paulina Bren, The Barbizon
(Simon & Schuster)
If you've seen Katharine Hepburn claw her way to the top in Stage Door or read Muriel Spark's The Girls of Slender Means—well, The Barbizon was the real-life version. It was a safe space for women who sought success in the arts and, over the years, housed icons like Sylvia Plath, Grace Kelly, Liza Minnelli, and (yes) Joan Didion.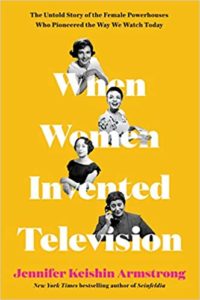 Jennifer Keishin Armstrong, When Women Invented Television
(Harper)
Everyone loves Betty White. Watching those Golden Girls reruns? Take me to St. Olaf! But did you know that she was one of the first women to produce, write, and star in her own show? Then there was also Irna Phillips, Gertrude Berg, and Hazel Scott. Don't recognize those names? We ought to; they're the women who fought against sexism, anti-Semitism, racism, and more to give us the glorious gift of TV as we see it today.