Look What You Made Me Do: A poet named Teresa La Dart filed a lawsuit in Memphis this week against her fellow Tennessee poet… Taylor Swift. La Dart claims is seeking more than a million dollars in damages, claiming that the companion book to Swift's Lover album copied designs and arrangements from La Dart's self-published 2010 poetry collection—also titled Lover.
According to La Dart's filing, Swift's 2019 book—like La Dart's own—is a "recollection of past years memorialized in a combination of written and pictorial components." Sounds… like it could describe a lot of books, honestly! La Dart also claims that the books have similar covers. Again, this doesn't seem to me to be quite the smoking gun she seems to believe it is, but as an uncollected poet and non-lawyer, I'll recuse myself.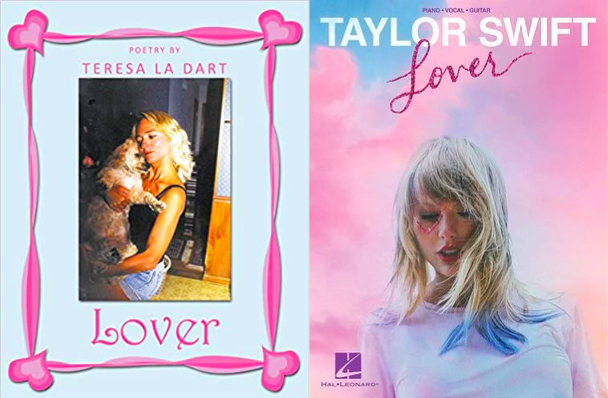 Swift's team has yet to respond to the filing, but if and when they do, the words "You Need to Calm Down" had better appear prominently.
[via Pitchfork]