"How'd you become a children's book author?"
The answer for Kouri Richins, a Utah mom of three who wrote Are You With Me?, a children's book about coping with grief, is that she allegedly poisoned her husband, then wrote a book about loss.
The Associated Press reports that Utah police arrested Richins this week on charges of administering her husband a "lethal dose of fentanyl" in 2022, the night she found him "cold to the touch" in bed after giving him a celebratory Moscow mule. An unnamed witness claims to have sold her the fentanyl.
After her husband's death, Richins wrote the children's book, using her literary gloves to pull the door closed on the crime scene, explaining on a Utah morning show that the book was about "explaining to my kid just because [their dad is] not present here with us physically, doesn't mean his presence isn't here with us."
The cover of Are You With Me? explains as much, with a JimJam-like illustration of a murdered father peeking out from behind the clouds in a micro-puffer vest, perhaps asking the child to avenge his death: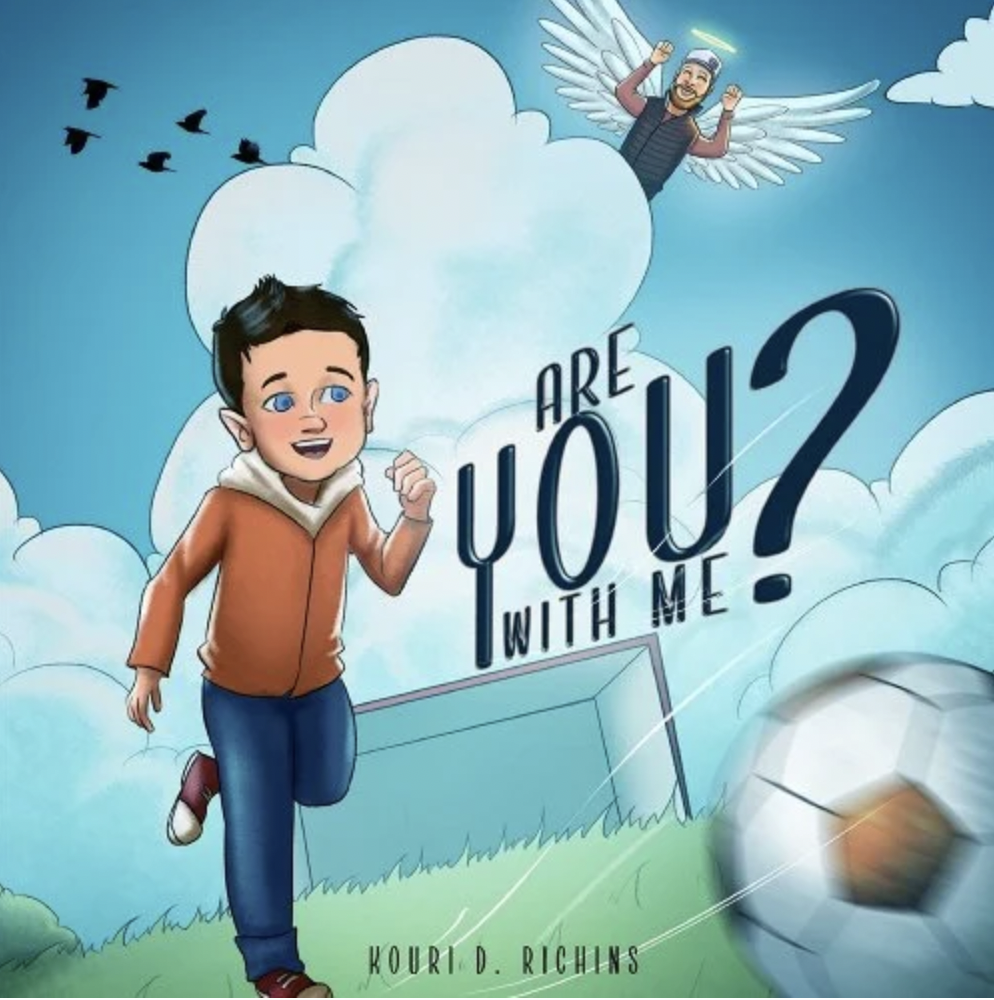 Obviously, this is sad, but it's not even the first instance of an author killing someone and then writing about it in the past year. The author of How To Murder Your Husband was convicted last June for, yes, murder, and we all wait on tenterhooks for the forthcoming Lifetime series inspired by those events. (Somewhere, Lit Hub's vibrant editor Jonny Diamond senses, Keri Russell just felt a chill go through her body).
It is not clear whether the literary ambitions or murderous impulses came first in either case—is it that hard to come up with a narrative? Has anyone heard of #devpit?
May this crappy-looking kids' book rest in peace. (If you need a kid-appropriate grief read, try Duck, Death and the Tulip).