AudioFile's Best Audiobooks of May
The Month in Literary Listening

Each month, for your literary listening pleasure, our friends at AudioFile Magazine bring us the cream of the audiobook crop.
This month's assemblage of aural wonders includes Viola Davis' Finding Me (read by the author), Lizzie Damilola Blackburn's Yinka, Where is Your Husband (read by Ronke Adékoluejo), Sarai Walker's The Cherry Walkers (read by January LaVoy), and Joy Harjo's Poet Warrior (read by the author.)
*
FICTION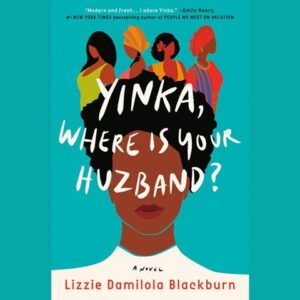 Yinka, Where is Your Huzband? by Lizzie Damilola Blackburn | Read by Ronke Adékoluejo
AudioFile Earphones Award
[Penguin Audio | 11.25 hrs.]
Narrator Ronke Adékoluejo masterfully creates a British-Nigerian community and its delightful inhabitants, especially 31-year-old Oxford-educated banker Yinka Oladeji. Yinka's younger sister is married and pregnant, while Yinka is still saving herself for marriage and looking for a man who will appreciate her. Adékoluejo skillfully personifies endearing but insecure Yinka, her supportive friends, and her well-meaning but irritating mother and aunties. Personalities, accents—Nigerian and London—and humorous and serious situations are enhanced by an ebullient yet thoughtful delivery.
Book Lovers by Emily Henry | Read by Julia Whelan
AudioFile Earphones Award
[Penguin Audio | 11.5 hrs.]
Julia Whelan's dynamic performance will have listeners savoring every literary reference in Henry's romance novel. Nora is unlucky in romantic love, but she loves her work as a literary agent, her home in New York City, and her sister, Libby. When Libby persuades Nora to vacation with her in rural North Carolina, plans go awry when Nora runs into publishing nemesis Charlie. As rapid-fire insults evolve into flirty banter, Nora questions how regular life can resume once vacation ends. Whelan excels at character portrayals, and her care makes every one vividly real.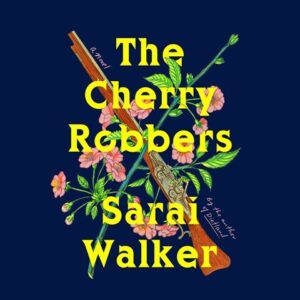 The Cherry Robbers by Sarai Walker | Read by January LaVoy
AudioFile Earphones Award
[Harper Audio | 15.5 hrs.]
January LaVoy narrates a chilling audiobook, complete with ghosts, madness, and secrets. LaVoy channels Sylvia Wren, a world-famous, reclusive Arizona artist being hounded by a journalist who's threatening to reveal Sylvia's real identity:  heiress to the Chapel Firearms fortune, Iris Chapel. One-upping the reporter, Sylvia writes her own memoir, offering a disturbing look at her childhood. LaVoy navigates the backstory smoothly, becoming each of the six doomed Chapel sisters and their Cassandra-like mother, who foresees "something terrible" for her daughters if they marry. LaVoy's intimate breathy tones create the perfect gothic ambiance.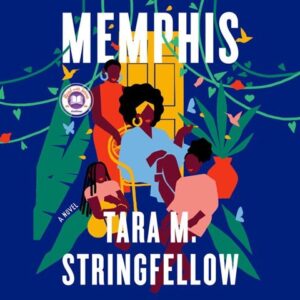 Memphis by Tara M. Stringfellow | Read by Karen Murray, Adenrele Ojo, Tara M. Stringfellow
AudioFile Earphones Award
[Random House Audio | 9.5 hrs.]
Narrators Karen Murray and Adenrele Ojo perform Stringfellow's celebrated debut novel with a deliberate rhythm and poignant empathy. Murray and Ojo shine as 10-year-old Joan moves with her mother and sister to live with their aunt to escape an abusive relationship. The narrative moves backward and forward in time, revealing deep wounds inflicted by racism and horrific violence. Murray's and Ojo's narrations give life to three generations of African-American women, showing how faith and love can create hope.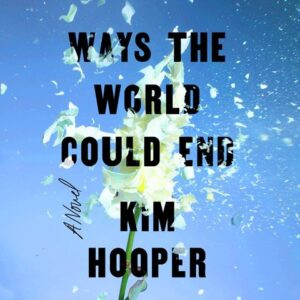 Ways the World Could End by Kim Hooper | Read by Stephanie Willing, Pete Cross
AudioFile Earphones Award
[Dreamscape | 11.75 hrs.]
Narrators Stephanie Willing and Pete Cross transform themselves into a father-daughter duo who are searching for healing in a time of loss. Dave, who has Asperger's, and his 15-year-old daughter, Chloe, are meandering through their lives without their late wife and mother, Jana. As Dave reminisces about his life, Chloe explores a new relationship with classmate Edie. Both Cross and Willing are convincing as they portray Dave and Chloe's uncertainty about how to become the best father or daughter to each other, and their bond sounds real. A beautiful performance on grief and love.
**
NONFICTION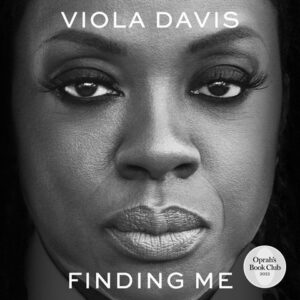 Finding Me: A Memoir by Viola Davis | Read by Viola Davis
AudioFile Earphones Award
[Harper Audio | 9.25 hrs.]
Actor Viola Davis doesn't mince words. Her audiobook captures the voice of a woman with a fascinating, heartbreaking lived experience. Davis's performance here is essentially a one-woman show, bringing listeners in close from the first moments. While she was growing up in a condemned property, her family struggled with poverty. But her hard work and talent brought her to the Juilliard School. Davis describes how her true artistic connection came when she traveled to Africa. She is the consummate actor and storyteller, perfect for the audiobook medium. Her voice is vulnerable yet strong. The result is electric.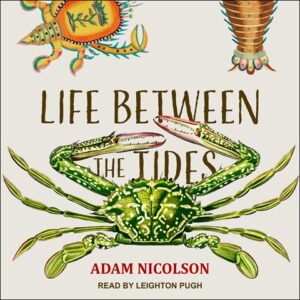 Life Between the Tides by Adam Nicolson | Read by Leighton Pugh
AudioFile Earphones Award
[Tantor Media | 10 hrs.]
English actor Leighton Pugh's engaging midrange voice, which is both crisp and warm, is the perfect accompaniment to Adam Nicolson's consideration of life in those intertidal rock pools particularly beloved by children—and grown-ups like Nicolson, an award-winning author, naturalist, and historian. Audibly curious and awed, Pugh's attentive pacing and sheer friendliness channel Nicolson's delight in tidal universes. Full of astonishing information, this tender ode to nature also offers lessons on existence learned from the existences studied by Nicolson, including, "Life is tidal, full of loss and arrival, a thing that makes and ebbs."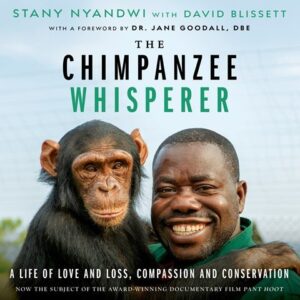 The Chimpanzee Whisperer: A Life of Love and Loss, Compassion and Conservation by Stany Nyandwi, David Blissett, Dr. Jane Goodall [Fore.] | Read by Dion Graham, Callie Beaulieu [Fore.]
AudioFile Earphones Award
[OrangeSky Audio | 6.75 hrs.]
This audiobook explores the life of Stany Nyandwi, a gifted African primatologist whose talents and ability to communicate with chimpanzees led famed researcher Jane Goodall to describe him as a "chimp whisperer." Narrator Dion Graham so inhabits the memoir that listeners easily could swear he's the author. He adopts an accent that to Western ears sounds authentic without affectation or loss of understanding. Graham captures the heartache that comes from the author's experiences in Burundi's ethnic civil war, his long separation from his family, and his joy at his family's reunification after months of uncertainty. The author's stories about interactions with individual chimps are among the best passages.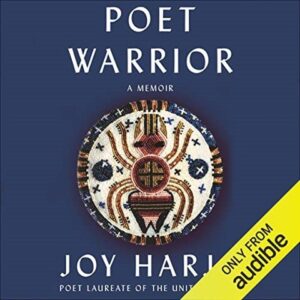 Poet Warrior: A Memoir by Joy Harjo | Read by Joy Harjo
AudioFile Earphones Award
[Audible, Inc. | 5.25 hrs.]
Joy Harjo, the first Native American U.S. poet laureate, provides a stunning memoir filled with wisdom and compassion. In her strong, deep voice, Harjo delivers a dreamy, lyrical narration. In calm, appealing tones she shares tales of her Muscogee/Creek ancestors, the stories and poems told by her beloved mother, and her growing awareness of messages found in the natural world. Painful memories of abuse, addiction, and ugliness don't prevent Harjo from finding beauty in art, music, and poetry. She sings ancient songs, recites her poetry, and offers stirring messages of forgiveness, healing, and enlightenment.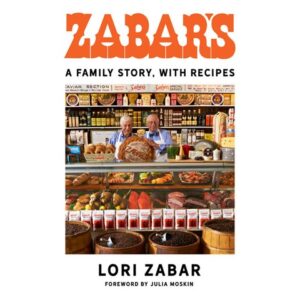 Zabar's: A Family Story, with Recipes by Lori Zabar, Julia Moskin [Fore.] | Read by Erin Bennett
[Random House Audio | 7 hrs.]
Erin Bennett narrates this insider history of a New York institution—the famed Jewish deli Zabar's—with the right blend of appreciation and conviction. She takes on the tone of a loving family member. The late Lori Zabar, granddaughter of immigrant founders Lou and Lilly, shares the past, warts and all. They started the business in 1934 on the Upper West Side of Manhattan; it has thrived and remains under the management of the same family, now in its fourth generation. Zabar's continues to serve its celebrated smoked fish, offer more than a thousand cheeses, and sell a floor of upscale housewares. This engaging audiobook leaves the listener hungry for a toasted bagel with Nova (lox) and a schmear.

---