AudioFile's Best Audiobooks of February
The Month in Literary Listening

Each month, for your literary listening pleasure, our friends at AudioFile Magazine bring us the cream of the audiobook crop.
This month's trove of aural treasures includes Olga Tokarczuk's The Books of Jacob (read by Gilli Messer & Allen Lewis Rickman), Langston Hughes' The Weary Blues (read by Dion Graham), Ben Raines' The Last Slave Ship (read by Kevin R. Free), and Imani Perry's South to America (read by the author).
*
FICTION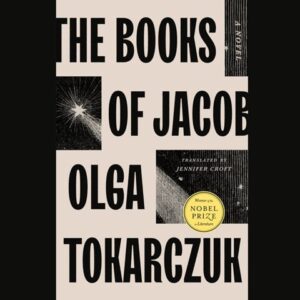 The Books of Jacob by Olga Tokarczuk, Jennifer Croft [Trans.] | Read by Gilli Messer, Allen Lewis Rickman
[Penguin Audio | 35.5 hrs.]
AudioFile Earphones Award
Narrated with clarity and poise by Gilli Messer and Allen Rickman, this audiobook takes more than 35 hours but is worth it. Messer masterfully portrays the characters, delivers Hebrew authentically, and uses accents—Yiddish, Polish, and German—elegantly. Written by Polish Nobel laureate Olga Tokarczuk, this sprawling historical novel set in the eighteenth century tells the extraordinary story of Jacob Frank, a messianic figure who led a rebellion called the anti-Talmudists and was variously considered a holy man, sensualist, and charlatan. Long but outstanding and compelling.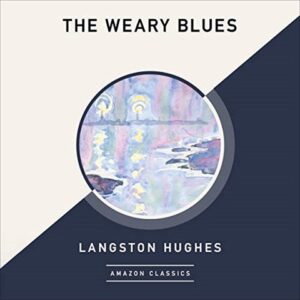 The Weary Blues by Langston Hughes | Read by Dion Graham
AudioFile Earphones Award
[Brilliance Audio | 48 mins.]
Dion Graham's deep, melodious voice and natural sense of story give this classic book of Hughes's early poems a revelatory power. His sense of timing, clear timbre, and syncopated cadence elevate this remarkably diverse collection. These stirring poems show the young Hughes taking on the mantle of his people's plight (ongoing racism), celebrating their enduring gifts (music and the arts), espousing their hopes for a better nation ("I too celebrate America."). Written in an often intimate tone, read with measured power and empathy, the audiobook ends too soon.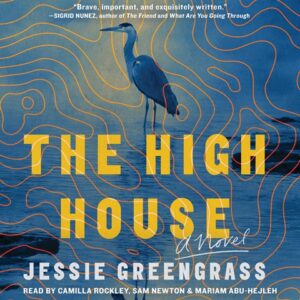 The High House by Jessie Greengrass | Read by Camilla Rockley, Sam Newton, Mariam Abu-Hejleh
AudioFile Earphones Award
[Simon & Schuster Audio | 6.5 hrs.]
Narrators Camilla Rockley, Sam Newton, and Mariam Abu-Hejleh work together to create a lush listening experience about four people struggling to survive during the seeming end of the world. Half-siblings Caro and Pauly race out of London, straight to High House, one of the few remaining safe havens as worldwide tides rise precipitously, and they and the house's caretakers huddle together in the midst of a climate disaster. The narrators create a rich vocal palette, and their combined energy paired with an unpredictable tale makes it hard to stop listening.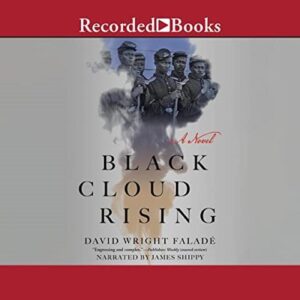 Black Cloud Rising by David Wright Faladé | Read by James Shippy
AudioFile Earphones Award
[Recorded Books | 9.25 hrs.]
James Shippy impeccably narrates this little known event in Civil War history. One-armed abolitionist General Edward Wild led the African Brigade to rout Confederate irregulars and bushwhackers to free Virginians and North Carolinians who were still enslaved. Listeners meet Wild's contingent of formerly enslaved people, including the highly educated Sergeant Richard Etheridge, the Black son of a white slaveholder. The action surges when Etheridge leaves the plantation to join Wild. Shippy flawlessly conveys diverse accents, personalities, and conversations vital to the account. Audio enriches this sublime look at African-Americans in American history.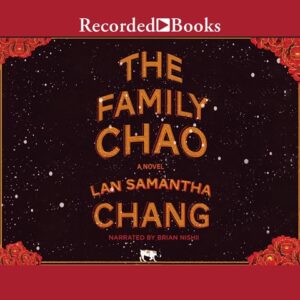 The Family Chao by Lan Samantha Chang | Read by Brian Nishii
[Recorded Books | 11 hrs.]
Narrator Brian Nishii showcases his versatility with a lively and entertaining performance of this contemporary retelling of THE BROTHERS KARAMAZOV. For 35 years, the Chao family has successfully run an Americanized Chinese restaurant in Haven, Wisconsin. Nonetheless, they are still viewed as outsiders and subjected to racism. Nishii gives the abrasive family patriarch, Leo Chao, a gruff timbre and a sneering tone. After Leo is found dead, his three sons are put on trial for murder. Nishii provides distinct voices and personalities for the sons and expertly captures the story's sardonic humor. Listeners will find this slow-burning novel enhanced by Nishii's skilled narration.
NONFICTION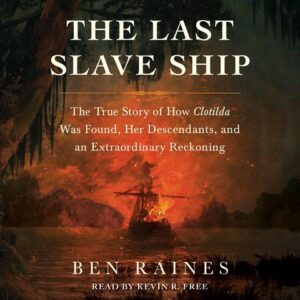 The Last Slave Ship: The True Story of How Clotilda Was Found, Her Descendants, and an Extraordinary Reckoning by Ben Raines | Read by Kevin R. Free
AudioFile Earphones Award
[Simon & Schuster Audio | 8.5 hrs.]
This audiobook recounts the voyage of the Clotilda, the last ship to bring enslaved people from Africa to the U.S., and Kevin Free does a first-rate job of narrating this work. The lives of several of the Africans on board before and after the ocean trip are the primary focus, and Free presents the story in an easy-to-follow tone, made even easier by the author's journalistic style of writing. Free's facility with foreign names and locations also makes listening easier. In all, it's a compelling story told well.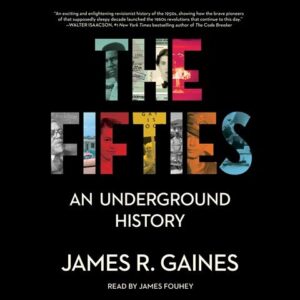 The Fifties: An Underground History by James R. Gaines | Read by James Fouhey
AudioFile Earphones Award
[Simon & Schuster Audio | 8.25 hrs.]
Blessed with a fine and resonant voice, James Fouhey eloquently performs this closer look at the 1950s. His clear tone and thoughtful pace enrich the portraits of unsung activists and pioneering thinkers. Cultural historian Gaines upends the bland decade of the fifties by revealing the "underground history" that spawned the gay and Civil Rights movements and the roots of feminism and ecology through rich profiles of key figures, including Harry Hay, Robert F. Williams, and Fanny Lou Hamer.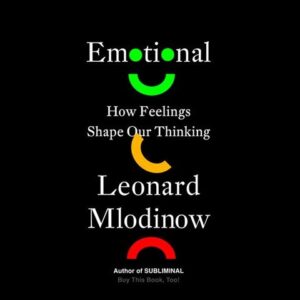 Emotional: How Feelings Shape Our Thinking by Leonard Mlodinow | Read by Dan John Miller
AudioFile Earphones Award
[Random House Audio | 8 hrs.]
Narrator Dan John Miller's wonderful voice and lyrical phrasing make this audiobook sing with warmth and clarity. He's also believably engaged with these fascinating perspectives from a theoretical physicist who has a gift for storytelling and explaining neuroscience. Mlodinow says that we are in the midst of a revolution in the way we understand the role of emotion in the human brain. He shows how all kinds of affective signals can be useful tools of rational thought and how we can harness their power in everyday life. Miller's excellent delivery extracts every bit of charm and practical value from this writing.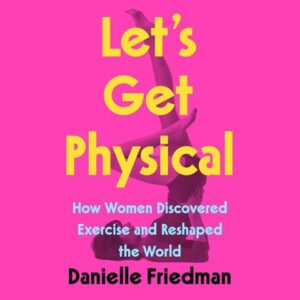 Let's Get Physical: How Women Discovered Exercise and Reshaped the World by Danielle Friedman | Read by Danielle Friedman
AudioFile Earphones Award
[Penguin Audio | 9 hrs.]
It used to be frowned upon for women to exercise, sweat, or build muscle—it was thought unbecoming and even dangerous. Danielle Friedman introduces us to a parade of fascinating trailblazers who championed women's running and bodybuilding, created Jazzercise and Barre, and invented the sports bra and leotards. Her writing is exuberant and humorous, and her narration is joyful and engaging, too. With a lovely voice and sparkling wit, Friedman is vastly entertaining but also empathetic and relatable. Listen and learn about those women who helped us find our freedom to move.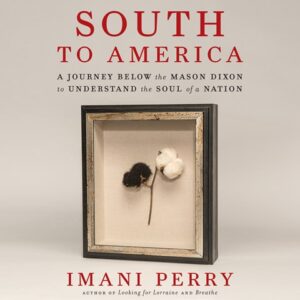 South to America: A Journey Below the Mason-Dixon to Understand the Soul of a Nation by Imani Perry | Read by Imani Perry
[Harper Audio | 16.5 hrs.]
In this intricate, insightful, and deeply moving work of nonfiction, author/narrator Imani Perry explores the South and the crucial role it has played in American history and mythology. Her musical narration is as beautifully assured as her prose, full of the rhythm and cadences of her native Alabama. Though much of the audiobook is a reckoning with racism and white supremacy, it is also a gorgeous, complicated love letter—love you can hear in every sentence Perry speaks. Overflowing with urgent stories and narrated with so much passion and grace, this is a must-listen.

---