Absences and Inhumanity: 5 Works of Abstract Horror
Clarice Lispector, Dennis Cooper, and More
Having had the label "abstract horror" applied to my own work on numerous occasions, I began thinking about the distinguishing features of this rather sparsely populated area of literature. The works that came to mind spend their time establishing an absence where one would otherwise expect to find a something, a tangible adversary. For all their variant weirdness, the underlying terror is the simple fact of existing in the first place. These books remind their readers of an inescapable paradox, remind them that, in the words of Clarice Lispector, "being alive is inhuman." Below are some of my favorite examples.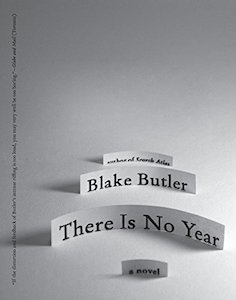 Blake Butler, There Is No Year

We are introduced to a family and a house, but no sooner has the family been introduced–with special attention paid to the father's odd compulsions and night-time voyeurisms–than we meet another family, a copy family, already living in the house. These peculiar circumstances set the tone going forward, as the reader cannot help but wonder why the discovered family is considered to be a copy instead of the family who discovers them pre-existing in their home. From bizarre insecurities and contingencies such as this, Butler weaves the aberrant logic of this haunting family drama. Although wilfully and relentlessly experimental in its language, tone, and arrangement, it never wavers in its steady accumulation of the pedestrian details of family life: accounts of the son's classroom experiences, the father's commute to work, and phone calls to the realtor are seamlessly interspersed with lacunas, anomalous illnesses, and sinister packages. Butler, it seems, is perennially mindful that for all the novel's improbabilities, it's the slyly constructed everydayness of the horror that allows it to leave its mark.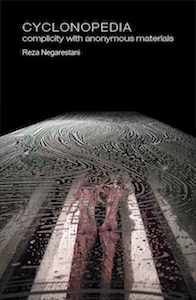 Reza Negarestani, Cyclonopedia: Complicity With Anonymous Materials
We follow American artist Kristen Alvanson to Istanbul, where she has arranged to meet none other than Reza Negarestani. Although he fails to arrive in person, an arcane and puzzling manuscript soon turns up bearing his name. The manuscript, found in a dust-covered box under her hotel bed, is Cyclonopedia itself. From here on in, we follow Kristen inside its involuted tangle, working through page after mystifying page. Famed for its tortuous intricacies, Cyclonopedia's subjects range from archaeology, esoterica, and philosophy to Islamic lore, geopolitics, and demonology. We are told that "the Middle East is the best place to go missing. . . the best place to get lost," and Negarestani recreates that experience in his work.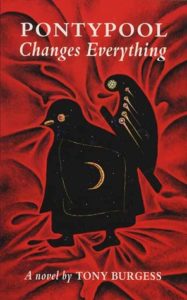 Tony Burgess, Pontypool Changes Everything
We arrive in Pontypool with Les Reardon, garbage truck driver cum drama coach, who is recovering (or not) from a bout of psychosis. Halfway through the book, we are told, "in the beginning was a virus"; by this time, however, we're already fully immersed in its effects. For a virus thought by some to resemble déjà vu, this postponement feels fitting–the incomprehensible infection, which may or may not exist, infiltrates and mangles language, memories, and reality itself. Burgess's zombies often defy expectation: they are prone to shouting and verbal mimicry, and they seemingly fascinated by alliteration and ethical quandaries. Their cannibalistic ferocity is mirrored by a self-destructive force, whereby the snapping of a victim's neck invariably results in the assailant's own neck being snapped. Told in Burgess' articulate and witty voice, the end of humanity never looked so good.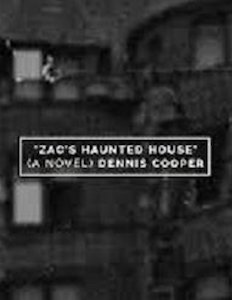 Dennis Cooper, Zac's Haunted House
If, as Nick Land points out in his manifesto, "pictures are mistakes" in a work of abstract horror, then including a novel made from nothing but a series of GIFs would seem to be a mistake. However, the horror of Zac's Haunted House is found less in the images than in the movement between them and the whole they come to represent, in the meaning manufactured by the reader in an effort to make narrative sense of its fractured parts. One is immersed in a sprawling house in which the silly, the slapstick, the cute, and the banal sit amongst endless images of children spewing blood, decapitations, hands reaching inside bodies, stabbings, and spontaneous combustions. It's all equally cartoonish, all equally hideous; to be squeamish about one half is to miss out on the fun of what is, in Cooper's world, inevitable anyway. Point being: the horror is not in the sameness or the difference, but in the futility of our inevitable attempts to assimilate them into a meaningful whole.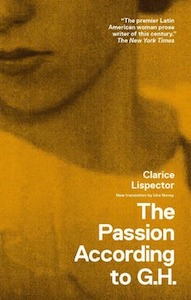 Clarice Lispector, The Passion According to G.H.
G.H., an affluent sculptor, enters her maid's room and does not return. Inside, she encounters a cockroach that she crushes in a wardrobe door. From this point on, she is utterly mesmerized by the expiring insect and the hell they share. It is G.H.'s realization of the fragility of the forms that exist around the formless (the roach's carapace around its soft, white insides) that invite the horror in. Ultimately, it is not the reality of the death which has been previously denied her that so profoundly strikes G.H., but the fact that she's alive in the first place. Lispector stays faithful to the enigma of these moments of crisis, to the "hell of living matter," to the pale, twitching ugliness of life, clearly and cruelly seen. The miscreation at the nucleus of this novel is nothing other than life itself. What horror could be more absolute?
__________________________________
Warewolff! by Gary J Shipley is available now from Hexus Press.
*
After being made aware of Nick Land's role in the pseudo-intellectual morass of the vast and bilious alt-right internet, Lit Hub editors have removed his book from this list.
---