A Literary Long Weekend in Nashville
Eat, Read, and Maybe Take in a Little Music
To celebrate our partnership with Kimpton, enjoy 20% off their Best Available Rate. Cozy up in your hotel room with one of our seasonal book recommendations, or venture out on a book lovers' travel itinerary.
Granted, Nashville is probably not the first destination that springs to mind when you think about planning a literary long weekend. The city is so thoroughly identified with the music business and its gaudy tourist trade that even locals sometimes refer to it as Nashvegas. Our other not-terribly-flattering nickname is the Buckle of the Bible Belt. The churches here are large and many in number, and the Southern Baptist Convention and a slew of religious publishers make Nashville their home base. But while our popular image may not exactly scream cultural broadmindedness and sophistication, the reality is that Nashville has long prided itself on being a center of learning, and it has a rich literary history as well as a lively current scene.
James Weldon Johnson, Arna Bontemps, Robert Penn Warren, James Dickey, Nikki Giovanni, and Elizabeth Spencer were all lured to Nashville by its major universities, Vanderbilt and Fisk. Peter Taylor spent portions of his early life here, and the city has a featured role in his fiction. Randall Jarrell was a Nashville native, as is Madison Smartt Bell, who returns to the city often. Ann Patchett is probably our most high-profile local author these days, especially now that she has added indie bookstore owner and advocate to her resume, but Lorrie Moore, Tony Earley, Adam Ross, Alice Randall, Mark Jarman, and Jennie Fields are also among our current residents, and they have plenty of writerly company.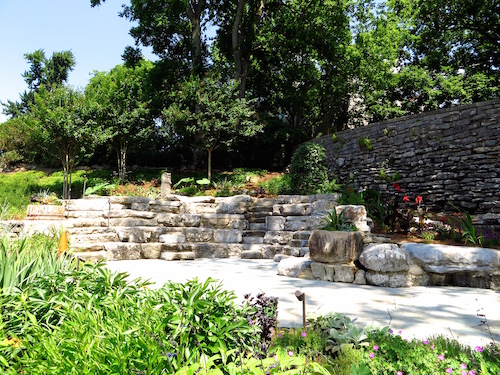 Major authors are regularly brought to town by the Salon@615 reading series and by the Gertrude and Harold Vanderbilt Visiting Writers Series. The Southern Festival of Books, held in October each year, is one of the largest literary events in the region, and it always includes some the country's best writers. A great recent addition to the local scene is The Porch Writers' Collective, which is devoted to nurturing new writers and creating a literary community. The Porch offers an array of workshops, retreats, and events, and they host a monthly Saturday write-in that is open to all comers. If you're considering a jaunt to Nashville, you'd do well to check and see what events are coming up before finalizing your plans.
By the way, visitors should understand that Nashville is a sprawling car city, and public transportation options are limited, to put it mildly. Uber and Lyft are available, and of course there are cabs, but having your own wheels is really the best way to get around. Also, know that hotel rooms can get scarce at times. It is not wise to breeze into town without lodging lined up.
Friday
12:00 PM

Any literary tour of Nashville should start at Patchett's Parnassus Books, which resides in Hillsboro Plaza, a strip mall in the bland commercial district of Green Hills. The interior of the store is pleasant but just as unpretentious as the exterior. No twee merchandise or heavy-handed promotion here; all the commercial energy goes toward delivering a first-rate selection of books for serious readers. Karen Hayes, Parnassus' co-owner, oversees day-to-day operations, assisted by a friendly staff and a small pack of well-behaved store dogs. Patchett is present more in spirit than in the flesh, but she does regularly turn up for readings and such, as do other local writers. Parnassus is the place to go if you want to spot a Nashville author, and you'd be hard-pressed to find a more unabashedly literary bookstore. But the atmosphere here is always relaxed and low-key, and the store is quite kid-friendly. A plush sloth guards the entrance to the excellent children's section. The staff will happily answer questions and make reading suggestions, and they are quick to offer advice to visitors on getting around the city.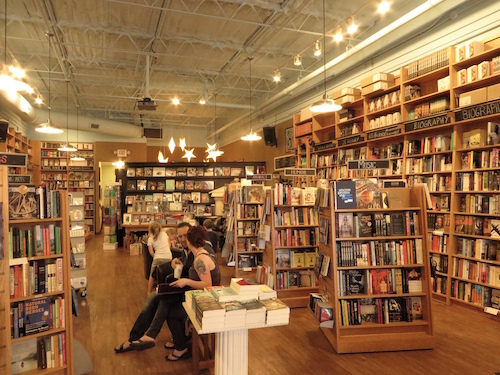 If you need a little pick-me-up after browsing Parnassus, stroll right around the corner to Fox's Donut Den, a Nashville institution, for a little carb loading. Regulars especially praise the apple fritters. If such old-school treats are not your thing, walk a few steps in the other direction to the Great Harvest Bread Company for something more nutritionally sound. Once fortified, make the short drive to Rhino Booksellers at 4006 Granny White Pike, across from Lipscomb University. Rhino is a quintessential funky used bookstore, and you'll find a good selection of vinyl records here, too.
3:00 PM
Once you've had enough of ferreting through books—for this day, at least—consider heading on down Granny White Pike to Radnor Lake, a gorgeous natural area with well-maintained walking trails. Take an easy stroll around the lake, where you'll almost certainly see deer and other wildlife, including the big snapping turtles that rule the water. Keep an eye out for the bald eagles that sometimes visit here. You'll want to be sure to bring your camera along.
If the weather is bad or you're just not that into nature, take Granny White in the other direction to the neighborhood known as 12South. This formerly down-on-its-heels area has been transformed over the past 20 years into a thriving residential and commercial district. Small independent shops sell upscale and handmade clothing, jewelry, and furniture. Check out White's Mercantile, which peddles everything from guitar straps to dog biscuits. If you failed to satisfy your sweet tooth at the Donut Den, visit another local favorite, Las Paletas, for their freshly made Mexican popsicles. When you're ready to relax a while and maybe dip into the books you've surely acquired, stop for coffee at Portland Brew or The Frothy Monkey. If you'd rather have a beer, try the 12 South Taproom & Grill.
5:00 PM
If you're up for another trek before dinner, you can continue up 12th Avenue to downtown and visit The Frist Center for the Arts at 919 Broadway. Housed in a beautiful Art Deco building that was once Nashville's main post office, the Frist hosts diverse visual art exhibits from around the world. A Kandinsky retrospective, a collection of Art Deco automobiles, and the work of Carrie Mae Weems have all been exhibited here in recent years. The museum is open until 9 pm on Friday evenings and offers monthly concerts during the summer.
7:00 PM
You'll find good dinner options in The Gulch, the area along 12th Avenue south of Broadway. The 404 Kitchen has earned raves for its locally sourced menu featuring items like Tennessee Wagyu Beef with wild morels. Entrees start at $26 and reservations are a must. For something a little more casual, try City Fire, which has an eclectic menu that includes fish tacos and bacon-wrapped meatloaf.
9:00 PM
It would be a shame to spend time in Nashville and miss out on the music, even if you're not particularly a fan. If you're dining in The Gulch, The Station Inn is your obvious choice of venue. Admission for most shows is strictly first come, first served, and the cover charge has to be paid in cash. There is no table service and smoking is not allowed. It may be a no-frills joint, but the music is invariably fine, and you're liable to spot big names like Allison Krauss in the audience.
Saturday
9:00 PM

Hillsboro Village is Nashville's old cool neighborhood. Situated a couple of blocks south of Vanderbilt on 21st Avenue, it has long been a hangout and shopping district for folks from Vandy and nearby Belmont University. It also lures some customers from the Music Row area, which is not far away. Start your day here with breakfast at The Pancake Pantry, where they open the doors at 6 am every day of the year except Thanksgiving and Christmas. The sweet potato pancakes and country ham draw a crowd. The line usually snakes down the sidewalk, but it moves with surprising speed. If you can't bear waiting or want something lighter, walk up the street to Fido, an outlet of the local Bongo Java coffee empire, where there are plenty of healthy breakfast options and, of course, excellent coffee.
After breakfast, cross the street to BookManBookWoman, a "hybrid" store that sells both new and used books. Their selection of new titles is small, however. This really is primarily a used bookstore, and an excellent one. You'll find a bit of everything in its warren of heavily laden shelves. It has a surprisingly good philosophy section, and the gardening and cookbook sections are strong, too. A serious bibliophile could easily spend a couple of hours here and not feel she had exhausted the place.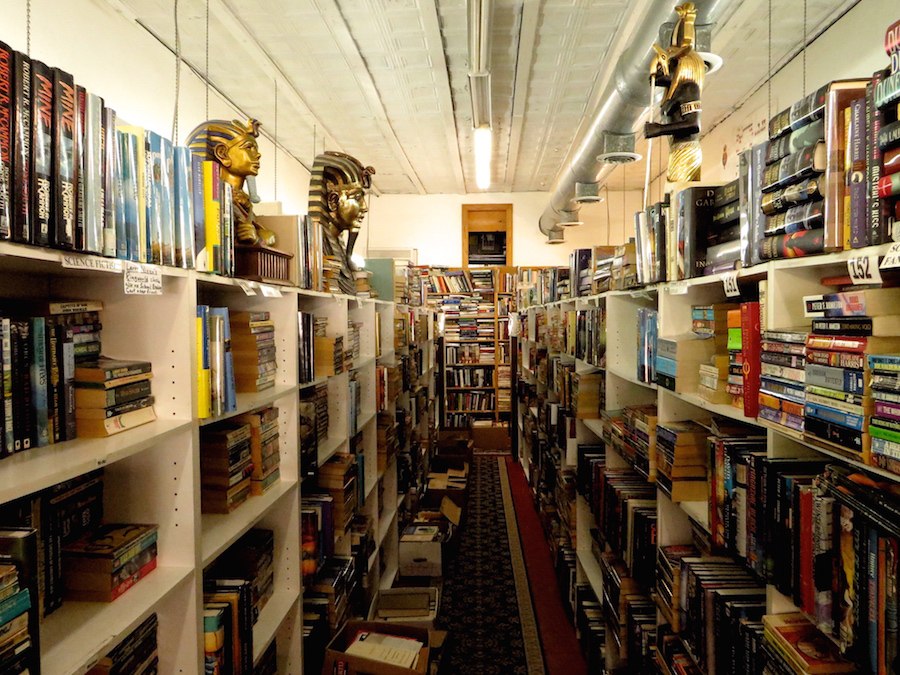 11:00 AM
If you happen to have a child in tow, you can reward his or her patience with all the book shopping with a visit to Fannie Mae Dees Park, popularly known as the dragon park because of its impressive mosaic dragon sculpture. The park is pleasantly shaded and includes a play area, Lily's Garden, that's accessible to children with disabilities. It's not a bad place to while away a little time even if you don't have a child. Take a book and a cup of coffee, and find a shady corner to read awhile.
If the weather favors walking, you can go up 21st Avenue to Vanderbilt and take a quick stroll around the campus. Swing by the Vaughn Home, which houses the Robert Penn Warren Center for the Humanities, by way of a hat tip to one of the greatest writers Nashville can claim. (A couple of things to note for another, longer visit: Vanderbilt's library maintains an archive of materials related to the Fugitive/Southern Agrarian writers, including Warren, John Crowe Ransom, Allen Tate, and Andrew Lytle, but the Special Collections division that houses it is only staffed on weekdays. Also, serious Warren enthusiasts might consider making the trek to Guthrie, Kentucky, about an hour away, where Warren's birthplace is maintained as a museum.)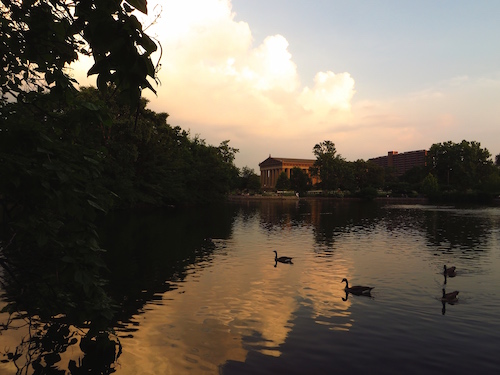 If you're not yet tired of walking, go north across West End Avenue, and make your way west a few blocks to Centennial Park. Here you'll see our Parthenon, an exact replica of the original, built for the 1897 Centennial Exposition and meant to celebrate Nashville's claim to be "the Athens of the South." The main attraction within is Alan LeQuire's Athena Parthenos—again, a replica of the original—which stands nearly 42 feet tall and is covered in gold leaf. She's really pretty stunning, and any aspiring writer would do well to pay respect to the goddess of wisdom. But if you'd rather keep the admission fee in your pocket, just take a turn around the little lake and say hello to the ducks. If the weather's at all decent, there'll be lots of locals enjoying the park with you.
Another option for your late Saturday morning is a visit to Travellers Rest, an 18th-century home and plantation about a 15-minute drive from Hillsboro Village. The house was built by John Overton, who was a pal to Andrew Jackson and one of the founders of Memphis, Tennessee, but it belongs on your literary itinerary because it was briefly home to Peter Taylor when he was a boy. Taylor always spoke fondly of the house, and it served as the model for the grandmother's home in his novel A Woman of Means.
1:00 PM

Saturday afternoon is a good time to head to East Nashville, the area just east of downtown on the other side of the Cumberland. This is yet another neighborhood that has seen incredible growth and redevelopment in the past 15 years, and its cool, arty vibe is in some danger of being gentrified out of existence. For the time being, though, it remains Nashville's officially hippest quarter, and you haven't seen the new Nashville if you haven't crossed the river. Take care of lunch at The Pharmacy, where you can get a burger (beef or veggie) and a brew. Then head to East Side Story, which sells books by local authors exclusively. It is, needless to say, not a large store, but it's the center of a vigorous community of aspiring writers and storytellers. Its founder, Chuck Beard, describes East Side Story as a "blank canvas for all local literary ideas." The self-published and unpublished are welcome in Beard's project, but some of the city's more prominent authors are involved, too.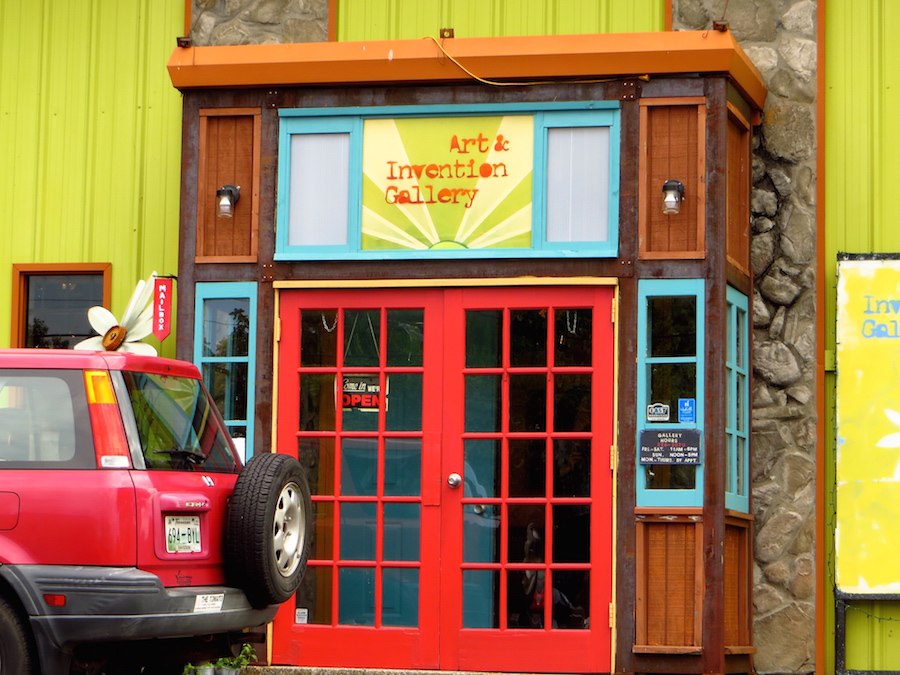 Like 12South, the Five Points area where East Side Story resides supports a number of small businesses with a strong local focus. Check to see what's up at Art & Invention Gallery, where the city's beloved Tomato Art Fest was born. If you have kids to shop for, don't miss Fairytales Bookstore for books, toys, and craft materials.
Two good upscale options for dinner in East Nashville are Margot Café and Rumours East. Margot is a local favorite and serves wonderfully unfussy French and Italian cuisine. Rumours East has more elaborate fare and boasts a large wine list. A more modest alternative is Rosepepper Cantina, which offers Sonoran-style Mexican food and excellent margaritas.
If your visit happens to fall on the first Saturday of the month, though, you'll probably just want to grab a quick bite somewhere and return to downtown for the First Saturday Art Crawl. Two dozen or so galleries, several of which are housed in the historic Arcade, open their doors to a sizeable crowd of art lovers for the evening. The work on exhibit ranges from brilliant to marginal, but in any case it's a fun event, and you'll see a nice cross-section of Nashville's creative community there. On other weekends, check the Nashville Scene's website to see what's going on around town.
Sunday
9:00 AM
Southerners do love a big breakfast, even on Sunday morning, so if you want to do as the locals do, head to Monell's in the Germantown neighborhood, just north of downtown, for a family-style feast of ham, eggs, fried apples, and corn pudding. Or try Noshville, near Vanderbilt, for omelettes and lighter deli-style fare.
10:00 PM
Breakfast out of the way, your next stop on this literary weekend should be Cheekwood, a mansion and gardens built in the 1930s by folks who made their fortune from Maxwell House coffee. The place became a museum in 1960, and today it's one of Nashville's premier art spaces, as well as one of the loveliest botanical gardens in the region. It often partners with the Frist for major exhibits, such as the Jaume Plensa show currently up until November. In 2012, Cheekwood opened the Sigourney Cheek Literary Garden, a space designed to accommodate author appearances and other literary events. Its small stone amphitheater is also a fine place to sit and read—or write, since the garden is tucked slightly away from heavy visitor traffic. But don't miss your opportunity to experience Cheekwood's beauty. The mansion, the gardens, and the heavily wooded sculpture trail are all worth exploring. Take your time and enjoy the genteel vibe. When lunchtime comes, you can eat in The Pineapple Room, which has a basic tearoom menu. You can also purchase a box lunch and have a picnic on the grounds.
2:00 PM
Any booklover's visit to the city should include a stop at the main branch of the Nashville Public Library on Church Street. Opened in 2001, it's a graceful building filled with natural light. Most of the Salon@615 events are held in its comfortable auditorium, and it's also one of the venues for the Southern Festival of Books. Be sure to pop in to the small art gallery, which often houses interesting shows by local artists. Then head to the Special Collections room on the second floor, where you can learn a little Nashville history. The Civil Rights Collection has a moving display of photographs from the city's struggles over desegregation, and there's a collection of books by Nashville writers past and present.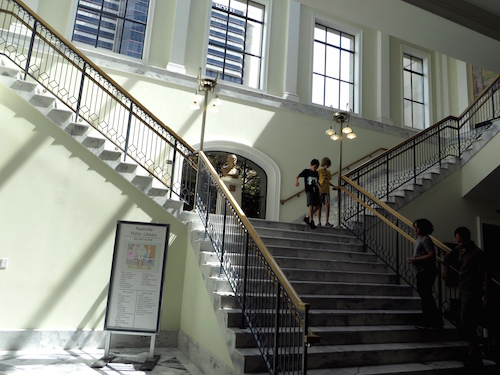 3:00 PM
Get another taste of the new Nashville at Pinewood Social on Peabody Street, just a five-minute trip from the library. Pinewood Social offers food, booze, coffee, karaoke, and bowling—in other words, you'll find a lot of ways to kill a Sunday afternoon here. It's generally regarded as a hipster paradise. If the idea of that doesn't appeal to you, consider making the half-hour drive south of town to Franklin for a visit to Landmark Booksellers. Landmark deals in new, used, and rare books, and it's a lovely place to browse. You'll have plenty of time to look before they close at 5 pm. Franklin is well worth a walk around, and you might stop by Puckett's for some fried green beans before you head back up to Nashville.
7:00 PM
How to spend your last night in town? A leisurely dinner at one of the city's hot new restaurants—like Husk, for instance—is one option. Or you could choose an old stalwart like Midtown Café. Music, of course, is always a possibility. You could try your luck getting a seat at The Bluebird Cafe, or check the Scene's calendar for shows that look good. And you should also check to see what's playing at The Belcourt, Nashville's indie movie theater, located right around the corner from BookManBookWoman. The Belcourt shows interesting and occasionally adventurous films. A visit there would count, in a way, as part of your literary itinerary. The theater was built by novelist Alan Lightman's grandfather and great-grandfather, and he mentions its origins in his excellent memoir, Screening Room.
Maybe the best thing you could do on your last evening is to plan your next trip. It's impossible to do Nashville justice in a single long weekend. Come back and see us!
---