It is a truth, universally acknowledged, that the book is always better than the movie (or, in this case, the television show). That's just the natural order of things. There are rare exceptions, of course, and perhaps the best way to find said exceptions is to cast an eye over the shows being nominated for Emmy Awards.
That in mind, here are all of the 2019 (Primetime) Emmy-nominated television shows which are based on books. As to whether any of them surpass their source material, I really couldn't say. I've seen Game of Thrones and Sharp Objects, but not read the books, and I've read The Handmaid's Tale, but not watched the Hulu series, so I'm afraid I cannot help you there.
Still, one thing I think we can all agree on is that the Game of Thrones finale was perfect, so there's probably no need to read the books.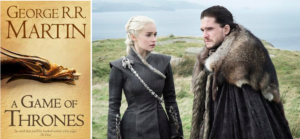 Show: Game of Thrones (HBO)
Based on: A Games of Thrones by George R. R. Martin
Nominations: 14 (Drama; Actress, Drama; Actor, Drama; Supporting Actress, Drama X4; Supporting Actor, Drama X3; Best Guest Actress, Drama; Writing for a Drama Series; Directing for a Drama Series X3)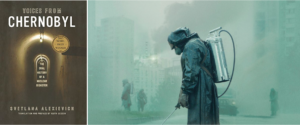 Show: Chernobyl (HBO)
Based on: Voices From Chernobyl: The Oral History of a Nuclear Disaster by Svetlana Alexievich
Nominations: 6 (Limited Series; Lead Actor in a Limited Series or Movie; Supporting Actor in a Limited Series or Movie; Supporting Actress in a Limited Series or Movie; Directing for a Limited Series, Movie, or Dramatic Special; Writing for a Limited Series, Movie, or Dramatic Special)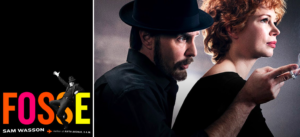 Show: Fosse/Verdon (FX)
Based on: Fosse by Sam Wasson
Nominations: 6 (Limited Series; Lead Actor In A Limited Series Or Movie; Lead Actress In A Limited Series Or Movie; Supporting Actress In A Limited Series Or Movie; Directing For A Limited Series, Movie Or Dramatic Special; Writing For A Limited Series, Movie Or Dramatic Special)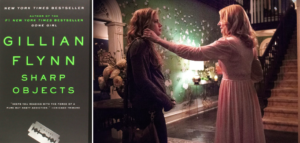 Show: Sharp Objects (HBO)
Based on: Sharp Objects by Gillian Flynn
Nominations: 3 (Limited Series; Lead Actress in a Limited Series or Movie; Supporting Actress in a Limited Series or Movie)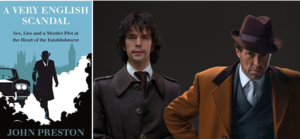 Show: A Very English Scandal (BBC/Amazon)
Based on: A Very English Scandal by John Preston
Nominations: 4 (Actor, Limited Series or Movie; Supporting Actor, Limited Series or Movie; Writing for a Limited Series, Movie or Drama; Directing for a Limited Series or Movie)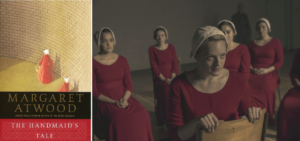 Show: The Handmaid's Tale (Hulu)
Based on: The Handmaid's Tale by Margaret Atwood
Nominations: 3 (Guest Actor, Drama; Guest Actress, Drama; Directing for a Drama Series)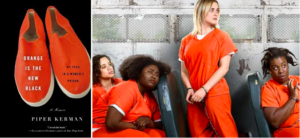 Show: Orange is the New Black (Netflix)
Based on: Orange is the New Black: My Year in a Women's Prison by Piper Kerman
Nominations: 1 (Guest Actress, Drama)