A Librarian's Reading Listfor the Dog Days of Summer
12 Books to Read Before Fall (And Real Life) Returns
As the end of August is looming, we asked our librarian friends from across the country to recommend last-minute summer reads, one book to take on that last long weekend escape. Here are twelve gripping, newly released books that deserve a little uninterrupted reading time, before the craziness of fall returns.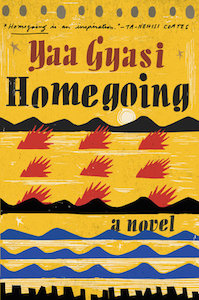 Homegoing, Yaa Gyasi
Homegoing's ambition is evident only in retrospect—it's only when you get to the end, and realize how many stories and years and miles and lives Gyasi has packed into her deft debut, that comprehension dawns. She is unsparing in her search for humanity in the bleakest of places, her beautiful sentences taking readers to places we'd rather pretend never existed. This is a book that keeps unfolding inside you weeks after you finish it.
–Stephanie Anderson, Darien Library, Darien, CT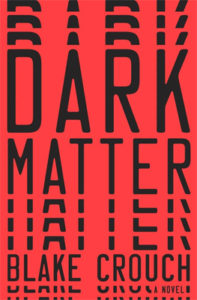 Dark Matter, Blake Crouch
An awesome combination of thriller, physics class notes, and speculative alternate history-style fiction smashed together into everything you never knew you wanted in a science fiction novel. Physicist and probable genius Jason Dessen has settled into a happy life as an academic and father when, suddenly, the "what if" of an invention he never followed through on hits him head on and, at breakneck speed, he finds out what our choices really mean.
–Stephanie Chase, Hillsboro Public Library, Hillsboro, OR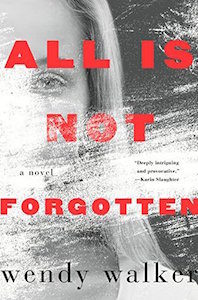 All is Not Forgotten, Wendy Walker
Fairview is an affluent Connecticut town with secrets galore. When Jenny Kramer is brutally raped at a party, her parents will do anything to help her heal. But it is under the care of the town's psychiatrist that the real trouble begins. Full of twists and turns, read this book to keep yourself cool when the A/C can't: because the creep factor is absolutely chilling.
–Jennifer Dayton, Darien Library, Darien, CT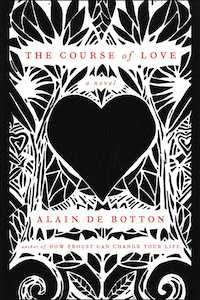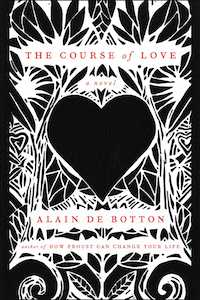 The Course of Love, Alain de Botton
De Botton started as a philosophical novelist twenty-plus years ago with On Love; since then he's issued many a non-fiction volume on applying the wisdom of the ages to our modern existence. He returns to fiction and amour with The Course of Love, which never did run smooth (but his prose surely does).
–Jason Wilkins, Ferguson Library, Stamford CT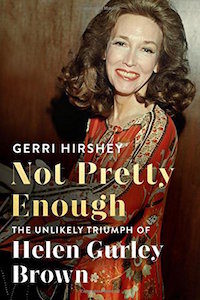 Not Pretty Enough: The Unlikely Triumph of Helen Gurley Brown, Gerri Hirshey
Superbly written and researched, Gerri Hirshey's biography of Helen Gurley Brown—author of Sex and the Single Girl and iconic editor of Cosmopolitan—Not Pretty Enough is a page-turner complete with an intriguing protagonist and a backdrop that spans the Arkansas Ozarks to Los Angeles to New York. Dive in to this epic biography of a woman who transformed how we see and talk about women, feminism, and sexuality. It's a perfect summer read!
–Brad Allen, Lawrence Public Library, Lawrence, KS
The Girls, Emma Cline
This debut novel tells the story of Evie Boyd, a bored 14-year-old whose mother is too preoccupied to notice when she follows a group of carefree girls back to their ranch at the end of the 1960s. Their leader Russell, a thinly veiled Charles Manson-type, has cast an all-encompassing spell over the girls and soon Evie. This re-imagining of the events leading up to the Manson murders shines in its description of how complicated and intense friendships between teenage girls can be.
–Erin Shea, The Ferguson Library, Stamford, CT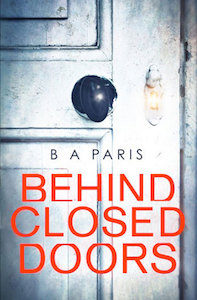 Behind Closed Doors, B. A. Paris

THIS. BOOK. I had no idea how much I could enjoy being thoroughly creeped out until I read Behind Closed Doors. Prepare yourself to be dazzled—and disturbed—by this psychological thriller. It's a smash hit in the UK that will make you look at every happy couple around and think, what's lurking behind their doors?
–Kate Gramlich, Lawrence Public Library, Lawrence, KS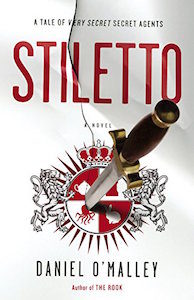 Stiletto, Daniel O'Malley
Thank goodness I didn't find out about O'Malley's first book, 2012's The Rook, until this year; there's no way I could have waited four years for the sequel. The Rook and Stiletto follow Myfanwy Thomas, a high-ranking operative in the Checquy, a sort of secret service for the supernatural. She's a kick-ass supernatural glass-ceiling buster keeping Britain safe from monsters.
–Alex Lent, Millis Public Library, Millis, MA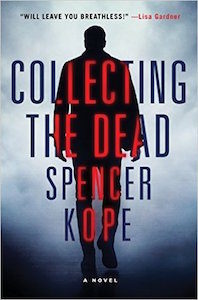 Collecting the Dead, Spencer Kope
Magnus Craig, also known as the "Human Bloodhound" can track anyone anywhere and is part of special FBI unit.  Intriguing mystery with great scenery and a plot that races along. A great beach read!
–Robin Nesbitt, Columbus Metropolitan Library, Columbus, OH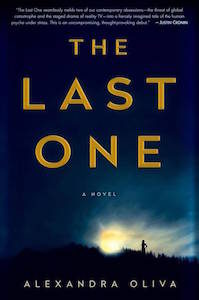 The Last One, Alexandra Oliva
This is post-apocalyptic literary fiction at its best: The Last One tells the story of twelve contestants sent to the wilderness for a reality TV show and while filming, the world changes. With a fast pace and great sense of humor, this is the kind of hard-to-put-down book that will appeal to readers of literary and genre fiction alike. It also manages to point out the absurdity of reality television without feeling condescending.
–Leah White, Ela Area Public Library, Lake Zurich, IL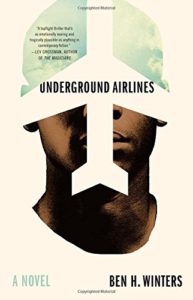 Underground Airlines, Ben Winters
Abraham Lincoln was killed before the Civil War got off the ground, slavery is still legal in "the Hard Four" states, and an African-American bounty hunter with a dubious mission is trying to help shut down the burgeoning abolitionist movement. Alt-history at its best: creative, creepy, tension-filled, and all-too-relevant.
–Gwen Glazer, The New York Public Library, New York, NY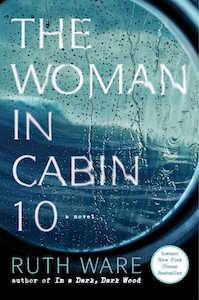 The Woman in Cabin 10, Ruth Ware
In this absorbing spin on the classic locked-room mystery, travel journalist Lo Blacklock is on a luxury cruise when she sees a woman being thrown overboard. But when security comes to investigate, there is no evidence of a crime and all passengers and staff are accounted for. Was someone murdered or is Lo imagining things? This one will keep readers flipping pages late into the night as they try to guess what is going on.
–Vicki Nesting, St. Charles Parish Library, Destrehan, LA
---