Those among us with a cool $100,000 to spare will soon have a new opportunity to safeguard a piece of rock and roll history.
Jim Morrison's Paris Journal, containing reflections and poems that the singer wrote in Paris just before his death in 1971, will be available to collectors at an auction in Beverly Hills in June. Valued at between $80,000 and $100,000, it previously belonged to the late collector Pamela Ashley.
Some other items up for auction include a handwritten copy of Morrison's poem "Ode to LA While Thinking of Brian Jones, Deceased," and a first edition of his poetry collection The New Creatures, printed in 1969 and signed by Morrison.
The American Night, a collection of Morrison's writing, describes the Paris Journal as "[consisting] of one angry, reflective and defiant poem." Here's a peek inside, courtesy of scans from Recordmecca: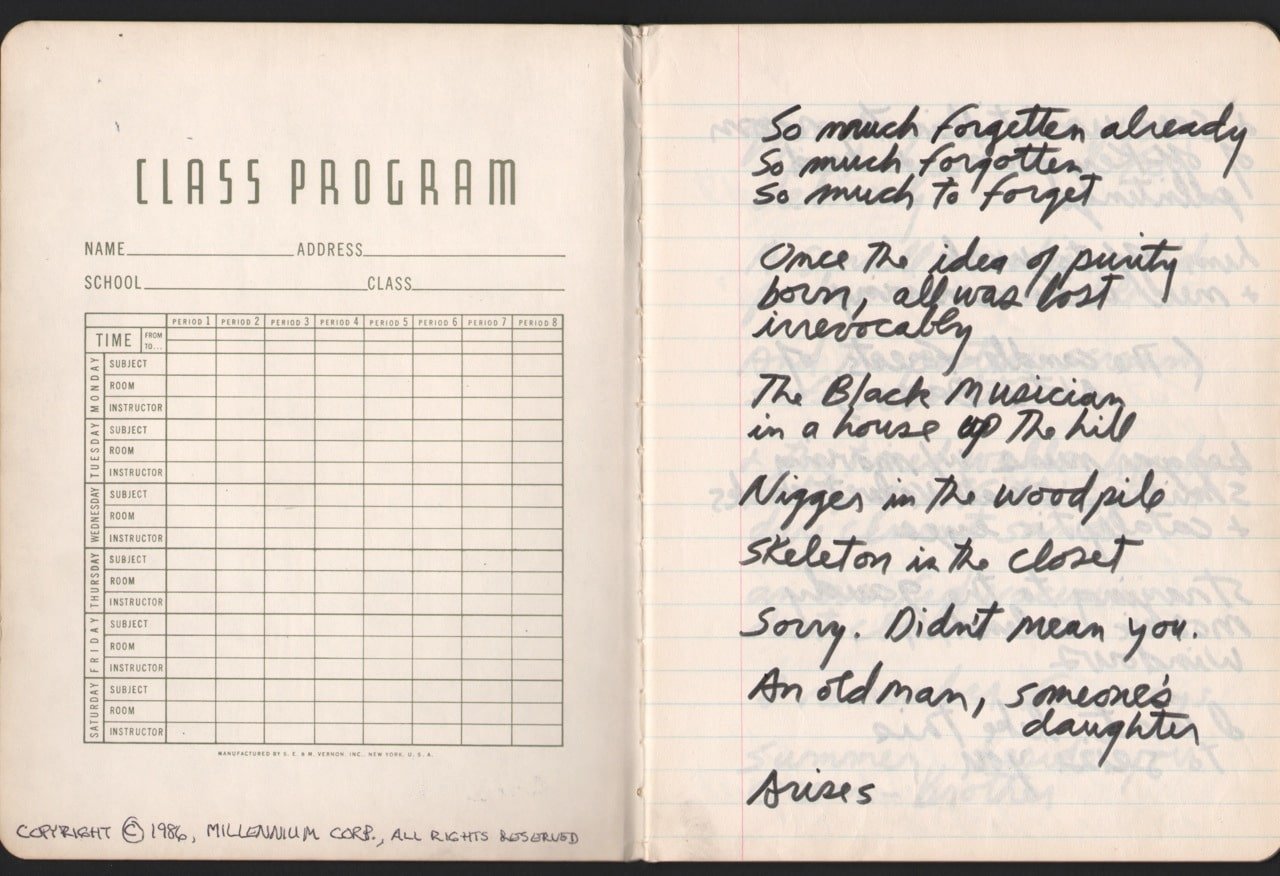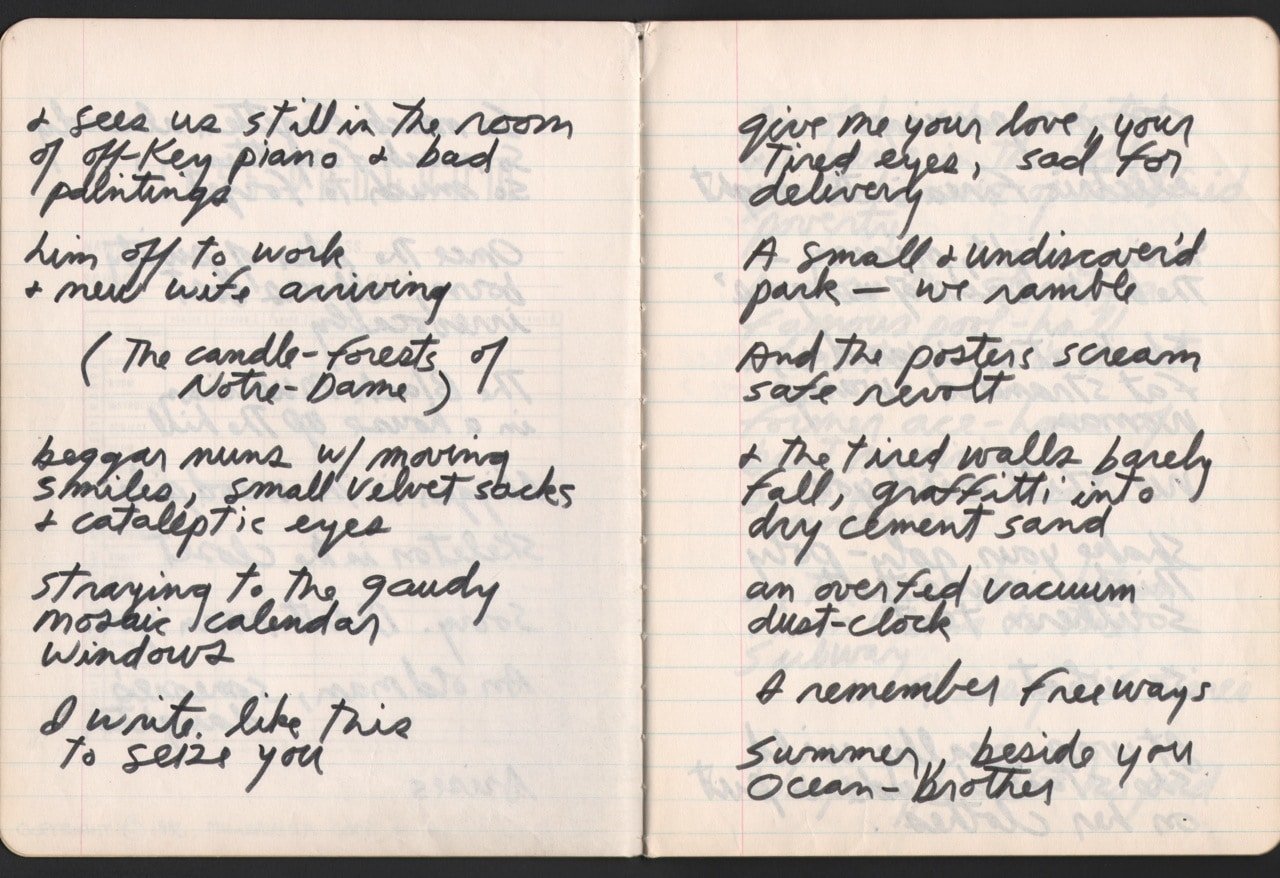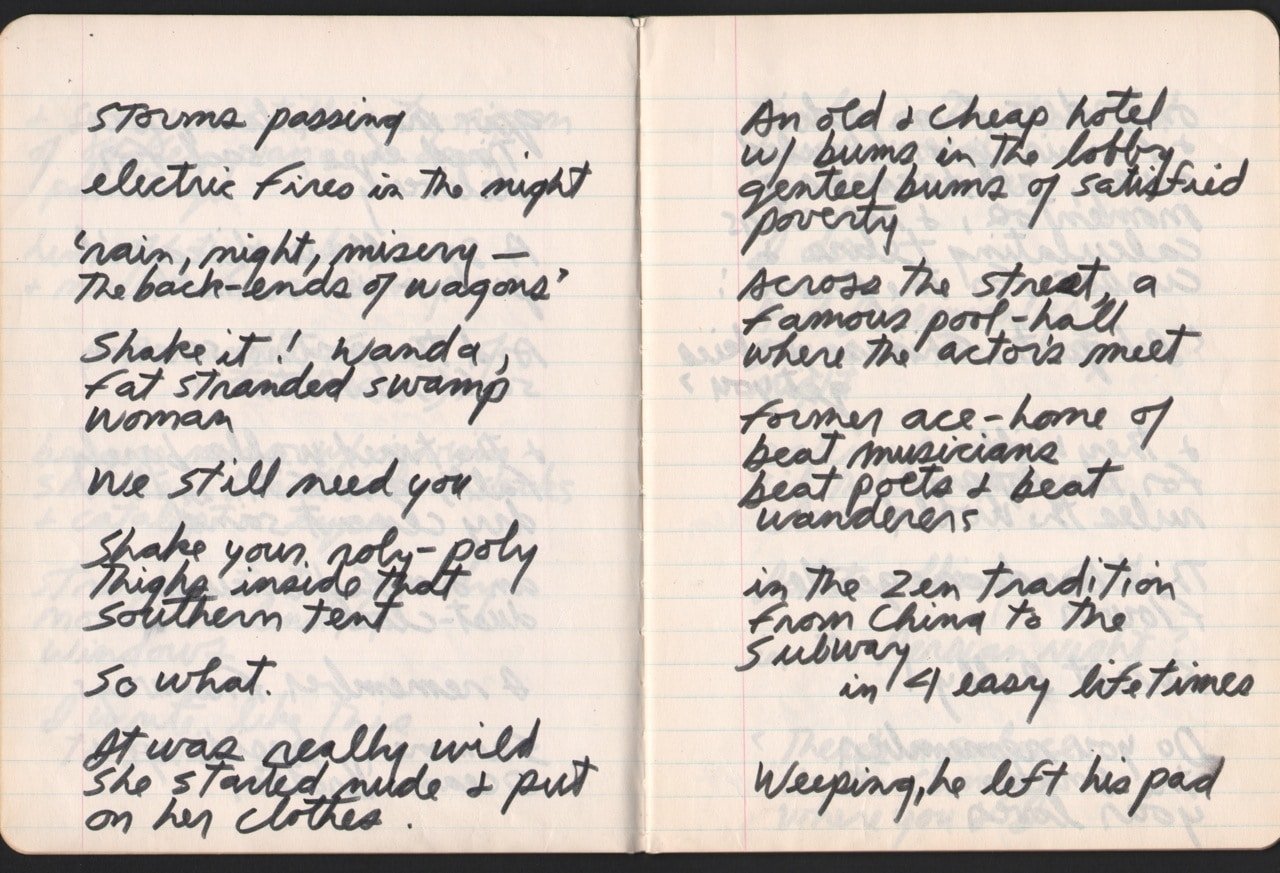 [h/t Fine Books & Collections]