Depending on who you are, this news that a doll museum will open in a formerly vacant library building is either kind of cool or will give you endless nightmares—that is, if you ever sleep again.
I'm in the second camp, and I don't like to suffer alone, so this is what our work Slack looks like now: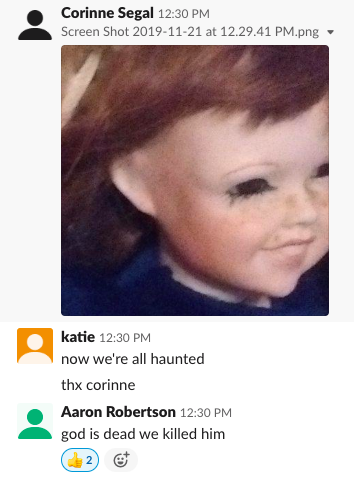 The American Doll and Toy Museum will open in Rock Island, Illinois, next year, where it will showcase the history of dolls and their roles in culture, in addition to providing the perfect setting for a murder-y first date! May your Thursdays be blessed, everyone.
[h/t WVIK]