9 Novels That Tap into the Myths of "Americana"
Susan Bernhard on Fiction That Examines the Wounds of Rural America
About a year ago, George Saunders sat down with Grammy-award winning Americana musician Jason Isbell to discuss art and artistry for GQ. They spoke about process and about poetry in songwriting and literature, about finding just the right word, the nugget of inspiration, and digging into the roots of story.
That conversation got me thinking about the connection between Americana music and literature. Sometimes referred to as alt-country or "roots music," Americana is grittier than traditional country music, more lyrical than rock with a style that might also incorporate folk, bluegrass, R&B, and the blues. The Americana Music Association says Americana music "lives in a world apart from the pure forms of the genres upon which it may draw." So if this is Americana music, what is Americana literature? Literature that comes from a more rural setting, with a deep heart, a connection to roots and nature, books about the oppressed struggling to overcome, about the ache and solace of memories.
My novel Winter Loon is about a boy abandoned by his father after his mother drowns in an icy Minnesota lake. In creating this list, I started seeing the characters in all of these novels as patches in some great quilt—the richness of color, the harmonies and contrasts, the textures of human experiences—and that's what makes this would-be literary genre so appealing for me. Here's a look at contemporary fiction that taps into Americana mythology and storytelling, that is unafraid to turn the body over and examine the underbelly for wounds and scars.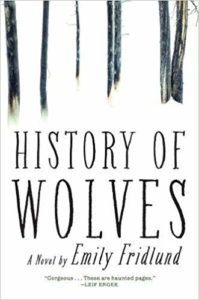 Emily Fridlund, History of Wolves
A coming-of-age story twisted sideways as 15-year-old Linda balances longing and belonging in the woods of northern Minnesota. Fridlund borrows cues from thrillers and even gothic horror, infusing the novel with religious fanaticism and dying hippie culture, as she makes the reader piece together what happened to a young boy in Linda's care a dozen years earlier. All the while she keeps the narrative grounded in gorgeous language that hews close to the unforgiving natural setting.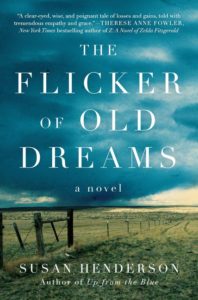 Susan Henderson, The Flicker of Old Dreams
Henderson explores the idea of the American Dream, how we pursue it, how we lose it, in this novel set in small town Montana. When a high school hero dies in a tragic farm accident, his brother disappears, only to return years later to a town dying and still dealing with the death of this boy. The narrator—a mortician daughter of a mortician, whose life has been about death from the moment of birth—lovingly breathes hope into this book of small gestures, of anguish and loneliness, about dying and grief, and the isolation of rural America.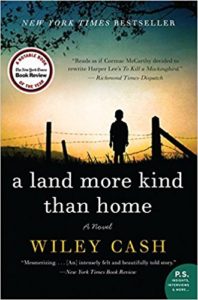 Wiley Cash, A Land More Kind Than Home
Cash's debut novel reads like a ballad—a story about love and religion gone wrong, about moral codes put to test in an Appalachian town. In the tradition of southern gothic noir, Cash writes in the distinct voices of three richly-drawn narrators—a young boy whose brother dies at the hands of a false prophet in a Pentecostal church, an old midwife who knows the town's buried secrets, and the Sheriff who investigates the child's death while carrying grief for his own dead son.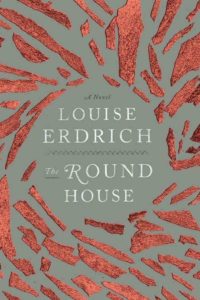 Louise Erdrich, The Round House
Part crime novel, part coming-of-age story set in 1988 North Dakota. Ojibwe narrator Joe Coutts looks back on when he was 13 years old and the allure of vigilante justice as he and his friends try to track down the man who raped his mother Geraldine near a sacred round house. Erdrich masterfully balances mythology and youthful bliss with the very real topics of tangled reservation justice and a long history of attacks on and murder of Native women that continues today.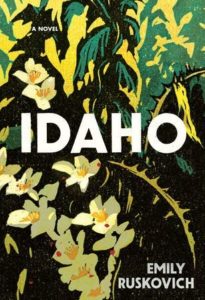 Emily Ruskovich, Idaho
What starts as a murder mystery—not a whodunit but a why—quickly settles into a different kind of meditation, on the nature of violence and despair, on guilt and redemption as a woman who killed her child builds something of a life in prison and her husband tries to move on in a world where he's lost all he holds dear. With devastating prose, Ruskovich crafts damaged people doing their level best which is sometimes barely good enough. I so admired that Ruskovich left questions unanswered as she explored memories held and lost. It was all aftermath.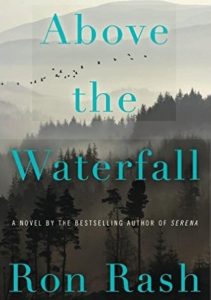 Ron Rash, Above the Waterfall
The spine of the novel is a culture clash story of big money, fenced-off access, and rural meth epidemic that is now a familiar part of the American landscape. Rash's delivery—alternating between the voice of small-town sheriff Les and his friend and one-time lover Becky who is a park ranger—left me breathless. Both Becky and Les fight demons from the past. Becky's battle is waged in stunning interiority with the poetry of Gerard Manley Hopkins and the cave paintings of Lascaux as a backdrop while Les struggles to make right decisions that fall barely on the side of law and order.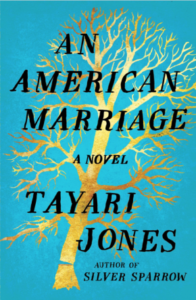 Tayari Jones, An American Marriage
Celestial and Roy are up-and-comers, a newlywed couple pursuing the American Dream. When Roy is wrongfully accused and sent to prison, Jones could have made An American Marriage into a Loretta Lynn stand-by-your-man song. Instead, she goes in a different direction, giving her character Celestial agency outside norms and expectations. This is a novel about the dissolution of a relationship, told primarily through Celestial's narration and the "love letters" Roy writes her from prison, themselves a throwback to when couples were separated by war, though Roy's incarceration is a different kind of war we still fight.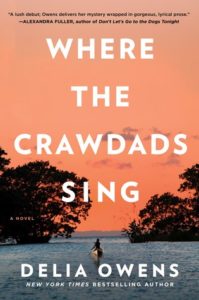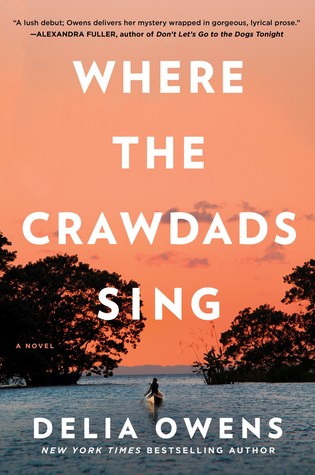 Delia Owens, Where The Crawdads Sing
Part romance, part meditation on nature, part coming-of-age in the impoverished South, Where The Crawdads Sing is the story of wild child Kya Clark—dubbed "Marsh Girl" because of her solitary existence in the low-country coastal marshes—who stands accused of killing a local golden boy. This lush novel practically breathes and the marsh itself becomes a character in Owens' deft hands.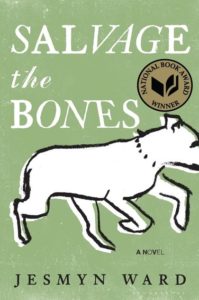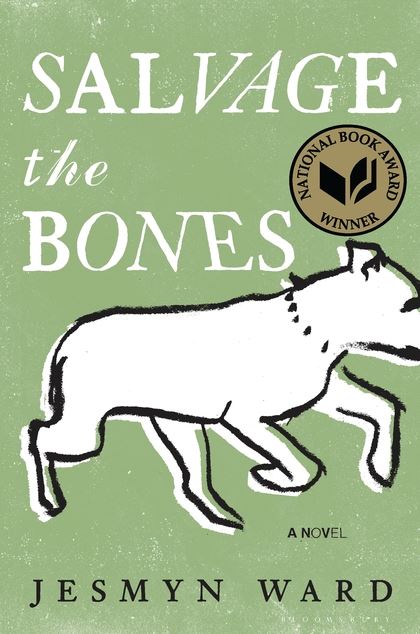 Jesmyn Ward, Salvage the Bones
The reality of extreme poverty plays a central role in this unflinching story of a Black family in Mississippi leading up to Hurricane Katrina and what's left of the family in the wake of the storm. Lyrical and harsh, seeped in the Greek mythology that 15-year-old narrator Esch devours, Salvage the Bones explores the meaning of survival against both man and the forces of nature with earthy beauty and the urgency of impending doom.
---