9 Must-Read Thrillers Written by Women
Fiona Barton, Tana French, Lisa Unger, and More
Can women write thrillers? This might seem like a woefully outdated question, but I still actually hear it from readers (spoiler alert: most of those readers are men). A better question might be "Can thriller authors write believable female characters?" But I digress.
The answer to the first question is that women can and do write thrillers, and these days, many of their books are among the finest published. Let's not forget the brilliance of what came before: Patricia Highsmith, Shirley Jackson, and even Agatha Christie (And Then There Were None is a thriller of the first order). Women write thrillers, and this list in honor of Lisa Unger's newly released Ink and Bone proves it.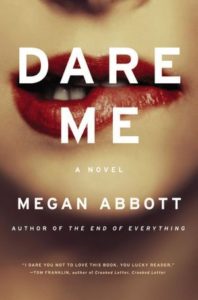 Megan Abbott, Dare Me
Most of us have never experienced climbing to the apex of a cheerleading pyramid, then turning a full somersault in midair before being… oops! There's a good reason most of us haven't experienced that, yet somehow in Dare Me Megan Abbott not only makes us feel that we have—she uses the props of teenaged girlhood to create an atmosphere of villainy and razor-sharp tension. You'll never look at sports bras or body spritz or ponytail holders the same way again.
Fiona Barton, The Widow
Suppose a thriller opens with the killer identified: How do you maintain tension? Veteran journalist Barton proves that you can in her 2015 novel that's all about motive. A little girl was abducted from her front yard, and a male neighbor has served his sentence for taking her—but it's after he comes home from prison that pressure from the press and the girl's mother combine to let all of the truth come out at long last.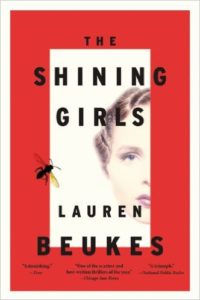 Lauren Beukes, The Shining Girls
Am I cheating because this novel is first-rate dystopian science-fiction as well as a topnotch thriller? I say if a writer can pull off a book that transcends genre, then no. Beukes's sophomore effort is summa cum laude terrific, the tale of a serial killer from the past whose victims live in a future they were never meant to have. Why Beukes isn't more widely known and read must be due to the fact that her gorgeous writing demands readers sit up, pay attention, and consider alternatives.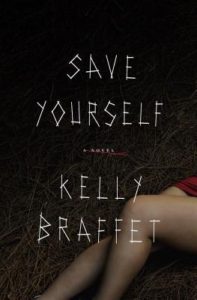 Kelly Braffet, Save Yourself
Set amid the miseries of Pittsburgh, Braffet's breakthrough novel follows two plots on a collision course; the fact that she makes her desperately unhappy lower-class characters and their many bad choices both vibrant and compelling has much to do with her restrained prose and unerring eye. Readers will feel they've been dropped into a nightmare, one that's their own and not someone else's. It's a scary ride but once you start there's absolutely no way to get off.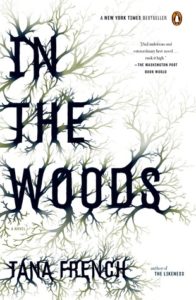 Tana French, In the Woods
Fans of Tana French—and you do become a fan, regardless of which book you start with—may have other favorites, but for me, In the Woods remains the chilling volume I recall whenever the author's name comes up. A perfectly balanced combination of procedural, thriller, and literary fiction, the novel also manages to capture an Ireland on the edge of change, when the so-called "Celtic Tiger" economic boom flattened and people had to contend with lower salaries and fewer resources.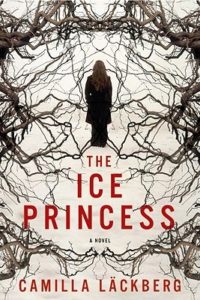 Camilla Läckberg, The Ice Princess
The first in Läckberg's now-popular series, The Ice Princess is a worthy addition to the "Scandi-crime" genre simply due to its fine writing and smart plotting. What takes it up a notch, for me, is the focus on a woman investigating crimes—Erica Falck—and the examination Läckberg begins of what it means to be a woman asking questions about her society and about every phase of her life. That's not a spoiler; you'll have to get started on the books yourself to tease out what I mean.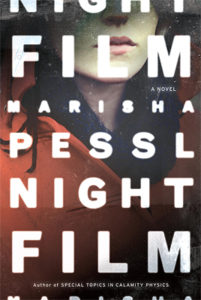 Marisha Pessl, Night Film
The fine coming-of-age Special Topics in Calamity Physics heralded a bold new voice in fiction—but no one could have predicted that Marisha Pessl's next novel would be a thriller, let alone a thriller told using all sorts of media elements, from alumni-magazine articles to film stills to diary pages. The story of a dead young woman and her reclusive cult-film director father, Night Film defies easy categorization—and perhaps easy reading, too. But it's worth it.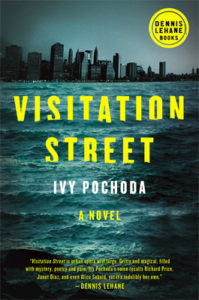 Ivy Pochoda, Visitation Street
The first book in Dennis Lehane's imprint for Ecco, Visitation Street is billed as a mystery—but debut novelist Pochoda ratchets the tension so high in her Brooklyn-based plot that calling it a thriller isn't far off the mark. When two white girls from Red Hook's blue-collar streets take a raft out on the Hudson and only one returns, fellow residents of all races, creeds, colors, and classes will have to contend with what happened and why it all connects back to a shack known as "Bones Manor."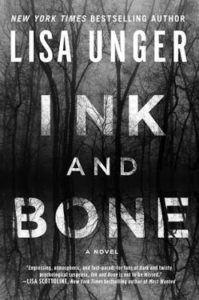 Lisa Unger, Ink and Bone
I wrote an entire paragraph about Ink and Bone, then realized I hadn't mentioned something: A couple of her characters have psychic powers. The reason I had managed to write without mentioning it is why I must mention it. Unger is one of the few writers I've seen who manage to incorporate psychic phenomena so smoothly and realistically that the story isn't smothered by "woo woo" details. Another terrific novel from one of today's best thriller writers, period.
---