8 Paranormal Books You Need to Read
Craig Davidson on Victor LaValle, Octavia Butler, Sara Gran, Muriel Spark, and More
Uncanny.
Not quite right.
Just plain weird.
You'll hear such words and phrases applied to works of paranormal literature, and for good reason. At their best, novels and stories of this sort send that delightful, disconcerting tingle down your backbone. Perhaps a sense that the author once happened upon an extrasensory doorway, and—having stepped through it for awhile—has come back with a fresh sense of how our world works. . .or how certain powers external to our world, housed in other dimensions or realms of sensation, affect the contours of our own reality.
The characters in books of this ilk are often overly curious or power-hungry or just plain unlucky; they tend to find themselves at that nexus where our world touches other worlds, getting a glimpse (or more than just a glimpse) of the creatures or presences who inhabit them.
So forthwith, please find an octet of paranormal literature books which are all but guaranteed to make you question the bounds of human perception, taking you on journeys beyond the safe fires of humankind.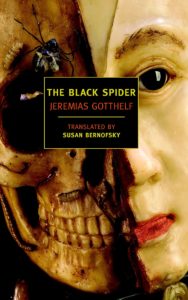 Jeremias Gotthelf, The Black Spider
A short, fairly nasty little folktale where the Green Man (let's just call him what he is: the devil) makes a pact with a village. In the way of such things, the villagers renege on their pact and the Green Man takes his revenge in the form of the titular creature. Some may find the Catholic guilt overtones a little much, but it's a product of its time.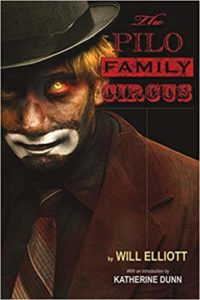 Will Elliott, The Pilo Family Circus
You want something a little odd, a bit twisty, a shade darker? Elliott'll get you sorted out good. Our intrepid narrator ingests some beads he found inside a velvet sack, which was tossed behind the bushes by a trio of sinister clowns … why? His transformation—both mentally and physically—drives the plot of this strange and spooky book.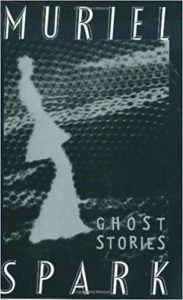 Muriel Spark, Ghost Stories
A short and startling book of atmospheric short stories having to do with, you guessed it, ghosts. Fans of The Twilight Zone and Alfred Hitchcock Presents will be delighted by these incredibly well-told spine-tinglers.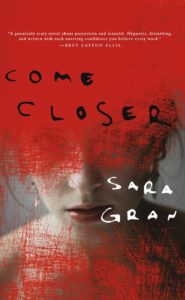 Sara Gran, Come Closer
A startling number of writers have told me that this is either the best, or one of the best books they've ever read. It's short (come to think of it, that's a common feature of many books on this list), exquisitely written, and downright freaky. If demonic possession scares you witless, you may want to avoid this one—or purchase it immediately, if you enjoy being scared thusly.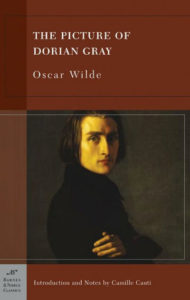 Oscar Wilde, The Picture of Dorian Gray
It's a classic for a reason. Everyone knows the basic of the plot; it's such a versatile idea that it's been done and redone in a thousand ways, subtle variants on the theme. But Wilde's style is inimitable, and his character, preening ole Dorian, would fit right in with today's Instagrammers and YouTubers.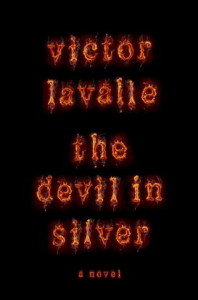 Victor LaValle, The Devil in Silver
LaValle's The Changeling and The Ballad of Black Tom are excellent, but his third novel hits all the right notes. Shades of One Flew Over the Cuckoo's Nest, with the patients at a mental hospital battling the uncaring staff and a monster (of sorts) roaming the halls.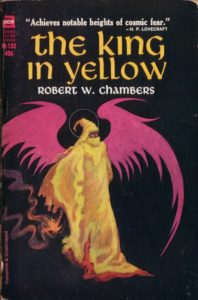 Robert W. Chambers, The King in Yellow
Another classic. Uncanny is the best word that applies to this one. It's the sort of book that, after you read it, you'll see how massive its influence has been—many modern-day books of horror of speculative fiction borrow some of the themes that Chambers introduced.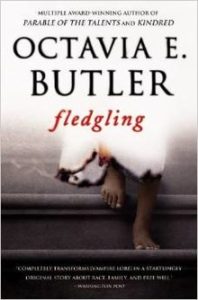 Octavia Butler, Fledgling
Butler is a master, and Fledgling was her first novel after a seven-year hiatus. She came back with a bang. On the surface this is a vampire novel. . .but Butler uses the hoary myth of the bloodsucker to comment on race, belonging, and otherness.
____________________________________________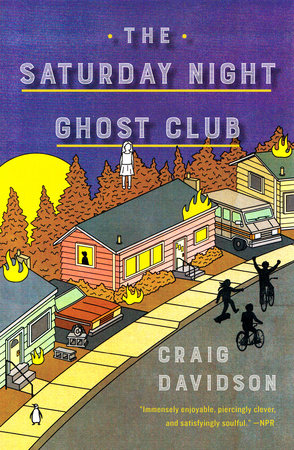 Craig Davidson's The Saturday Night Ghost Club is out now from Penguin Books.
---