8 Novels for the Literate Oenophile
Jay McInerney Recommends Some Prose to Pair with Your Wine
Wine has permeated western literature since the time of Homer. The Greek symposium was inevitably lubricated with wine, and Socrates was clearly a fierce devotee of Bacchus, if not a lush. Socrates crabby disciple Plato was a neo-prohibitionist, but the Greek and Roman poets and playwrights penned innumerable paens to the stimulating and salutary properties of wine, as did their literary successors from Shakespeare and Keats to Baudelaire and Verlaine. Writers like Hemingway and Waugh and Lawrence Durrell—adolescent crushes of mine—created an indelible link in my own mind between wine and literature. Perhaps it's just a coincidence that I wrote my first novel while working as a clerk at a wine and liquor store—and got the phone call with news of the acceptance of that novel while I was working behind the counter. That novel was much more concerned with illicit substances than with the pleasures of the grape, unlike my latest novel, Bright Precious Days, in which quite a few bottles of wine are uncorked. For those who wish to combine the appreciation of literature and wine I recommend dipping into the following—ideally with a glass of Condrieu or Meursault in hand.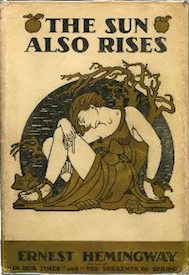 Ernest Hemingway, The Sun Also Rises
Everyone in the book is drinking wine all the time, and they're all young and jaded and good looking. Granted, a lot of the wine is plonk, served from wineskins, but it has fairly complex hints of nihilism, sexual yearning and post-adolescent angst. From the moment I first encountered this book I wanted to write like Hemingway and drink like Jake Barnes, who at one point downs a bottle of Chateau Margaux all by himself. Hemingway explained his attitude toward wine in A Moveable Feast:
In Europe then we thought of wine as something healthy and normal as food and also a great giver of happiness and well-being and delight. Drinking wine was not a snobbism nor a sign of sophistication nor a cult; it was as natural as eating and to me as necessary.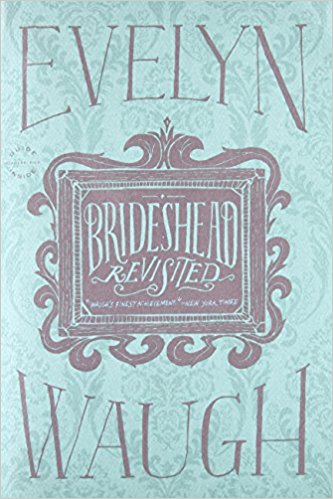 Evelyn Waugh, Brideshead Revisited  
There are many reasons to love this uncharacteristically romantic novel by Waugh, including the delirious wine commentary of its protagonists Charles Ryder and Sebastian Flyte who spend an idyllic summer trying to drain the wine cellar at Sebastian's ancestral castle and inventing ways to describe it.
"It's a little shy wine like a gazelle."
"Like a leprechaun."
"and this is a wise old wine."
"A prophet in a cave."
"And this is a necklace of pearls on a white neck."
"Like a white swan."
And more ominously, there is this exchange:
"Ought we to be drunk every night," Sebastian asked one morning. "Yes, I think so."
"I think so too."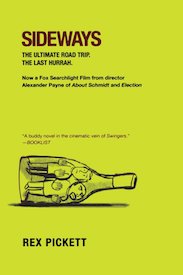 Rex Pickett, Sideways  
Road trip! Famously translated to the screen by Alexander Payne, Sideways deserves to be read and relished. Dour Miles and priapic Jack are the Sal Paradise and Dean Moriarty of this contemporary picaresque which is by turns hilarious, poignant, and intoxicating.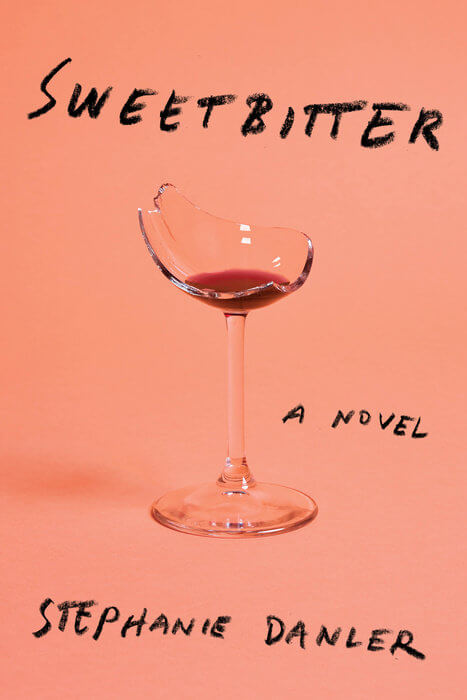 Stephanie Danler, Sweetbitter
This vivid coming of age novel, a behind-the-scenes portrait of the New York restaurant world, has some seriously sensuous writing about food and wine.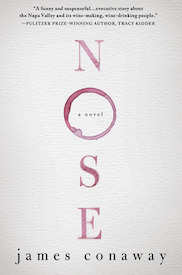 James Conaway, Nose  
A Napa Valley satire featuring a mystery bottle of Cabernet Sauvignon and a pompous, corpulent wine critic who might be mistaken for a famous American critic, except that here he's very British.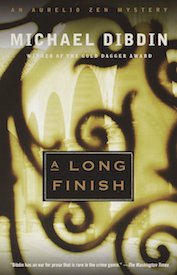 Michael Dibden, A Long Finish  
Dibden was an English novelist who took up residence in Italy and wrote a series of literate mysteries, starring a wine-loving detective named Aurelio Zen, including A Long Finish, set in Piedmont, the home of truffles, Barolo and Barbaresco.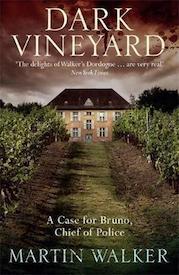 Martin Walker, The Dark Vineyard
This is one of a series of highly entertaining novels set in the Dordogne, featuring a food- and wine-loving policeman named Bruno. In this one, a big American wine company tries to take over a small town in the Dordogne and one of the characters dies in a fermentation vat.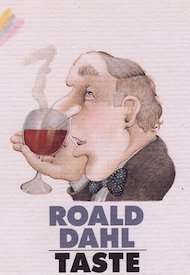 Roahl Dahl, "Taste"  
This short story is quite possibly the definitive comment on the practice of blind-tasting—as creepy and suspenseful as anything he ever wrote. Dahl skewers some of the pretensions of wine connoisseurship even as he ratchets up the stakes of a battle of wits between two alleged connoisseurs.
---