8 Highly Unusual Writing Residencies
All Clearly Better than Being on Display at the Mall of America
This year, the Mall of America turns 25—and in order to celebrate itself (I suppose), the monument to American consumerist enterprise is holding a contest for a Writer-in-Residence, who will "spend five days deeply immersed in the Mall atmosphere while writing on-the-fly impressions in their own words," as well as doubling as a tourist attraction, sitting at their desk for at least four hours a day, with their work "displayed in almost-real time on a large monitor at the workspace." Work that the Mall will then own, of course. Honestly? This is so weird that someone should actually do it. After all, just because they'll own whatever you write during the five days you're trapped there, doesn't mean the experience won't turn into a dope novel later. But in case you don't want to write at a desk in front of tourists, here are a few other highly unusual, but definitely less frightening writers' residencies to consider applying for (or at least, in the case of bygone programs, pine over).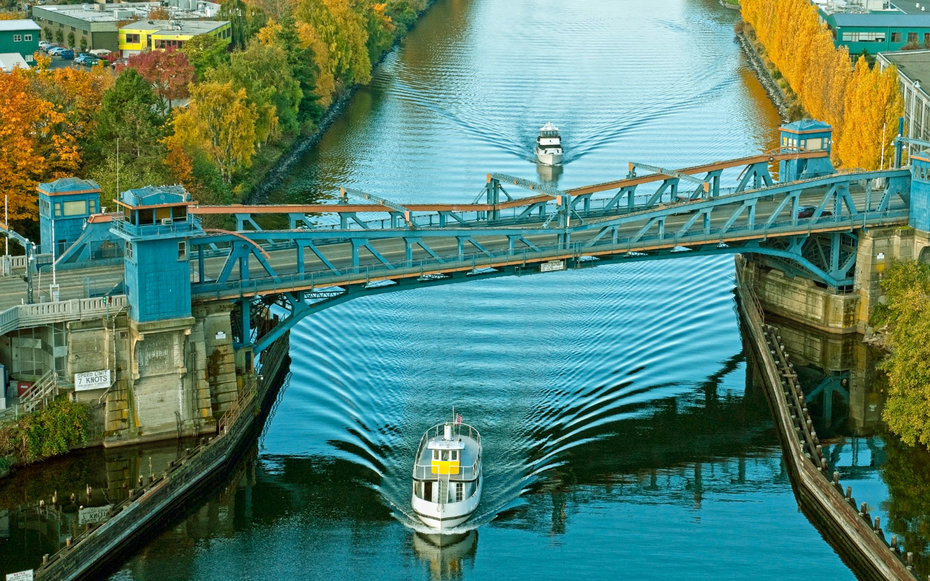 Fremont Bridge Residency
In 2016, the city of Seattle invited poets and essayists to apply to write in the Fremont Bridge. Yes, in the bridge—or more precisely, in a studio in the bridge's northwest control tower. I think it's clear that the hardest thing about this residency would be resisting all the obvious metaphors.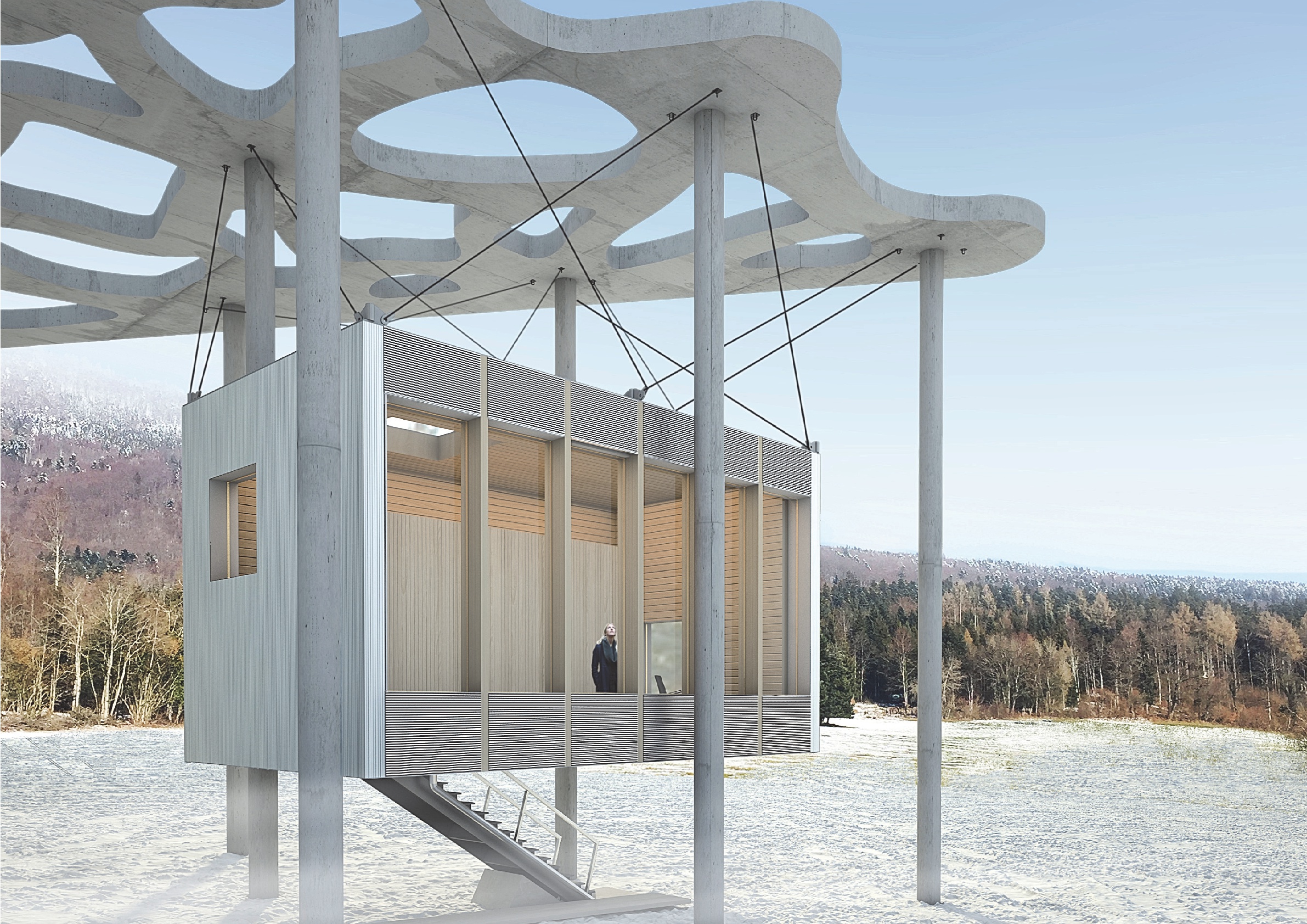 Jan Michalski Foundation Residency
Need clean lines and a futuristic mindset in order to finish your literary project? Now you can live in one of seven hyper-modern treehouses, each designed by a different international architecture firm, overlooking Lake Geneva and the Alps. There's also an eighth treehouse that serves as kitchen and common area. Residents can stay for two weeks or up to six months, depending on their project, and the foundation pays 1,200 Swiss Francs a month, which is about what I'd guess it would normally cost a night to stay in a place like this.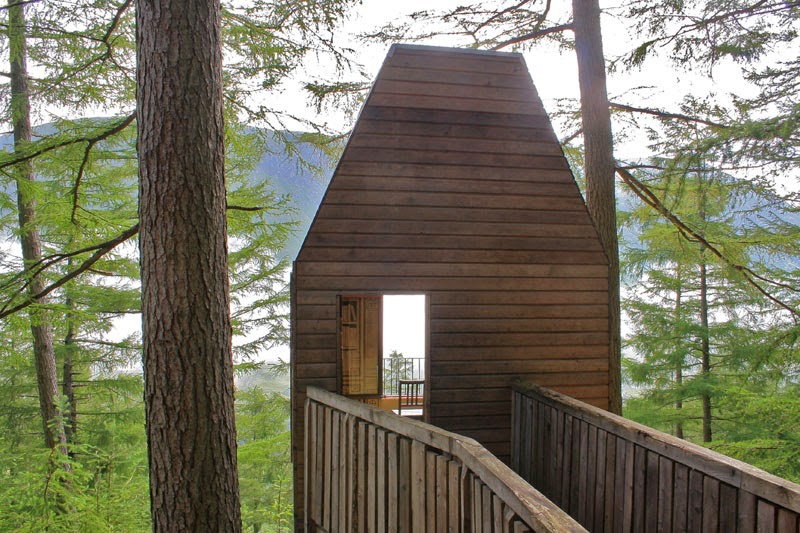 Speaking of treehouses, here's one that looks a bit more like what you put together in the woods behind your house—although still a lot better. Outlandia is a completely off-grid workspace, up a mountain in Glen Nevis, Lochaber, Scotland, open to creatives of all types—though they are seeking residents with "experimental, radical approaches to a challenging natural and working environment" and "proposals that engage with the tensions around nature, industry, tourism and heritage."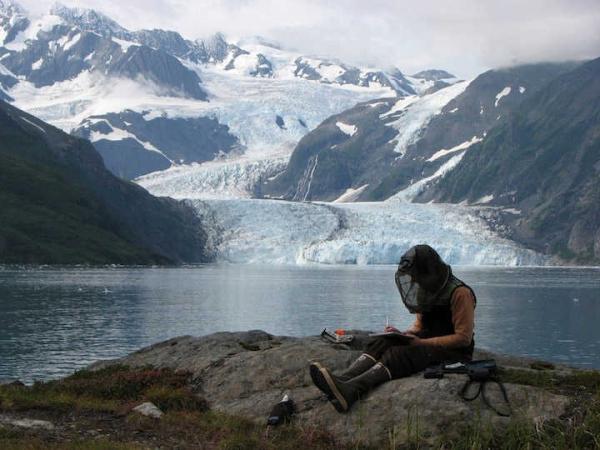 Voices of the Wilderness Residency
Lots of National Parks have writing residencies, but this Alaskan wilderness retreat is a little different. Instead of just being sequestered in a cabin in the woods, "residents are paired with a wilderness ranger, with whom they explore the national forests, parks, or refuges, while assisting with research, fieldwork, and other light ranger duties." In case you're a writer who has always secretly wanted to be a park ranger in the wildest, weirdest state.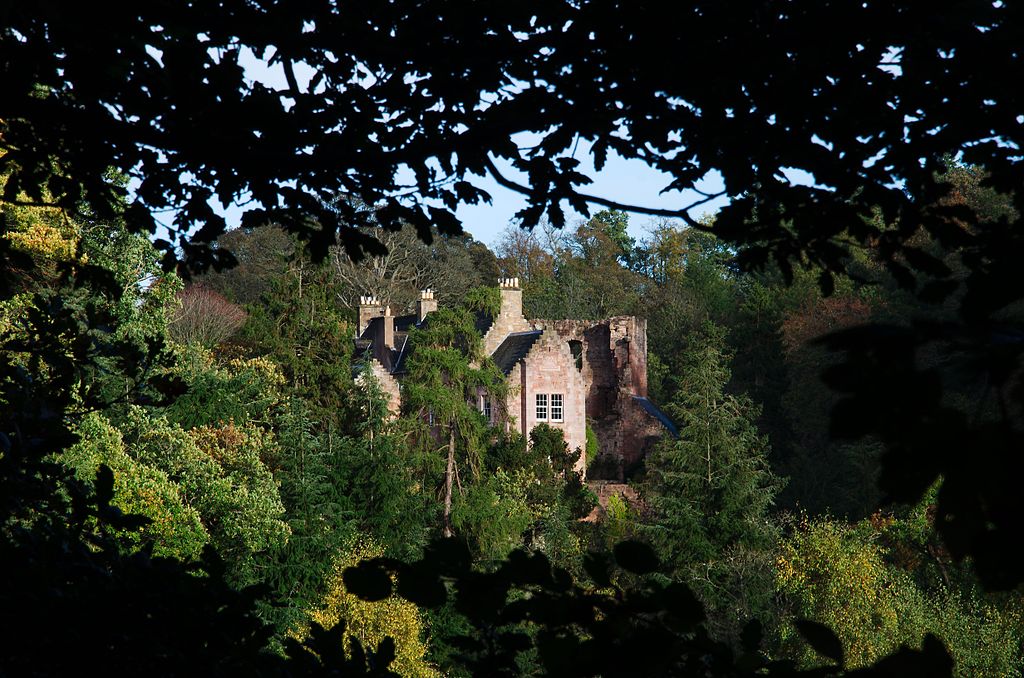 Hawthornden Castle
If your dream is to lock yourself away in a distant castle and write that novel about a girl locked away in a distant castle, writing that novel about, ahem, okay, anyway, this is the residency for you. But honestly, the strangest thing about it isn't that you get to live in a 17th-century Scottish castle once inhabited by the poet William Drummond—it's that you can't apply, or even get information about applying, online. You have to send away for a packet. How charming. Also charming, of course, is the silence, the solitude, and, as Pauls Toutonghi put it, "the lasting magic of William Drummond, the thing worth celebrating. The poet's sanctuary—the physical embodiment of the poetry, itself—turned out to be as much a part of his life's work as anything else. His legacy was manifold. Though time could 'close the thousand mouths of fame,' the castle would endure—unbreachable even by celebrity—its pale pink limestone walls standing as sanctuary above the meandering currents of the Esk." Oh and by the way, here's another residency in a castle—this one's in Poland.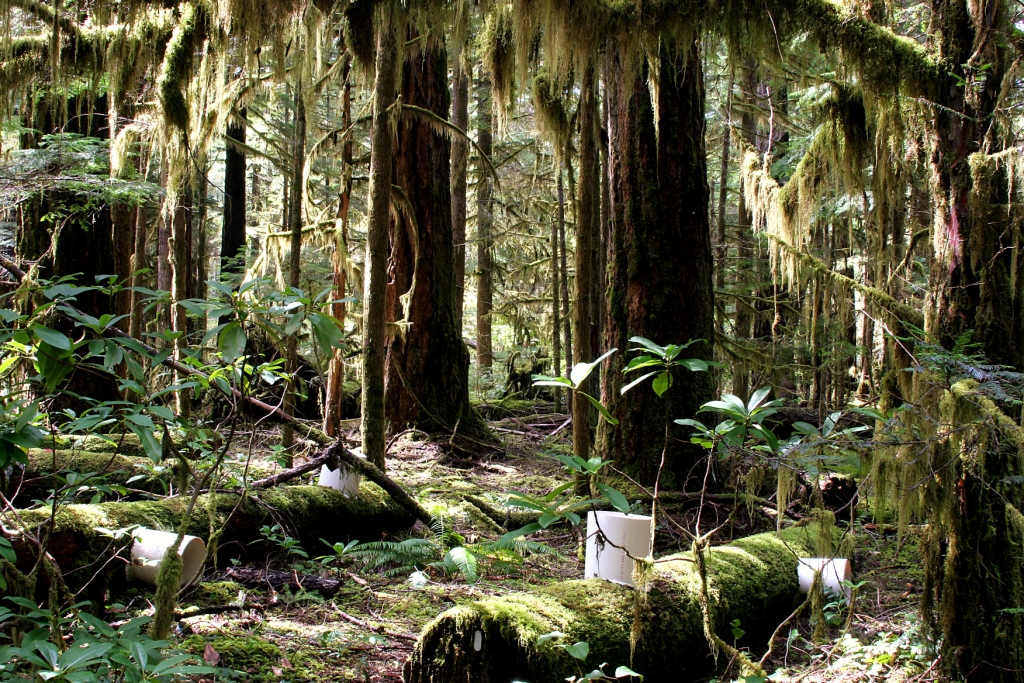 Andrews Forest Writers Residency
If your writing has a strong relationship to the natural world, you might consider immersing yourself in an ancient forest for a couple of weeks. As part of Oregon State's Long-Term Ecological Reflections program, which seeks to create a two-hundred year record (2003-2203) of humanity's interactions and experiences with the forest, writers can live at the H.J. Andrews Experimental Forest in Oregon, wander the woods, interact with the scientists, and, of course, write.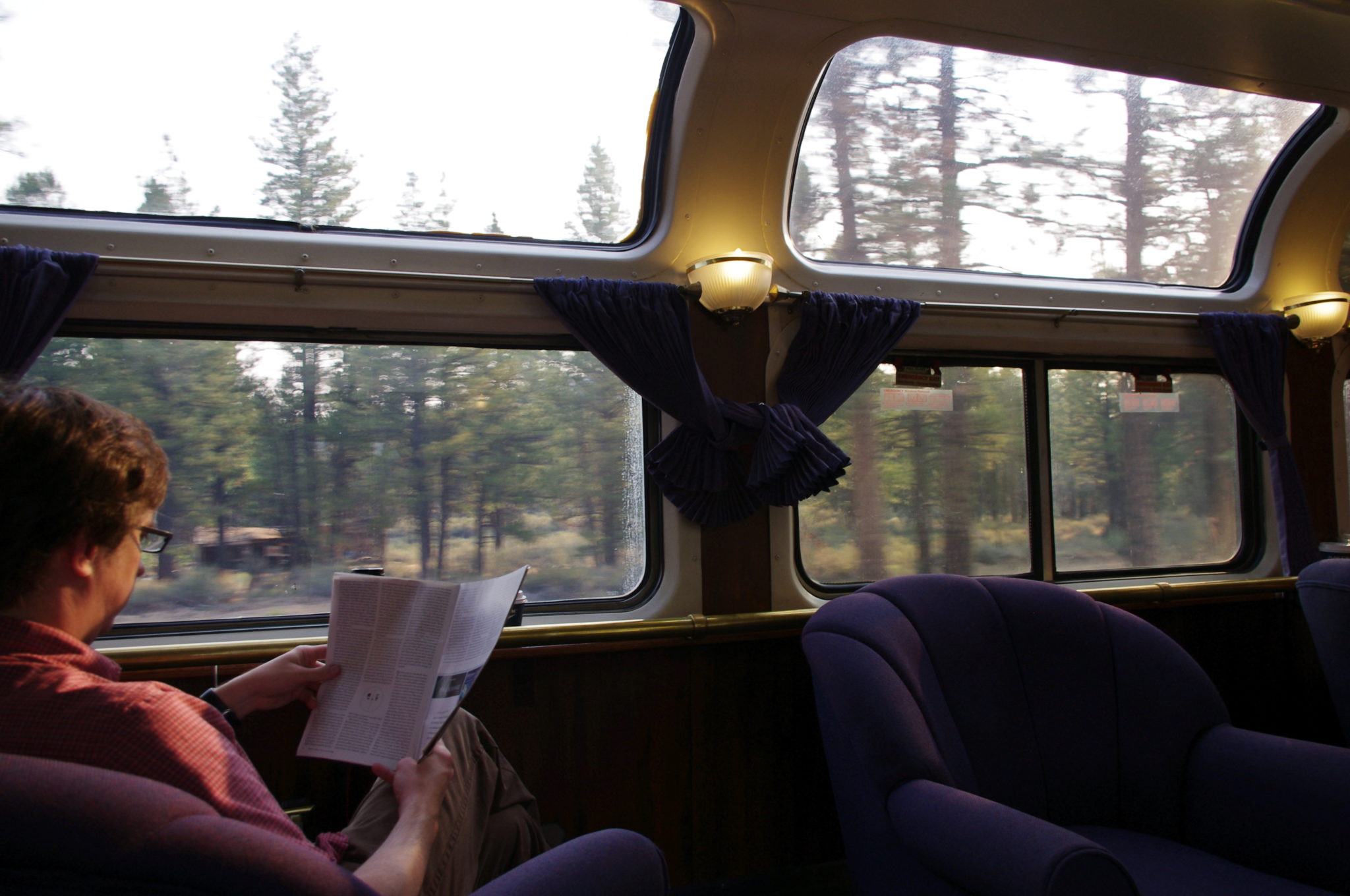 Amtrak Residency
Famously, the Amtrak Residency was born when Alexander Chee tweeted that he wished there was one. Though it got a medium amount of flak over the fine print, the residency was still a good idea—writing on the train for hundreds of miles! Romance is not dead! Scenery, etc. Delicious, delicious train food. Anyway, the residency has been put on hold for the moment. Maybe someone should tweet at them?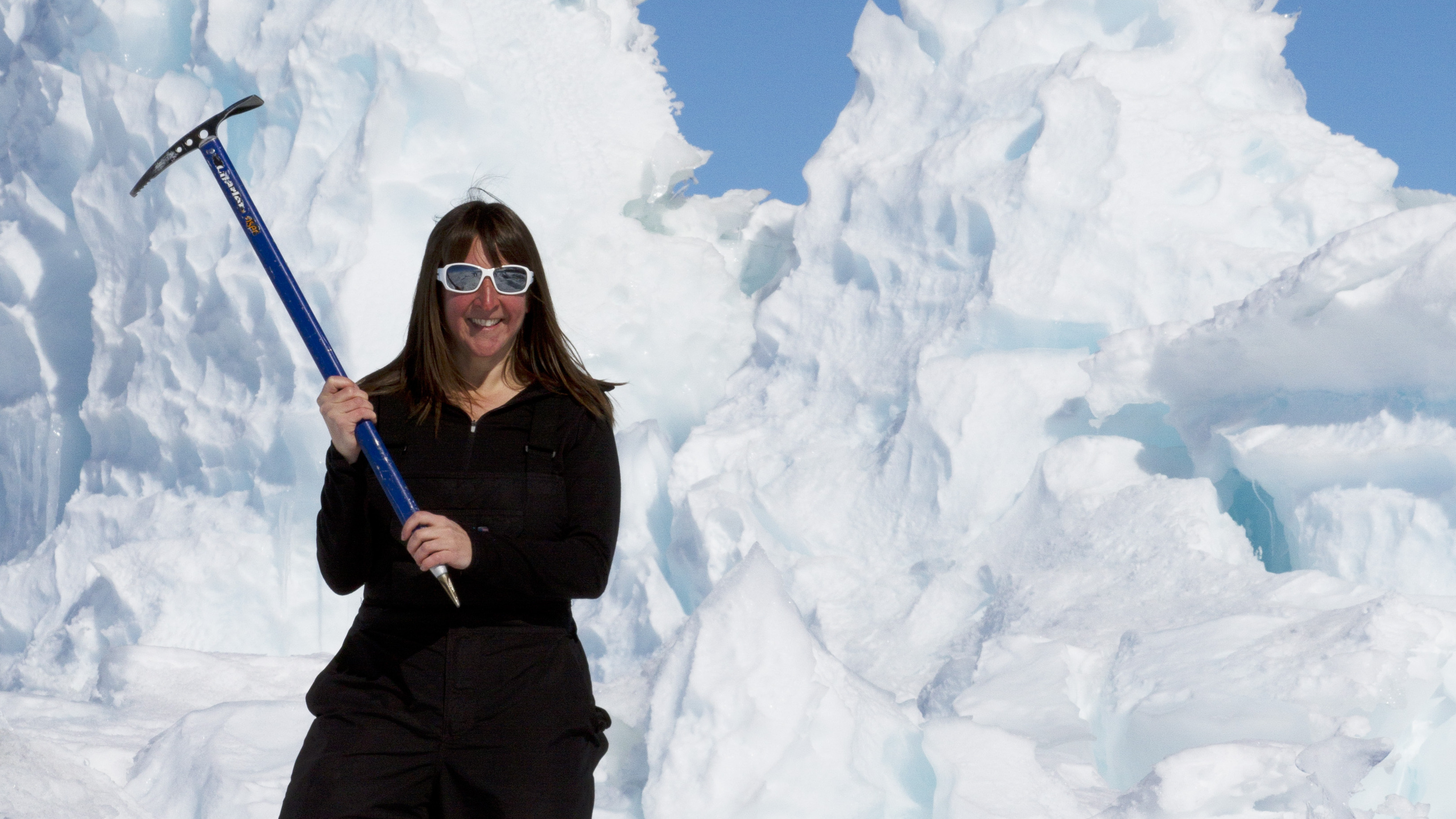 Antarctic Artists & Writers Program
You know what's unusual? Antarctica. The National Science Foundation's Antarctic Artists and Writers Program sends writers and artists to the frozen tundra—a place few people ever have access to. The program is "specifically designed to increase the public's understanding and appreciation of the Antarctic and human endeavors on the southernmost continent." I think this would either be deeply inspiring or drive you completely mad.
---