8 Australian Writers You Should Know
Books From Down Under, From Patrick White to Abigail Ulman
According to a survey undertaken by the Australia Council for the Arts, over half the population of Australia reads at least one work of fiction each year, and those who read novels typically do so at least once a week. Still, with a geographically isolated population less than one-tenth the size of America's, Australian writers thirst for—and deserve—a wider overseas readership. They produce an absorbing array of original novels, short stories and memoirs worthy of our attention.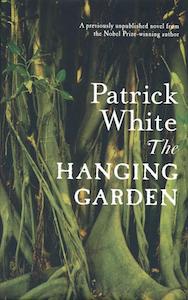 Patrick White, The Hanging Garden

Even Patrick White, the most revered figure in modern Australian literature and the first and only Australian winner of the Nobel Prize, is largely unknown to Americans, although some of his titles may have a familiar ring: Voss, The Twyborn Affair and The Solid Mandala.
After White's death in 1990, an unfinished manuscript called The Hanging Garden was discovered in his desk drawer. In 2012, his agent finally allowed a verbatim transcription to be published in honor of the 100th anniversary of White's birth. The narrative opens on the cusp of the Second World War. A young expatriate from Greece is delivered to a tumble-down house in a Sydney suburb by her mother. A boy, escaping the London Blitz that killed his mother, has been billeted in the same house. These two derailed lives coalesce in a sultry and halting awkwardness. White's sensitivities to the vagaries of displacement are ever-present, and his descriptions of the brink of adolescence are dreamy and fertile as the garden in which his story unfolds. The novel emerges startlingly refined in its unedited rawness, unfinished but nonetheless fulfilling.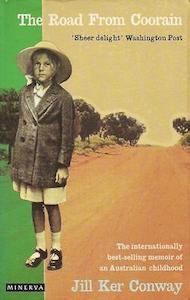 Jill Ker Conway, The Road from Coorain

Set in outback New South Wales, Jill Ker Conway's unforgettable memoir The Road From Coorain explores her childhood on her family's sheep farm and the upheavals she endured, including nearly a decade of drought and her father's suicide. It provides an essential narrative of growing up in rural Australia, illuminating the quiet cruelties created by the harshness of the elements and depicting a family's resignation towards (and dutiful acceptance of) fate—a kind of cynical stoicism that is recognizably Australian. When Ker Conway is eventually accepted to Harvard, she experiences an unsettling mix of guilt and complicity, as well as a measure of freedom—her departure proves to be both exile and escape. Ker Conway eventually became Smith College's first female president and wrote two further memoirs.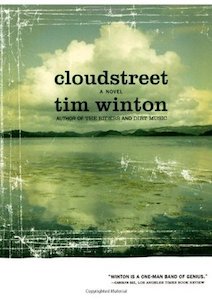 Tim Winton, Cloudstreet

When talking about favorite Australian novels, another tumble-down house comes to mind—the "Cloudstreet" of Tim Winton's wonderful epic of the same name. It tells the saga of two rural families who flee to the city, escaping their separate catastrophes, and wash up together in Cloudstreet, a "great, breathing, shuddering" house in the suburbs of Perth. There, they reinvent themselves from scratch. Cloudstreet is a touching, funny, sprawling and memorable novel. A celebration of a rough and resilient people, it won both the Miles Franklin and NBC Awards in Australia.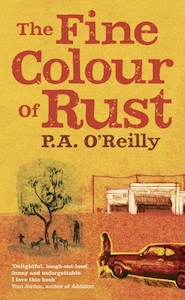 Paddy O'Reilly, The Fine Colour of Rust

Paddy O'Reilly's The Fine Colour of Rust is heart-breaking and wryly funny. Set on the edge of struggling town, it explores friendship, motherhood, love, and the importance of fighting for what's important. The narrator Loretta's acerbic wit belies a deep caring for the dusty town in which she finds herself. She never imagined she'd be stuck with two kids in Gunapan, that she'd have to campaign to save the primary school, or that her closest friend would end up being the old junk man. With no money or influence—or a fully functioning car—she takes on the government to hold on to the scrappy edge of the world that's become her home. O'Reilley's prose is, in turns, as down-to-earth and workaday as the setting, but it transcends the dust and hardship with unexpected beauty and humor.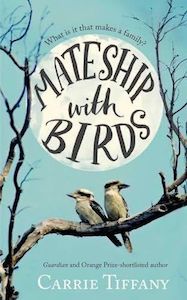 Carrie Tiffany, Mateship with Birds

Carrie Tiffany's Mateship with Birds is also set in rural Australia—this time, in the 1950s in a town in northern Victoria called Cohuna. Betty works as a nurse in a retirement home and lives with her two kids on a property not far from the town, next door to a dairy farmer named Harry whose wife has run off with a man from the bird fanciers' club. Tiffany explores lives brimming with the practical necessities of running a farm but also with a longing to experience and understand the world around them. It's a novel of yearning for love, adventure and acceptance, and the unusual ways desire can manifest.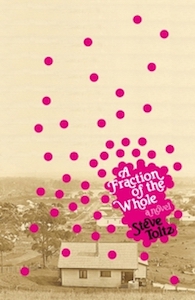 Steve Toltz, A Fraction of the Whole

Steve Toltz's A Fraction of the Whole, short-listed for the Man Booker Prize in 2008, presents a more picaresque adventure. It follows the Dean family as they attempt to leave their respective marks on the world, a quest that's in turns scathingly funny and deeply moving. Their son Jasper, in particular, concocts outrageous schemes to make the world a better place, all the while haunted by his mysteriously missing mother and a strange recurring vision. Is he doomed to become the lunatic father who raised him, or a different kind of lunatic altogether?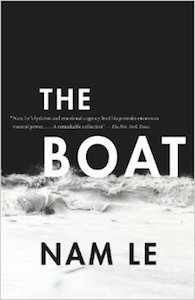 Nam Le, The Boat

Although Nam Le started out as a lawyer, the subjects of his stories are far from parochial. The Boat is an expansive collection, with subjects spanning from the suffocations of theocracy in Iran ("Tehran Calling"), a child assassin in Colombia ("Cartagena"), and an artist in New York yearning to reconnect with his daughter ("Meeting Elise"). The collection is bookended by the account of an uneasy reunion between a young Vietnamese writer in America and his ex-soldier father and the title story, which describes a group of exhausted refugees escaping from the Vietcong in a floundering boat. Le's forthcoming novel is eagerly awaited.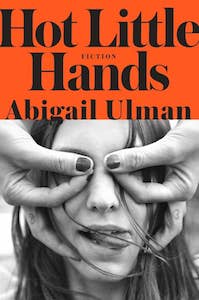 Abigail Ulman, Hot Little Hands

Young Australian writer Abigail Ulman's Hot Little Hands, recently released in the US, is a collection of stories featuring young to youngish female protagonists, set between the US, Russia and Australia from the 1990s to the present: 14-year-old Ramona tells her schoolmates that she's been abused and her popularity soars, 22-year-old Amelia decides to have a baby when she finds herself unable to finish a book, 16-year-olds Elise and Jenni endeavor to allay their acceleration into adulthood by going off to pony camp. These stories arouse a sense of discomfort in the reader that Ulman summons with ease and to great effect by shifting abruptly between nonchalance and shock. Her characters are disarmingly droll, street-wise and straightforward—a frankness lauded by Colm Tóibín, Ulman's teacher at Stanford (where she was a Stegner Fellow in fiction). Abigail Ulman is a compelling contemporary Australian voice whose stories feel very modern and, dare I say, American.
Feature image: Australian Outback, by George Kendall.
---