If the days can be short, so too can the fiction! I'm a sucker for a good short story—a little something to break up the monotony of the day—and this season is bringing us some gems.
*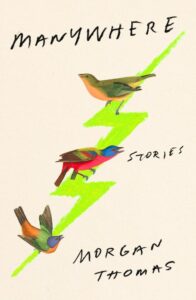 Morgan Thomas, Manywhere
(MCD, January 25)
The dedication page in Morgan Thomas' collection reads: "For Bea, who introduced me to Frank, and for anyone who's gone looking for themselves in the archives." Indeed, much of this collection revolves around the idea of writing one's own mythology. The nine stories of Manywhere follow queer and genderqueer characters in the South, confronting identity, namesakes, judgement, bodies, boundaries, and people who over-share at train stations. There's a thrilling intimacy to these narrators; many of the stories begin as though you are already in the middle of a conversation. The characters Morgan Thomas has so carefully crafted push your expectations, and some of the events here even outright break the rules of physics (in "The Expectation of Cooper Hill," an ancestor mysteriously disappears into a midwifery handbag; highly recommend for lovers of Kelly Link's "The Faery Handbag"). There's a beautiful defiance here.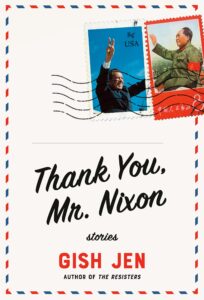 Gish Jen, Thank You, Mr. Nixon
(Knopf, February 1)
From the celebrated author of The Resisters comes a collection of stories that plumbs the complexities of U.S.–China relations through the lives of ordinary families. With Thank You, Mr. Nixon, Gish Jen explores several decades of political turmoil with a personal touch: sisters reunited after a long separation, parents in Hong Kong trying to contact their favorite estranged daughter in New York. For such weighty topics, what's especially striking about these linked stories is their biting humor. Right out of the gate, we begin with a letter written by a Chinese girl in heaven, addressed to "poor Mr. Nixon" in hell, and it just takes off from there.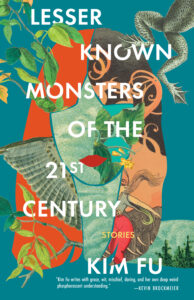 Kim Fu, Lesser Known Monsters of the 21st Century
(Tin House, February 1)
For the fans of the fantastical, might I recommend Lesser Known Monsters of the 21st Century? This collection is akin to something out of The Twilight Zone: girls grow wings, sea monsters surface, children's toys have the power to control time. The oddities to be encountered here will delight and surprise—and they're a dark reminder that everything comes with consequences. What we have here is not twelve stories but twelve shimmering portals into a surreal landscape that read like a warning.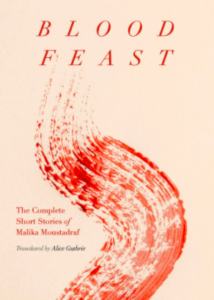 Malika Moustadraf, tr. Alice Guthrie, Blood Feast
(Feminist Press, February 8)
In February, the Feminist Press is gifting us with a crash course in the work of beloved Moroccan writer Malika Moustadraf. Gorgeously translated by Alice Guthrie, these stories introduce us to characters on the margins; we meet them in moments of desperation, in situations that call into question their convictions. Blood Feast encompasses a career of fearless writing about the body, sexuality, the patriarchy. This compilation is proof positive that the pen is indeed the mightiest weapon—and there will be, well, blood.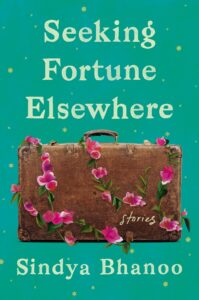 Sindya Bhanoo, Seeking Fortune Elsewhere
(Catapult, March 8)
There are some short stories that make you feel locked in the room with the characters for a specific, dictated period of time, and then there are others that are so expansive that you feel like the fictional characters are walking around in the world you occupy. These are characters whose wings aren't clipped, who you feel might roam off the page. These are the characters you'll encounter in Seeking Fortune Elsewhere. They are women in retirement communities thinking about their dead husbands and their far-off daughters. They are grieving mothers. They are people with their hearts in two places. Sindya Bhanoo has spun eight gorgeous stories following South Indian immigrants and the people in their orbit, and if you're seeking fortune (sorry), look no further.
Ladee Hubbard, The Last Suspicious Holdout
(Amistad, March 8)
If you loved Ladee Hubbard's The Rib King (and you should), you will want to get your hands on The Last Suspicious Holdout. Bookended by Clinton's time in office and Obama's election, these illuminating stories show the embodied effects of inequality in our society. A lawyer does everything in his power to pay for his son's education. A girl invents and reinvents the grandfather she never knew as she and her mother are constantly moving homes. The characters in this collection are not without their struggles, but they are also not without their joys and (most importantly) each other. The Last Suspicious Holdout is a love letter to the community that can be found in one another.