As I write this, it's 90 degrees in Brooklyn. The dog is thoroughly passed out under the desk. (He thinks it offers him shade, even though we're inside.) The fans are oscillating, and I'm dreaming of a nice, cool pool: a local watering hole, a place where you can wash your troubles away, a casual baptism in a sense. I can't swim, though, so I'll have to settle for these fictional dives, which hopefully you will also dip a toe into.
*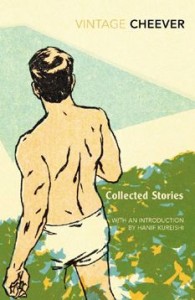 John Cheever, "The Swimmer"
John Cheever's iconic short story features a man with a weirdly specific dream: he wants to swim home. But not across an ocean or anything. No, this man is just going to pool-hop, intruding on his neighbor's parties and lives and privacy in this small way. It's a fun water tour for a while—the right-size adventure for a bored summer day—but something strange starts to happen with each new house visit. His neighbors start to reference events he has no memory of. Certain personal tragedies he hasn't yet faced are alluded to. Sometimes, you can't keep your head above water forever. (In case you missed it: it was also turned into a movie, so you can watch a shirtless Burt Lancaster run around a suburban neighborhood for an hour and a half.)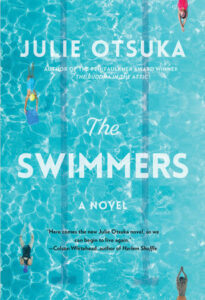 Julie Otsuka, The Swimmers
I've never felt a desire to join my local pool, but Julie Otsuka's first novel in over a decade really makes a convincing case for it. The Swimmers starts at the pool; it's described as a kind of heaven. It's a safe space, a great equalizer: "And for a brief interlude we are at home in the world. Bad moods lift, tics disappear, memories reawaken, migraines dissolve, and slowly, slowly, the chatter in our minds begins to subside as stroke after stroke, length after length, we swim." There's a rhythm and a sense of community that she captures so well. Relax and let the text wash over you. Just watch out for the crack that mysteriously appears one day…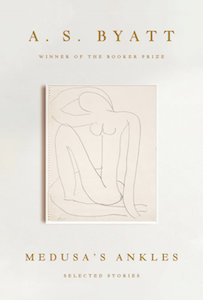 A. S. Byatt, "A Lamia in the Cévennes"
In A. S. Byatt's latest collection, there is a story about a painter who has a pool built with blue mosaic tiles—a very specific blue. He becomes awfully obsessed with understanding the blue, "which was different when it was under the nose, ahead of the eyes, over and around the sweeping hands and the flickering toes and the groin and the armpits and the hairs of his chest, which held bubbles of air for a time." And then one day, a lamia—half snake, half woman, something out of Greek mythology—appears in his pool. It's very much a story about the oddities and obsessions we throw ourselves at and drown ourselves in.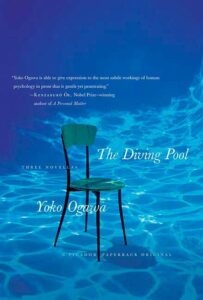 Yoko Ogawa, tr. Stephen Snyder, The Diving Pool
This collection is comprised of three novellas, the first of which is about a teenager who falls in love with her foster brother while watching him dive into a pool. While some of these books are luscious in their descriptions of the water and the way it feels as you slice through it, this one is tuned into the certainty the sport requires, and the lovely contortions humans are capable of: "When the body is bent at the hips and the legs and the feet extended, the tension in the muscles is exquisite" and "Your body falling through space touches the deepest part of me."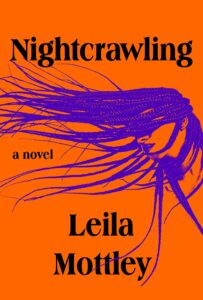 Leila Mottley, Nightcrawling
Fair warning: you're probably not going to want to swim in this particular pool. It sits at the heart of the apartment complex where Leila Mottley's Nightcrawling unfolds, and it's filled with dog poop. Yes, dog poop. It's details like this that make the world of this debut so affecting. Still, our protagonist Kiara has this line that stuck with me: "The idea of drowning doesn't bother me since we're made of water anyway. It's kind of like your body overflowing with itself."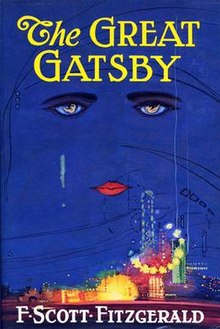 F. Scott Fitzgerald, The Great Gatsby
By the end of the book, you won't want to swim in this one, either. Party's over. Everybody out!