50 of the Best One-Star Reviews of The Picture of Dorian Gray
"Pretentious, pedestrian, predictable, and pedantic."
Oscar Wilde's The Picture of Dorian Gray first appeared on June 20th, 1890, in the July issue of Lippincott's Monthly Magazine, to major controversy and no small amount of hostility. According to Nicholas Frankel, editor of an annotated edition of the novel, by August, Wilde had counted 216 attacks on his work, from critics who called it "vulgar," "unclean," "poisonous," "discreditable," and even "a sham." Well, they were Victorians, after all. So on the anniversary of the novel's publication, I sifted through some more contemporary pans: those from the discerning public, leaving one-star reviews on Amazon.
Their main qualm? Far worse than being controversial, it's boring. Terribly boring. Horribly boring. "So boring I could vomit." Also the characters are unlikeable. Also, the person on the cover? It's not Dorian Gray—it's Liszt. Or Jefferson. Offensive! The title is a lie. And the writing is also bad, especially in chapter 11. But I won't go on—I'll let you read the complaints for yourself below. Happy scrolling.
[Click to enlarge]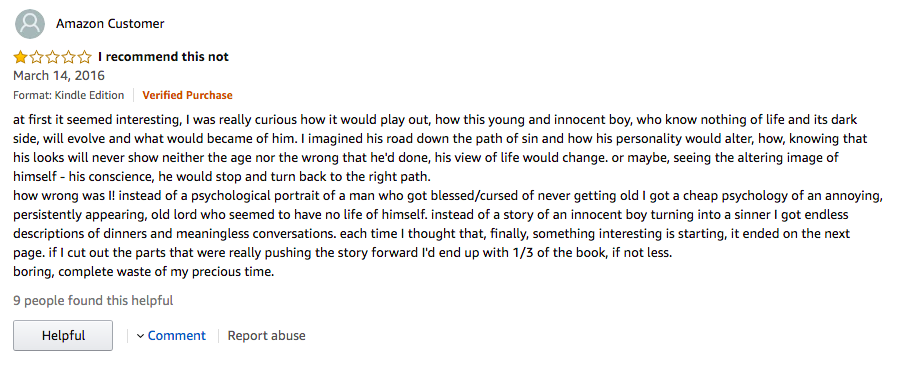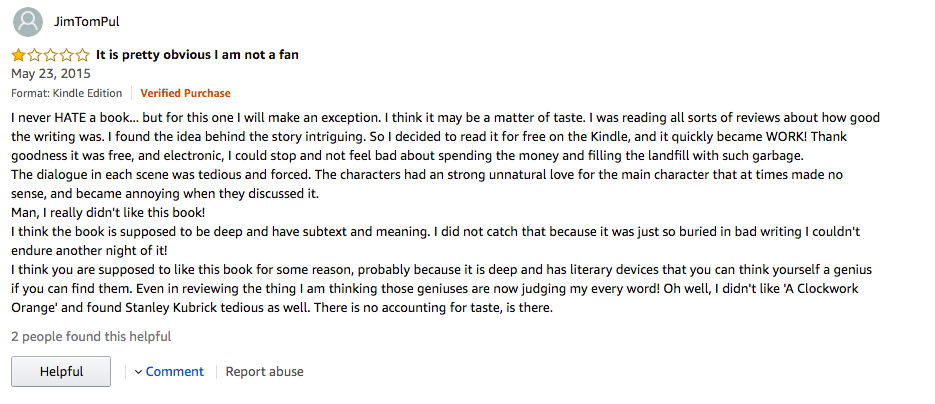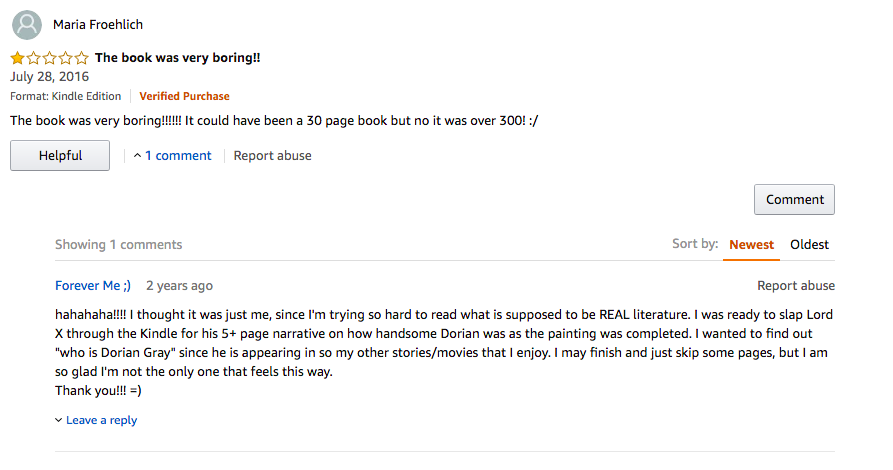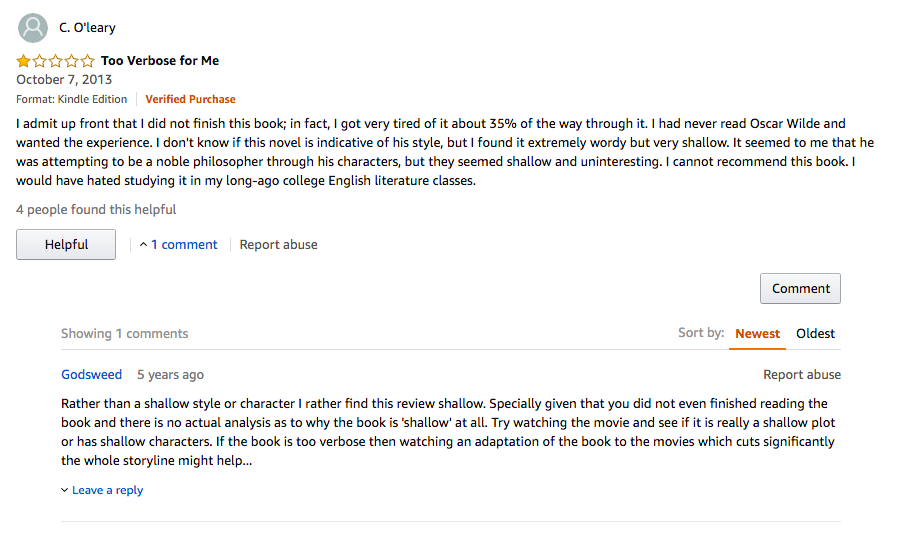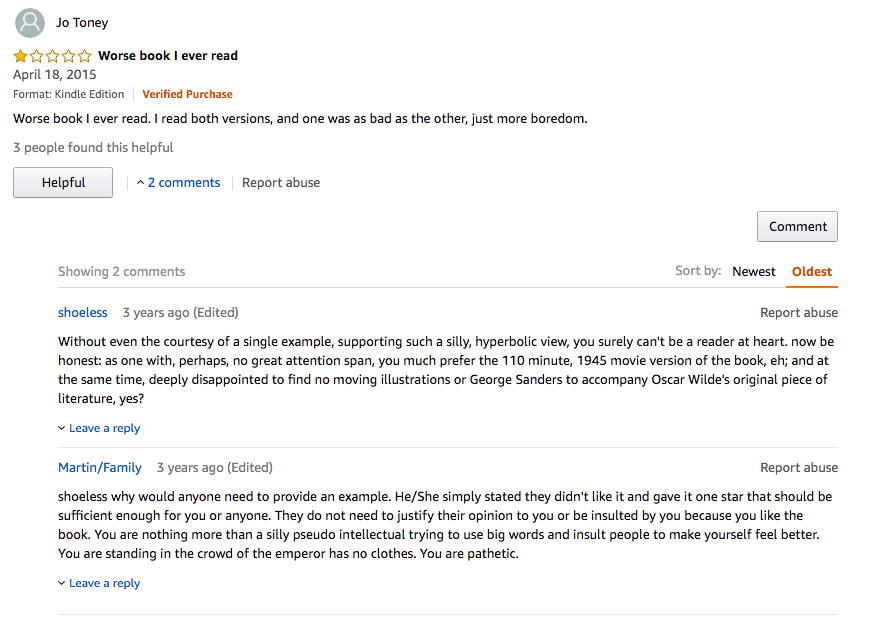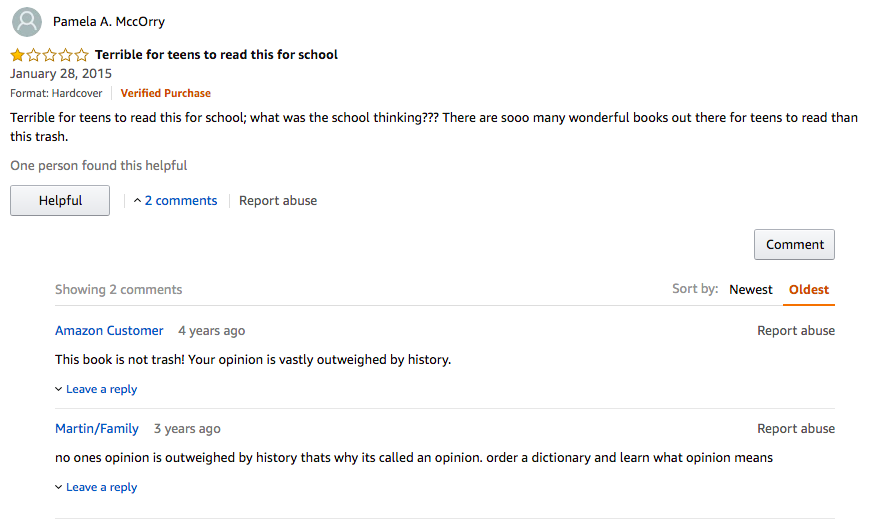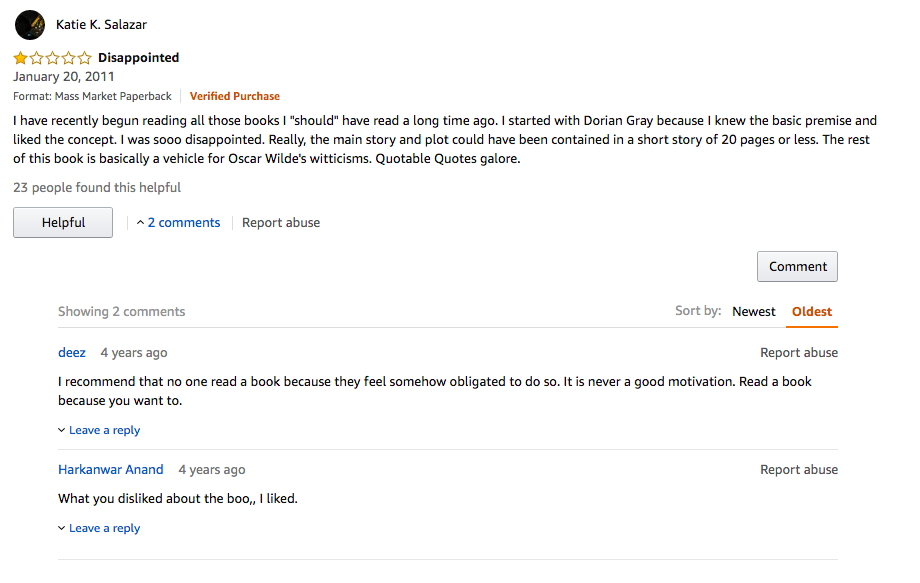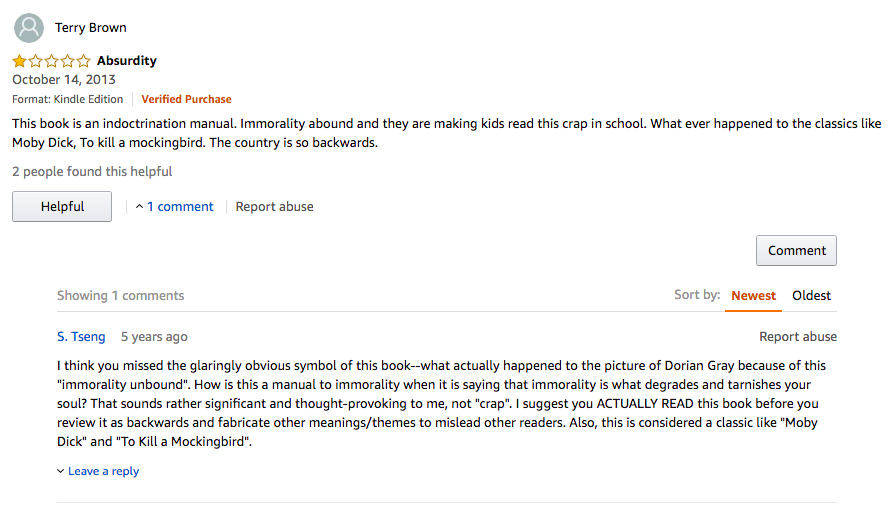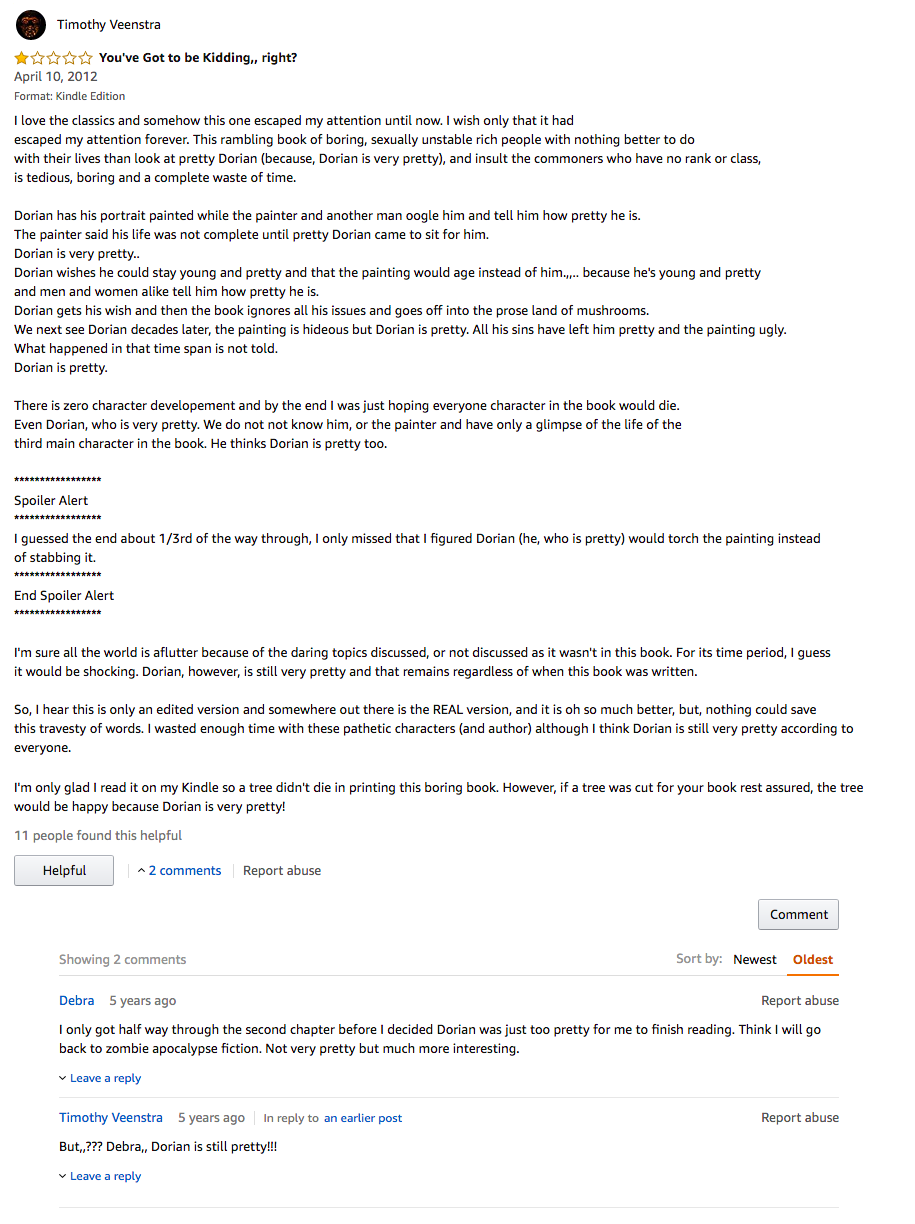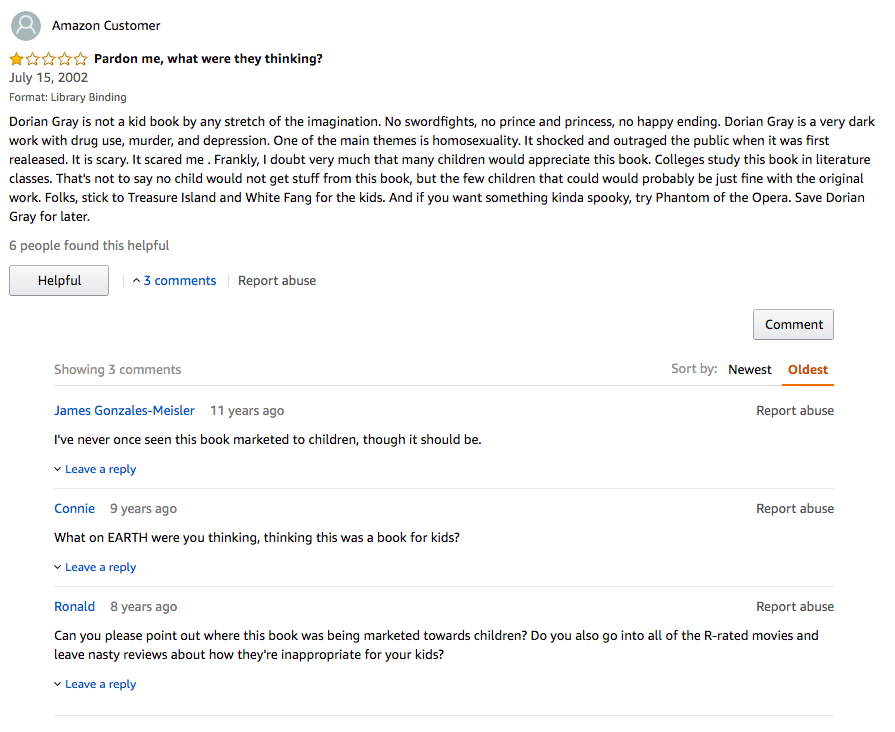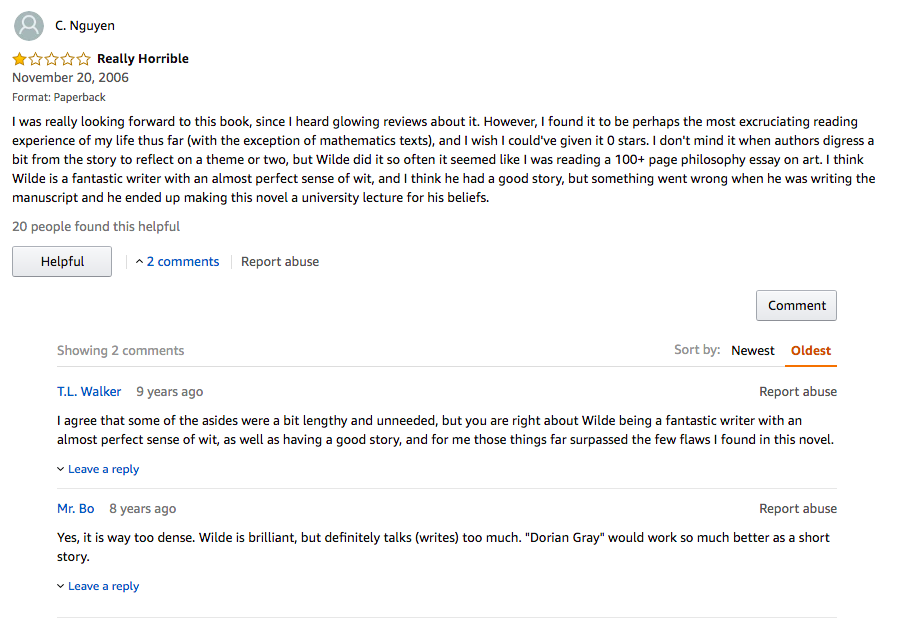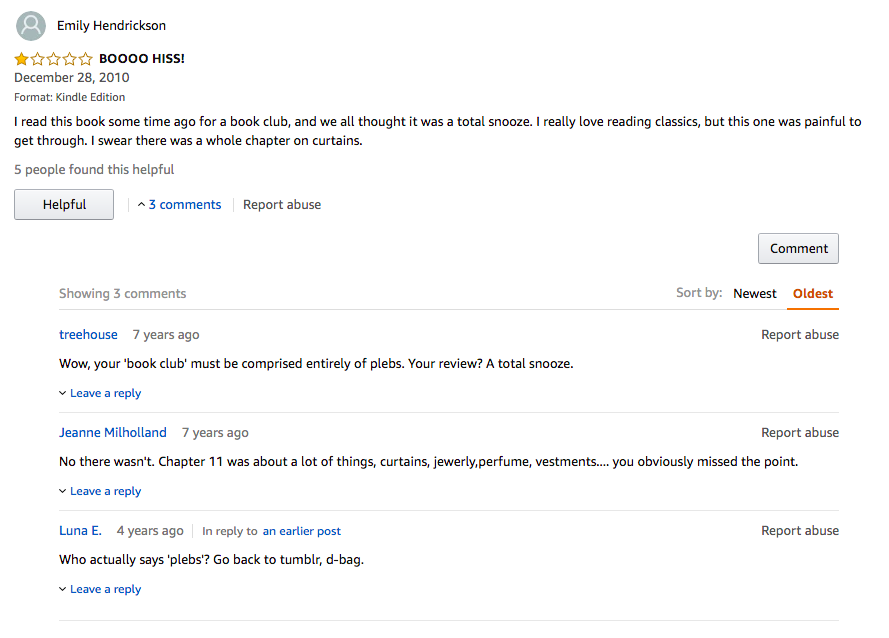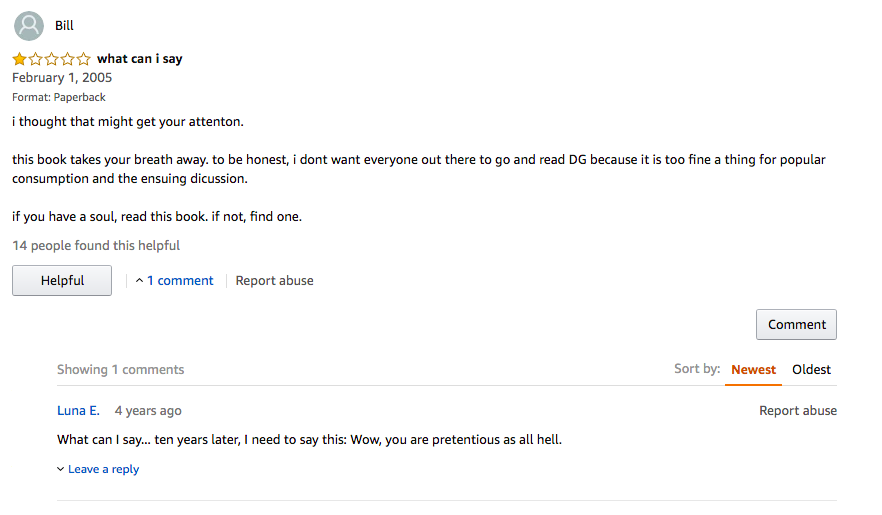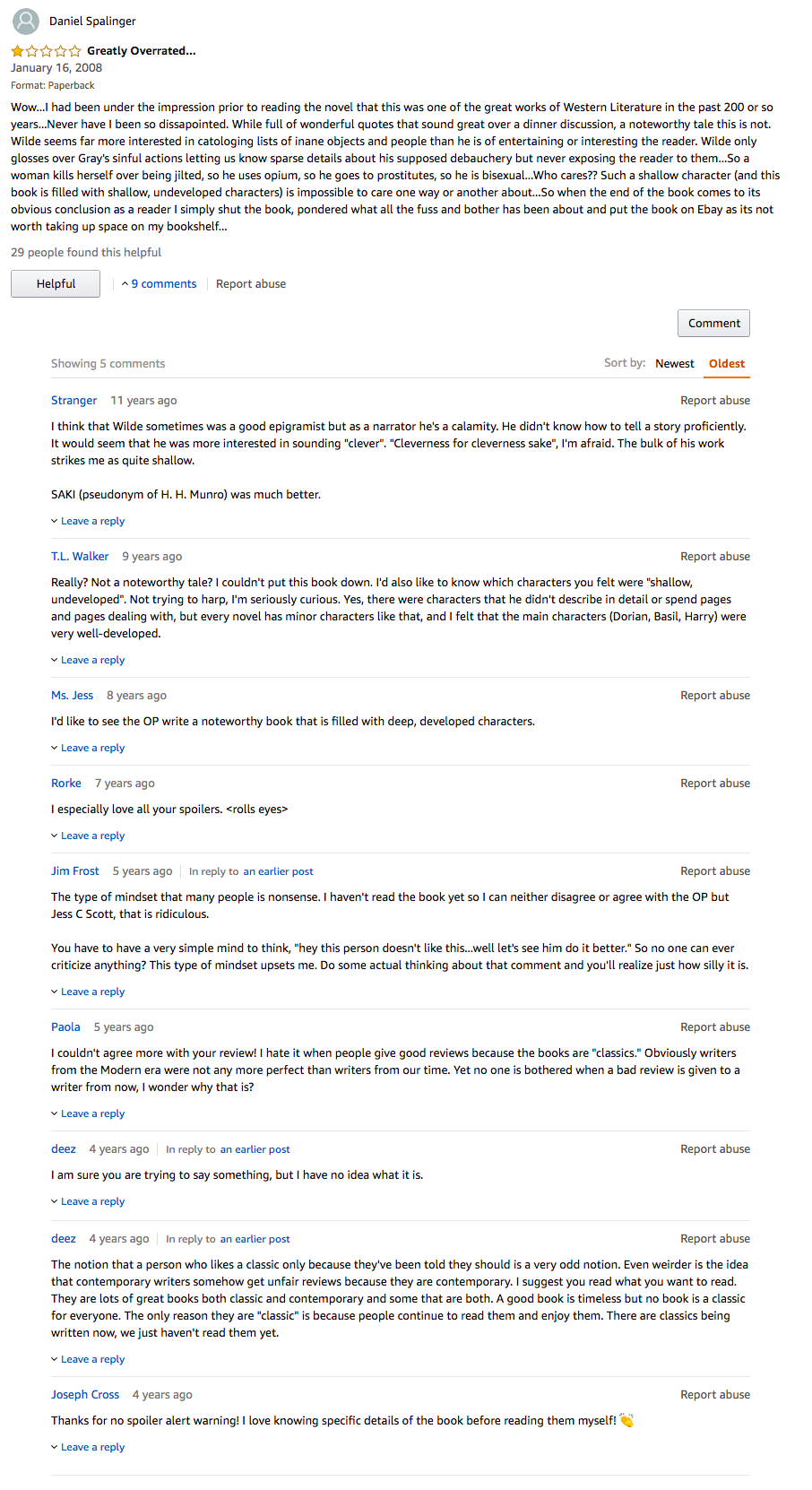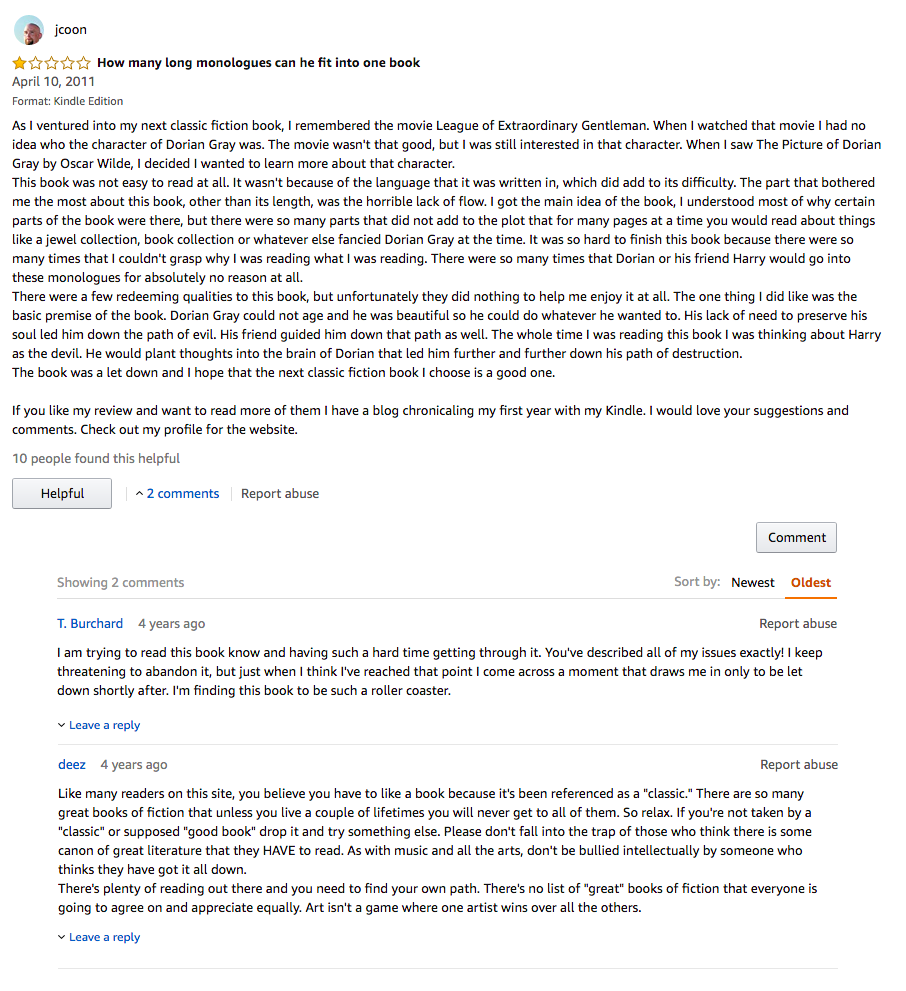 ---