Advice from the NBA 5 Under 35 Honorees About Writing a Second Book
Take Your Second Book Seriously Before There Is One
Youth is fleeting, and Natasha Lyonne is here to make sure you know it. As the host of the National Book Foundation's 5 Under 35, she introduced the honorees, a group of highly accomplished debut fiction writers "whose skin still has that beautiful under-35 tightness," she quipped to the crowd. "By the end of this speech, you'll all be over 45."
The Ace Hotel's Liberty Hall was packed Monday evening with several hundred people celebrating the honorees, selected by a roster of judges including Carmen Maria Machado—who told the room that Akwaeke Emezi's novel Freshwater "encouraged little pieces of me that have been still and silent for a long time"—and Colson Whitehead, who selected Nana Kwame Adjei-Brenyah and noted the particular, current-day challenge of writing fiction "in a world that's taken the surreal as its guiding philosophy."
National Book Foundation executive director Lisa Lucas was there to introduce the honorees before passing the mic to Lyonne, who name-checked some of the writers to whom she connected as a rebellious teenager—John Fante, Iceberg Slim, Henry Miller, Dorothy Parker and others—before offering a self-aware disclaimer on the number of "macho men" in that list and the caveat that it's "my own issue to work through with my personal therapist." She recently read Tayari Jones' An American Marriage and loved it, she added, prompting a loud cheer from the audience.
The evening concluded with a lightning-round Q&A with the honorees led by Ben Greenman, who asked the particularly stressful question of whether they would rather travel the world with only one book or stay in the same room forever with as many books as they want. After some minor pushback on his premise (who could visit the room? Is there food in the room?), the consensus: everyone would rather travel. Books are only okay.
Before the ceremony, I asked each honoree about tackling the inevitable self-criticisms that come with Deciding To Write a Book (the word "paralyzing" came up more than once) and what that battle taught them as they march toward their next projects. The advice included: write terrible first drafts, take your second book seriously before there is a second book, and you can always write about the sex party later.
Hannah Lillith Assadi, Sonora (Soho Press)
My last class at my MFA focused around the dead. The assignment was to write about death. I'll just speak about this really morbidly. I wrote this piece that was sort of detailing all the people I had known in my high school who had died in mysterious ways in the desert. … I wrote it in the night and the next morning I received news that yet another classmate from my high school had died the night before.
This book is my first, and I know that I was learning how to write a novel, writing it, and it's so close to me in some ways. I have, now, the experience of having written another one, another novel, so maybe the experience of having written the other one helps me be less self-critical about the first. Jumping into a new project, and into a new world—no book is ever going to be perfect when you have more and more worlds to explore, hopefully more worlds to write.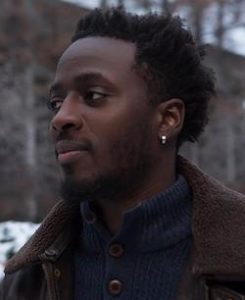 Nana Kwame Adjei-Brenyah, Friday Black (Mariner Books)
I had a professor who asked us to write a story to save the world. And at first I was kind of like, "No no, that's dumb." And now I think it's weird and sort of arrogant to not try to do that.
I kind of knew it, but I think I learned it more acutely, that you gotta follow a story where it wants to go. You can have all these ideas about what you think it might be or what you hope it might be but you gotta let the story tell you what it needs to be. And I think that was important for me. I also think I learned, just write. Just do it. Just do it and something will happen. Write a word, then another word, then another word, and eventually something's there.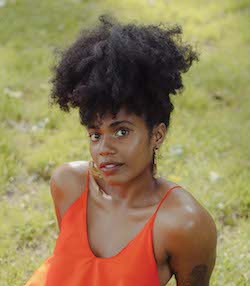 Akwaeke Emezi, Freshwater (Grove Press)
About four years ago I had just gotten into an MFA program, so I was going to have time to write, and I was trying to decide which book to start. And it was either going to be Freshwater or it was going to be a separate book based on a sex party in Lagos, which would have been much easier to write, and I had a friend who said to go with the one you're scared to write.
What I learned from Freshwater was that I could challenge myself in terms of format and structure, and so I wrote the next book kind of backwards, which was fun. And then I realized my comfort zone is writing from multiple perspectives. It's much harder for me to write a single narrator.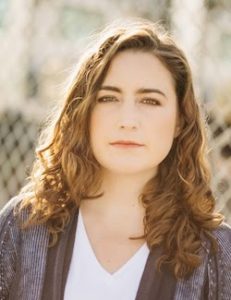 Lydia Kiesling, The Golden State (MCD Books)
I have a spreadsheet that has been really useful to me. Every weekday, I go to the spreadsheet and I put starting words, ending words, total words, and if i didn't write that day, I write the reason. It's not realistic for me and a lot of people to write every day—I have my paid job that I'm supposed to do, and I have two kids, but the spreadsheet just—even though there's nothing complicated on it, I just sort of make it feel like it's a job that had to be done. I found, after I finished this book and started pretending I was working on a second book, when I hadn't started the spreadsheet, I was just sort of waiting for moments when I'd feel like writing, and that's just never… those never happen, so, I'd have to treat it like a job.
I can't fix sentences as I'm writing, I think that's really sort of paralyzing in some ways. I have to just write and not care about what the sentence is like, just try to get some mass of words down, and then deal with it, because I think that just makes it a lot more manageable. Now I just try to write and write and write, and re-arrange it at some later time.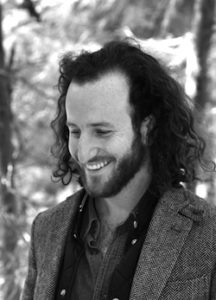 Moriel Rothman-Zecher, Sadness Is a White Bird (Atria Books)
I wrote a really bad first draft, and that is my aspiration from here on out, to write bad first drafts, because I think without that, there would be nothing for me to chisel back into and try to pull out what was actually worthwhile, what I was actually trying to say. When I was a kid I always thought that to write a novel, you had to know exactly what you wanted to write about, all the themes, all the ideas, all the characters, where they go, who they become, what their struggles are, and then once you figure all that out, then you can sit down and write. For me, if I tried to figure that out before writing, it would be paralyzing and impossible. So it was really freeing and liberating to see, oh, I can write and write and write and write, and a lot of it can be nonsense … but there will be these little elements that are actually interesting, these little elements, these truths that surprise me.
---