5 True Crime Audiobooks to Get You Through to Spring
From Oil Country Murder to Truth-Telling Memoir
If you made a New Year's resolution for 2020, odds are one in two that you resolved to exercise more, according to a YouGov poll. Unfortunately, the same poll found that only 7 percent of us stuck to all of our resolutions the prior year.
If two months after New Year's you're having trouble getting to the gym, nothing makes exercise more enjoyable than a great audiobook. Statistics, if they existed, would obviously show this. And whether your New Year's resolution involves exercise, lying motionless on the sofa, or spending more time in a car, plane, or subway, this month I recommend five true crime audiobooks certain to raise your heart rate.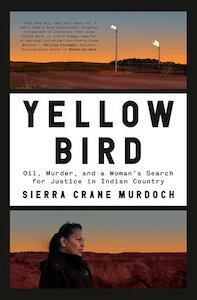 Sierra Crane Murdoch, Yellow Bird: Oil, Murder, and a Woman's Search for Justice in Indian Country
Narrated by Sierra Crane Murdoch · Random House/Random House Audio
14 hours and 56 minutes
True detectives are rarely as fascinating as their flawed fictional counterparts. One exception is Lissa Yellow Bird, the Arikara woman who makes it her full-time, unpaid job to solve the 2012 disappearance of a white oil worker from her North Dakota reservation. A mother of five with a past of addiction and drug-related convictions, Yellow Bird serves as both detective and lens for journalist Sierra Crane Murdoch's story of an industry's effects on a region and its people.
Lissa's tribe was unprepared for the oil boom that arrived while she was in prison, says the tribe's tax director. "After centuries of colonization, of federal entities weakening and displacing tribal institutions, it did not have the resources, let alone the expertise or regulatory power, to control the oil industry." Even worse, writes Murdoch, "it had no criminal jurisdiction over the thousands of non-Native men and women who had come to work since the US Supreme Court had stripped tribes nationwide of the right to criminally prosecute non-members."
In researching the book, Murdoch became close to her subject, at times living with Lissa and her family. The author's note mentions an earlier draft in which Murdoch did not appear, but the inclusion of herself feels like the right decision. So, too, does the choice of herself as the audiobook's narrator.
In clear, unadorned narration, Murdoch's voice conveys empathy without undermining her objectivity. When recounting conversations, she avoids voice work, the default for author-narrated nonfiction. In light of Ronan Farrow's recent, frequently ridiculous work on Catch and Kill, the straightforward approach feels worthy of praise.
If the murder at Yellow Bird's center provides a compelling narrative, the deeper mystery is why Lissa Yellow Bird, after being released from prison, dedicates her life to the disappearance of someone she never met. When Lissa begins her investigation, her relationship with her own children is fraying. "She wasn't willing to repair what she broke," says her oldest daughter. "She was just trying to fix it in other places, through other people."
"It was possible that what drew [Lissa] into the lives of people she searched for was the same as what drew me into hers," writes Murdoch near the end of her remarkable, award-worthy debut. "We wanted to know what others knew, to feel what others felt."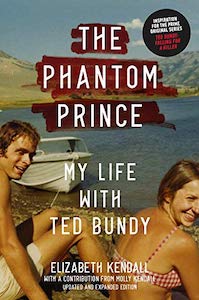 Elizabeth Kendall, The Phantom Prince: My Life with Ted Bundy
Narrated by Barrie Kreinik, Elizabeth Kendall, and Molly Kendall · Harry N. Abrams/Audible Studios
6 hours and 18 minutes
The girlfriend and sometime fiancée of Ted Bundy for nearly a decade, Elizabeth Kendall, a pseudonym, learned in 2017 via the internet that a new Ted Bundy movie was being produced. To her surprise, reports said it would tell his story from her perspective. Legal conversations ensued. Kendall became a consultant on the project, and months after the film's release on Amazon, Kendall's 1981 memoir, The Phantom Prince, is available in an updated version in print and audio.
The best and most definitive book about Bundy's crimes remains Ann Rule's The Stranger Beside Me, but Kendall's account fills in pieces of the puzzle. When the couple met, Kendall was a depressed single mother and Ted a dapper law student. That's what he claimed, anyway. It was the first of many lies he would tell her.
Elizabeth Kendall reads the new foreword and afterword for the audiobook, and the age in her voice betrays the five decades that have passed since she met Bundy. She reads the new sections dispassionately, underscoring her confession that she has never fully healed.
The always-excellent Barrie Kreinik narrates the original text, stepping seamlessly into the voice of a shocked, manipulated woman still making sense of her past. She assumes a brief Southern accent for one of Ted's attorneys and a German one for his landlord, but otherwise it's Liz's mournful voice we hear in Kreinik's deceptively simple narration.
"[Ted Bundy] was handsome, he dressed well, he made a heck of a first impression on my mother and me," writes Molly Kendall, Liz's daughter, in a new afterword, the most significant addition to her mother's book. Like her mother, Molly describes a man who only seemed normal through rationalization and gaslighting. Childhood memories of sexualized encounters with Bundy, which most would label molestation, are as horrifying as his revelation in captivity that he once tried to kill Liz.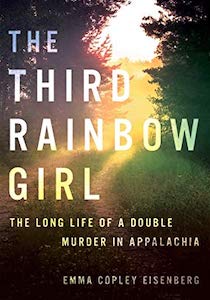 Emma Copley Eisenberg, The Third Rainbow Girl: The Long Life of a Double Murder in Appalachia
Narrated by Emma Copley Eisenberg · Hachette Books/Hachette Audio
10 hours and 33 minutes
Like Yellow Bird, Emma Copley Eisenberg's debut is as fascinating for its portrait of a region as the crime at its center. Ostensibly an investigation into a 1980 double murder of two young women on their way to a Rainbow Gathering in rural West Virginia, The Third Rainbow Girl is also a rich, inventive memoir of the author's search for identity.
"The idea of Appalachia is well-understood. The real place less so. It is a borderland, not truly of the South or the North, and West Virginia is the only state entirely within its bounds. Because of its enormous natural resources and their subsequent extraction, which has largely profited corporations based elsewhere, the relationship between the people of West Virginia and the broader United States of America," writes Eisenberg, "is often compared to that between a colonized people and their colonizers."
Originally from New York, the author first came to West Virginia during college, working at a nonprofit school in the rural mountains of Pocahontas County. While there, she learns of the unsolved double murder and the conflicting stories of locals who could be involved. Years later, she returns to the area, enthralled by the landscape and many of its people. The mystery of the decades-old murder also won't let go of her and vice versa.
The Third Rainbow Girl might remind some readers of The Fact of a Body, Alexandria Marzano-Lesnevich's magnificent 2017 hybrid of true crime and memoir. Like Marzano-Lesnevich, Eisenberg narrates her own audiobook with care and precision. Her appealing voice, like her writing, never condescends to a region and people so frequently misunderstood. To this native West Virginian, few books have tried so hard and succeeded so thoroughly in understanding the state.
"I thought that there was only ever a thing and its opposite and nothing in-between. In writing this book, I have come to believe in this far less than I did when I started," writes Eisenberg of the double murders, though she is also speaking of West Virginia and herself.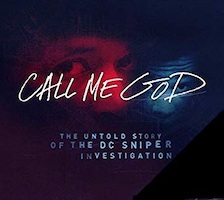 Jim Clemente, Tim Clemente, and Peter McDonnell, Call Me God: The Untold Story of the DC Sniper Investigation
Narrated by Maureen O'Connell · Audible Original
7 hours and 4 minutes
Plenty of books have been written about the 2002 Beltway Sniper murders, but few offer the immediacy of Call Me God. An Audible Original by two brothers and lead investigators on the case, FBI profiler Jim Clemente and FBI counterterrorism agent Tim Clemente, Call Me God is as much an experience as a book. As the label suggests, Audible Originals are published only as audiobooks, not print, and only a portion of this title consists of written material.
The audiobook begins in Aspen Hill, Maryland, with the October 2, 2002 shooting outside a Michael's craft supplies store. Retired FBI special agent Maureen O'Connell narrates the scripted sections with urgency and authority. Adding to the drama—or distraction, depending on your expectations of an audiobook—are a near-constant pulse of music and sound effects. If the narrative and soundscape doesn't grab you, archival 911 calls from the shootings likely will.
In addition to the crimes, Call Me God charts the relationship between co-snipers John Allen Muhammed and Lee Boyd Malvo. The origins and extent of their spree might surprise those who didn't follow the case's aftermath. We also hear from a psychologist who has met extensively with Malvo, a minor at the time of the murders.
The majority of Call Me God consists of audio comments with law enforcement, their family, the family of victims, and others with first-hand experience or expertise. Most of these feel spoken rather than read or narrated. The clash between local and federal law enforcement led to a number of mistakes, chronicled with honesty by officers interviewed. Some testimonials become emotional. All are nothing less than riveting.
Which returns me to the question of how to categorize Call Me God. If most of the production consists of interviews, one can say the same of oral histories. The careful editing of comments for an oral history, while different from the editing of audio footage, is still editing. This audiobook might be more of a long-form podcast, but the audience overlap for podcasts and audiobooks probably makes such labels less than necessary.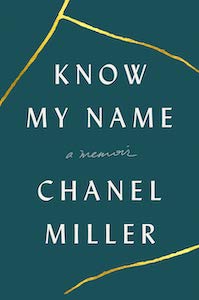 Chanel Miller, Know My Name: A Memoir
Narrated by Chanel Miller · Viking/Penguin Audio
15 hours and 24 minutes
For years, we knew her only as Emily Doe or Brock Turner's victim. Her name is Chanel Miller, and she has written a memoir about her experience so keenly observed that it could, if she wants it to, foretell a bright literary career.
"The way I saw it," Miller writes of her sexual assault trial, "my side was going to convince the jury that the big yellow thing in the sky is the sun. His side had to convince the jury that it's an egg yolk. If you pay enough money, if you say the right things, if you take enough time to weaken and dilute the truth, the sun could slowly begin to look like an egg."
With a therapist for a father and a mother who writes award-winning fiction in her native Chinese, Miller has no trouble finding words, images, and metaphors for her emotions. She reads the audiobook with confidence in her chosen words and an obvious love of language. Anger is a constant companion throughout her ordeal, especially after Turner's infamously light sentence, but Miller's powerfully calm narration trusts her writing to express it.
Know My Name places Miller's assault in the cultural context of #MeToo and the election of Donald Trump. The behavior the 45th President described on the Access Hollywood tape isn't drastically different from what Brock Turner did to her. It also didn't prevent millions of voters from sending him to the White House.
"In the media, Asian Americans are assigned side roles," writes Miller. "Submissive, soft-spoken, secondary characters. I had grown used to being unseen, to never being fully known. It did not feel possible that I could be the protagonist."
In claiming her role as protagonist, Miller reclaims her name. The audiobook, movingly and literally, reclaims her voice. Readers looking for the traditional arc of redemption in survival memoirs will find more nuance and complexity than they might expect.
"Victims exist in a society that tells us our purpose is to be an inspiring story, but sometimes," says Miller, "the best we can do is tell you we're still here, and that should be enough."
---