5 Novels That Embody the Lived Experience of Womanhood
From Elena Ferrante to Weike Wang, Life is in the Details
One of the reasons I wanted to write my novel, The Girl Who Never Read Noam Chomsky, was because I wanted to write about the pain and happiness and love and heartbreak of myself and the women in my life. It's not often you read about a lot of what we live. The intricacies of our experiences are commonly overlooked or trivialized as unimportant or not exceptional. Traditionally narrative has valued the male perspective, or even what I would consider the societal structures of men: war, violence, power, women as reward. What I love about the books below is that they are none of that. These are stories about women that are uncompromising and unapologetic. These women unearth humanity in a way that is totally their own and that's what make these stories so brilliant, and beautiful, and painful, and above all else worthy.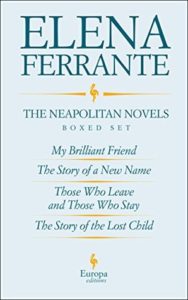 Elena Ferrante, The Neapolitan Novels
In her momentous series, The Neapolitan Novels, author Elena Ferrante chronicles the vividly complicated friendship of two women who grow up together in a small town in Naples. The narrative lasts decades, and while politics and war are a backdrop throughout, what is most essential to the story is what is most essential in all our stories: love, loss, sex, marriage, children, friendship, family, dreams, and everything in between. I'm in love with these books because Ferrante is as fearless a writer as they come. She does not use politics as a crutch to bring depth to her novels but rather trusts in her characters to be good enough and important enough all on their own.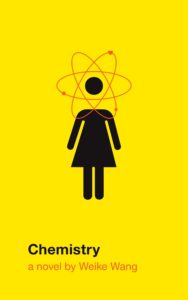 Weike Wang, Chemistry
Weike Wang's ambitious debut, Chemistry, takes us through the crisis of her young nameless protagonist just as she breaks up with her long time boyfriend and considers the question all of us must ask ourselves: what should I do with my life? Career, family, love, themes that are all less essential to plot and more essential to our understanding of this young woman as she sets off to figure out the person she is and the person she'd like to become. Wang writes the novel with no chapter breaks of any kind in what is almost a stream of consciousness like structure. The closeness we get to her character through a singular, very close perspective is refreshing and feels novel in current contemporary climate. By the end of the story we feel like we're living along with the young woman as she finds meaning and motivation through introspection and imperfect resolution.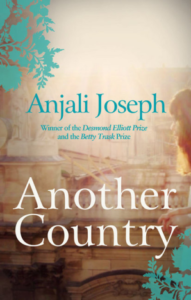 Anjali Joseph, Another Country
In her sophomore novel, Another Country, Anjali Joseph takes her protagonist through three cities, Paris, London, and Bombay, but this is not a novel about place. We see a young woman moving from backdrop to backdrop working to find footing as she forms relationships and lives the life of a young 20-something middle-class woman transitioning into adulthood. Criticized for being about nothing, I ate up every little bit of its nothingness like the best kind of comfort food. Ennui is not a space solely reserved for white male writers with white male protagonists, and I think Joseph proves that point with this lovely delectable book.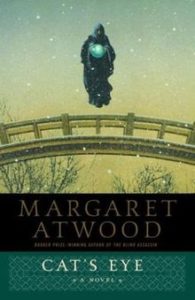 Margaret Atwood, Cat's Eye
A lesser known of Atwood's but my absolute favorite of all her novels, Cat's Eye, tells the story of a woman who at 50 years old returns to her hometown of Toronto for a retrospective of her work. Being back in the place she grew up our protagonist becomes retrospective of much more than she anticipated when her memories of childhood become present and vivid as she meditates on family, friendships, and most particularly the viciousness of another girl who tormented her through much of her youth. What I find most admirable about this novel is the seriousness in which Atwood handles childhood. She paints it as neither warm nor destructive but rather precisely and artfully fully examines its complexity and necessity in the construction of identity.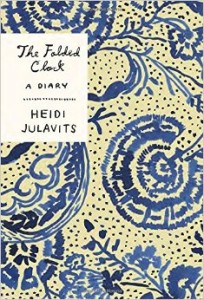 Heidi Julavits, The Folded Clock
Heidi Julavits begins her memoir, "Today I wondered What is the worth of a day?" and I think that perfectly encapsulates so much of this vibrant book. In a diary kept over two years of her early 40s, Julavits allows her day-to-day to be her exploration of what makes life life. Each chapter is a little moment in time where Julavits reflects on her own identity and character through the lens of: mother, wife, lover, writer, woman, person. Tender and oftentimes hilarious, this book is the beautiful and specific exploration of the self expressed though the present living motion of its protagonist.
---