Hallow's Eve is nearly upon us. The leaves have died off. The pumpkins have been carved, the jack-o'-lanterns lit. The candy has been bought (and eaten, oops, and re-bought for distribution to the children). And hopefully you, dear reader, have thought a little bit about your costume for this weekend. Personally, the older I get, the more I look forward to dressing up. Why shouldn't we? Our paths and personalities grow more set in stone with every passing year, and this is one bright day where we get to be someone totally different. It's special, don't you think, when a person becomes utterly transformed? A kind of magic has to take hold. Perhaps that's why I'm very drawn to stories in which such a shift transpires. There is certainly no shortage of these sorts of tales in mythology. For today's spooky season reading, I give you a list of mystical transformations in recent literature.
*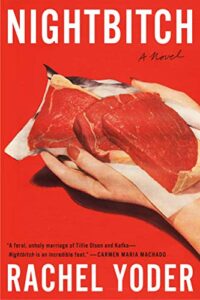 The Mother
Rachel Yoder, Nightbitch
 The fantastically fun premise of Rachel Yoder's debut is that a mother discovers she is slowly turning into a dog. Yes, a dog. The novel begins with her finding an odd patch of dense hair at the base of her neck. Then her teeth sharpen. All the while, her husband dismisses her concerns, and her two-year-old child does whatever a two-year-old child does. The mother (we never learn her name) encounters a group of shiny, effortless mothers and wonders if they are similarly afflicted. And she oscillates between mourning her artistic ambitions and falling down a rabbit hole of researching magical women. As she ignores her own desires, they seem to manifest in more visceral ways. Her animal instincts—the part of her that wants to run wild through the night—only grow stronger.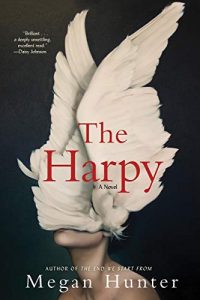 Lucy
Megan Hunter, The Harpy
In every relationship, there are things that happen that leave each party forever changed. There are words that can't be swallowed back. There are acts that cannot be undone. We leave every relationship an altered version of ourselves. This is something Lucy learns when she discovers her husband has been having an affair. This knowledge turns her into a woman scorned, someone who hungers for revenge. It may also be turning her into a harpy.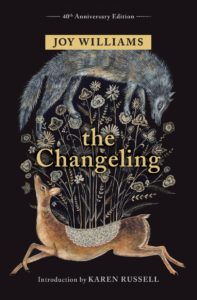 Various creepy children
Joy Williams, The Changeling
In The Changeling, the rug might be pulled out from under you at any moment. It starts in a real enough place, with Pearl, a young mother with a penchant for drinking. When her husband perishes in a plane crash, and Pearl must return to the sinister island where her in-laws have amassed their fortune, she also becomes convinced that her baby boy was replaced by something else. A changeling. He is no longer recognizable to her. He is no longer hers. See also: Pearl witnessing a girl becoming a deer.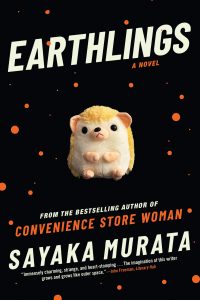 Natsuki
Sayaka Murata, tr. Ginny Tapley Takemori, Earthlings
In the second of Sayaka Murata's books to be translated into English, we are introduced to Natsuki, a creative and awfully lonely girl. Her parents prefer her sister. Her only friend in this life is a stuffed hedgehog, who she believes is from another planet, sent to Earth on a mission. Natsuki decides she, too, is an alien. It is the only way she can explain the way she doesn't fit into this world. While Natsuki doesn't grow green scaly skin or antennae or anything overtly extraterrestrial like that, the power of her imagination is strong. We see the mundanity of everyday life drone on through her eyes, and it does take on a strange, distant feel. The real transformation, though, comes during the last few pages, in which (spoiler alert) Natsuki goes from being a person with normal eating habits to a cannibal.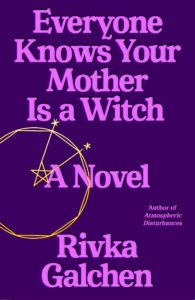 Katharina Kepler
Rivka Galchen, Everyone Knows Your Mother is a Witch
It's 1618 in Germany, and the witch hunts are rampant. Spoiler alert: Katharina Kepler is, in fact, not one of them. Rivka Galchen's new novel is framed as an oral history of the trial surrounding this accusation. It is mostly told from Katharina's perspective, an attempt to set the record straight. She is an elderly woman, a busybody, a proud mother, and a person who knows an awful lot about healing herbs—not a witch. Still, there is an accusation and a suspicion that spreads through the local town like a plague. Her transformation in the eye of the public might be the most haunting one of all.