5 Great Novels You Might Have Missed in February
Bethanne Patrick Adds to Your TBR Pile
February saw some heavyhitters in the world of fiction: Lincoln in the Bardo, anyone? How about Katie Kitamura's A Separation? A Book of American Martyrs by Joyce Carol Oates, Norse Mythology by Neil Gaiman, Pachinko by Min Jin Lee. . . . But wait, there's more! In case you missed them, here are five more great novels worthy of addition to any avid reader's TBR pile.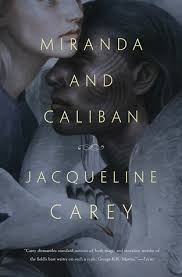 Jacqueline Carey, Miranda and Caliban
Miranda and Caliban by Jacqueline Carey is a powerful retelling of Shakespeare's Tempest, with this version's Caliban a feral boy deeply in love with Miranda and in fear of her father Prospero. Carey, whose Kushiel's Legacy historical fantasy novels are her best known, should gain a new audience with this compelling, visceral version of one of the Bard's greatest dramas. Is the relatively quite reception for this standalone due to Carey's usual genre? If so, that's deeply unfair; Miranda and Caliban has history, magic, fantasy—and all of those come directly from Shakespeare. If we're going to play genre favorites, let's go back to the source.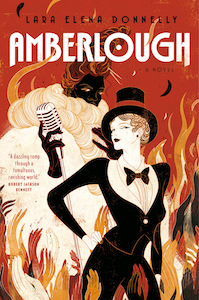 Lara Elena Donnelly, Amberlough
Amberlough by Lara Elena Donnelly is also a tough one to pin down, it's so interesting: "James Bond by way of Oscar Wilde," says author Holly Black, and that ain't the half of it! In the odd, mysterious burg of Amberlough, a dancer from the Bumble Bee Cabaret named Cordelia Lehane may be able to prevent a fascist takeover—but she'll have to work with a couple of operatives named Cyril DePaul and Aristide Makricosta to find out, and those two doublecross each other every chance they can get. As the One State Party threatens everyone's freedom, these three characters will learn who can be trusted—but even more delightful is the amalgam of New York/Paris/London/Berlin that is Amberlough and its environs.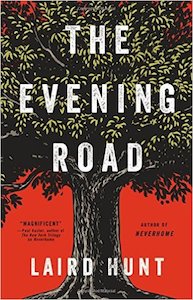 Laird Hunt, The Evening Road
Laird Hunt follows his startling Neverhome with The Evening Road, set in 1930s Indiana and following the paths of Ottie Lee Henshaw and Calla Destry in the wake of race lynching. Ottie Lee is a "cornsilk," or white; Calla is a "cornflower," or black. That unusual naming convention sets an almost fable-like tone for the entire novel, and rather than create a dreamlike atmosphere, that tone allows Hunt to put evil in stark relief. Ottie Lee's narrative is the first half of the book, Calla's the second. (One could see this as privileging a white woman's story over a black woman's, but here it makes sense for the plot). NB: The Evening Road did receive a New York Times review, but I still think it deserves more attention. Read it.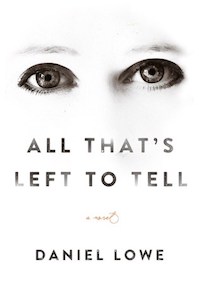 Daniel Lowe, All That's Left to Tell
All That's Left to Tell by Daniel Lowe also received a decent number of reviews, but deserves even more, as it's a real tale for our times. Marc Laurent is an American who has been taken captive in Pakistan. A woman who calls herself Josephine is sent in to interrogate him, and when she starts to ask him about his estranged daughter Claire, a truly weird sort of Scheherazade relationship is born: Marc and Josephine tell each other stories, and while they initially have different purposes in their telling, the stories themselves take over and take on such power that reality fades. Lowe's sense of purpose and moral compass may remind readers of Ward Just and Marilynne Robinson; a book that just might be great.
Keith Rosson, The Mercy of the Tide
Rural Oregon, 1983. In the town of Riptide, the threat of Soviet nuclear annihilation feels real—but so does death at the hands of the tah-kee-na-the, a local indigenous peoples' legend said to feed on sorrow and to augur destruction. The Mercy of the Tide by Keith Rosson is an alternate history and a thriller, focusing on a seventeen-year-old boy and his nine-year-old deaf sister. As the two and their community start learning about macabre doings (a human skeleton unearthed, mutilated animals on the beach), the local sheriff and his deputy try to solve things. However, nothing is what it seems in Riptide, both due to the sources of violence and to the magical realism that Rosson uses with a magically deft touch.
---