5 Great Books You May Have Missed in September
From Wandering Nazis to Magical Hair...
You never know which books might get missed. Last month I found quite a few from small presses; this month most of my picks are from much larger imprints. As ever, publishing isn't an exact science—and frankly, things would be pretty dull if it was. . .  So if you've found a gem among September releases, please share it in the comments. As usual, I'm listing the five books I've selected alphabetically by author.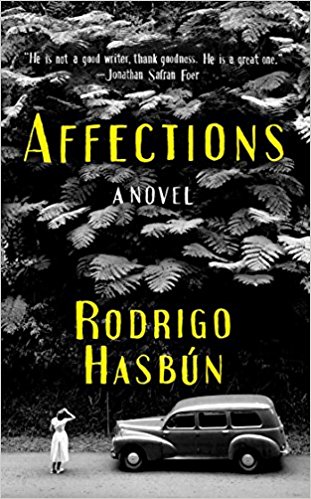 Rodrigo Hasbún, Affections (trans. Sophie Hughes)
Affections is a historical novel based, not on a sweet farthingale-clad unknown poet, but on a Third Reich-era cinematographer. Hans Ertl was cameraman to Leni Riefenstahl, Hitler's favorite movie maker. When World War II ends, Ertl moves his family to Bolivia to make a fresh start—and winds up making a fruitless expedition in search of the lost Incan city, Paitití. As his eldest daughter drifts away and his wife and younger children try to keep some semblance of "normal" life, Ertl becomes increasingly wound up by his fantastical projects. Hasbún, a Bolivian novelist who lives and writes in Houston, was named in 2010 one of Granta's Best Spanish-Language Novelists; Affections has already won an English PEN Award. Think The Royal Tenenbaums, but with Germans in the jungle, Marxist guerrillas, and a family that completely disintegrates. In other words, magnificence.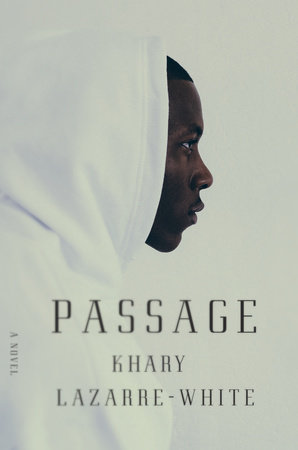 Khary Lazarre-White, Passage
In Passage, we are thrown into New York City, 1993, following a young black man named Warrior through snowy streets. Just the opening paragraphs about how he chooses to dress throw us right back to the present, sadly: "Warrior sought some, any, protection from the ever-present eyes. A well-worn hood always gives some relief." As Lazarre-White (his bio says first that he "is a writer, social justice advocate, attorney, and activist who has dedicated his life to the educational outcome and opportunities for young people of color at key life stages") knows, the eyes on Warrior come from people of his own race as well as others. Warrior is ever-vigilant—even inside his own head, where the stories of his ancestors and their pain haunt him during the few moments when he can rest. A lyrical account of a life invisible to most of us.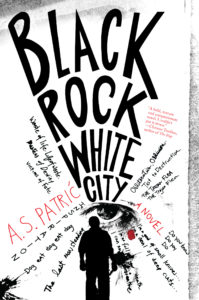 A.S. Patrić, Black Rock White City
Jovan and Suzana, the married Yugoslavian refugees in Black Rock White City, offer a view of Australia about as far from the Gold Coast of Bondi Beach as you can imagine. Like their author, himself a Serbian émigré, they live in a Melbourne populated by the bereft and wounded; both are haunted by terrible events, including the tragedy of losing their two young children to a poisoned dinner served in their internment camp. OK, so this isn't a sunny heartwarmer—but it's a startling, stunning account of displacement that speaks not just of and to those forced from their homelands, but also to any of us who currently wonder what country it is we live in now. As Jovan, or "Joe" confronts sinister graffiti appearing in the hospital where he works as a janitor, a mystery builds—but it's hardly the point.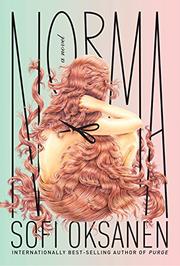 Sofi Oksanen, Norma  (trans. Owen Witesman)
Why am I not seeing people reading this one everywhere? It's about the title character, who has supernatural hair! C'mon, Wonder Woman fans, what are you waiting for? The Finnish-Estonian Oksanen has won many awards and published several books, and her 2010 Purge was a big hit. Norma can perceive things with her wild, wonderful, wavy hair; she has to be a bit careful of what it picks up, and when. Even if Norma has its flaws, which include too many subplots, it's a hugely imaginative genre-bending novel focusing on women's and feminist issues. When Norma's mother Anita jumps in front of a train, Norma has to both keep the secret of her intuitive tresses—and try to discover how they're tangled up in the seamy underground global hair market. There's more (see "too many subplots," above), but instead of seeing it all as de trop, I found it just delightful.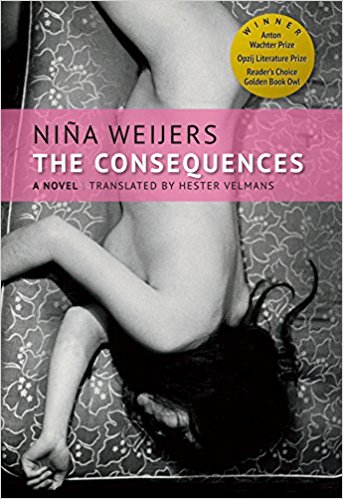 Niña Weijers, The Consequences (Hester Velmans)
The Consequences won several awards on its European release in 2014, including the Anton Wachter Prize for Best First Novel, and it sold 30,000 copies in Holland. France's Le Monde called it "original and promising," but here its September 19 publication has been too quiet, especially for a book this inventive. Minnie Panis is a conceptual artist whose near-death experience during an installation convinces her to seek psychological help. But is the doctor she's chosen a helper, or a gateway to another dimension? "The day Minnie Panis vanished from her own life for the third time. . ." You'll be hooked as I was if you pick up this serious yet humor-filled examination of a life perhaps too-well examined—but what would you expect of an artist?
---