5 Great Books You May Have Missed in June
From Brazil to Connecticut, Pointe-Noire to London...
People ask me constantly about what they should read. Trouble is, and I'm sure many of you understand, the minute someone asks me, the title of every book I've read in the past six months vanishes as if I've emptied my computer's trash. I have a hard time coming up with on-the-spot book recommendations. But I don't have much trouble when I'm surrounded by the tools of my trade, i.e., several floor-to-ceiling bookshelves horizontally filled with this year's galleys and hardcovers. I cull the stacks every week or so, and the books that remain are usually worthy of my attention in some fashion. As the weeks progress, I notice which books are getting talked up on social media, and which books are getting coverage in traditional media. And I notice which books maybe aren't getting talked up quite so much—but that I loved. Those are the books that wind up on this list, and you can be sure they come highly recommended.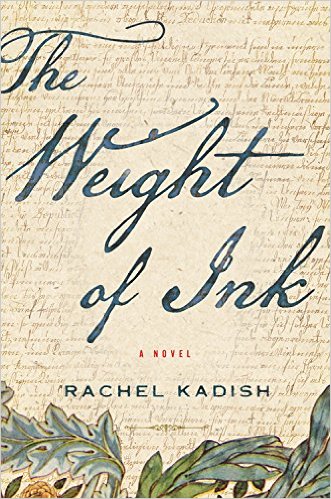 Rachel Kadish, The Weight of Ink
It's one of Amazon's Best Books of the Month for June, and it made it into Ms. Magazine, too, so why is The Weight of Ink not getting more love from reviewers and readers? As its jacket states, the novel should appeal to those who loved A.S. Byatt's Possession and Geraldine Brooks' People of the Book, and that copy does not lie: A contemporary scholar and her grad-student acolyte discover a cache of letters from 17th-century London that were probably written not by a rabbi, but by a young Sephardic woman named Ester. So many historical novels play with the "across worlds and centuries trope," but this one really delivers, tying characters and manuscripts together with deep assurance. A book to get lost in this summer.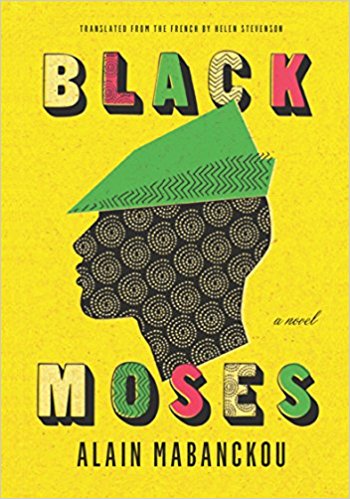 Alain Mabanckou, Black Moses (trans. Helen Stevenson)
Black Moses was longlisted for the Booker Prize, so it might not technically be an overlooked book. However, everyone is busy paying attention to the new Arundhati Roy, and I think Helen Stevenson's new translation of Mabanckou's "Oliver Twist in 1970s Africa" is getting lost in the shuffle, despite a review in the NYTBR. It's time for more of us in the United States to look at this important African author, who has lived and taught here for 15 years but continues to write in his native French about a country whose Francophone legacy is, as he says, "not accurate." Black Moses tells a post-revolutionary Congo story set in Mabanckou's hometown of Pointe-Noire; it's Dickensian in all the best uses of that overused adjective, rich and complicated and specific.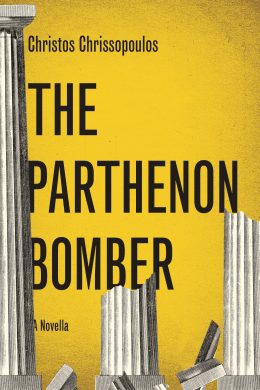 Christos Chrissopoulos, The Parthenon Bomber (trans. John Cullen)
The Parthenon Bomber is a slim volume that appealed to me initially due to its trim size and mustard-yellow cover. Published in Greek in 2010, it has now been brought out in English by Other Press, and its relevance hasn't dimmed. During World War II, an anarchist group (appropriately named the Harbingers of Chaos) called for the famed Parthenon to be razed. In 2004, a 21-year-old Athenian does just that, bombing the monument and inciting endless varieties of societal debate. Did the Parthenon matter? Does Greece matter? What does it mean to be the cradle of civilization in the wake of such an uncivilized act? The bomber's story is told through multiple voices, almost like—wait for it—a Greek chorus.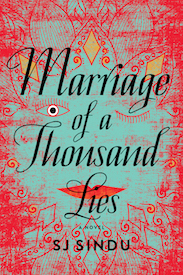 S.J. Sindu, Marriage of a Thousand Lies
Here at home we say love is love is love (well, at least some of us do), but in other societies LGBTQ identities must remain hidden for cultural reasons that can turn tragic. In Marriage of a Thousand Lies readers meet Lakshmi (Lucky) and her husband Krishna (Kris). They're both gay, but their marriage affords them a safe screen behind which they can pursue their true sexual orientations while they live in Bridgeport, Connecticut, a safe few hours from their Sri Lankan families in Boston. But when Lucky's grandmother falls ill and she returns home, she also returns to an old relationship, one that threatens to blow the cover she's cultivated carefully for so long.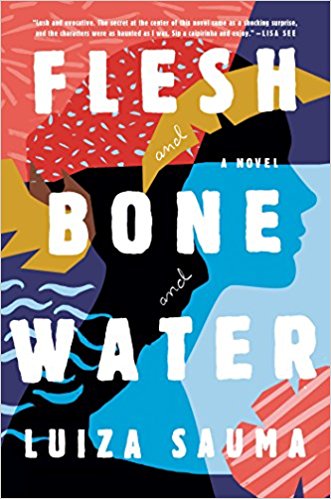 Luiza Sauma, Flesh and Bone and Water
Flesh and Bone and Water is a debut novel that toggles between 1985 Argentina and contemporary London in a coming-of-age story that also contains a mystery. That's a lot, and it isn't surprising that the book lacks cohesion. But it doesn't mean you shouldn't read it, as Sauma has chops. Her protagonist André grows up in privilege. After his mother's death, a family trip deep into the rainforest has unexpected repercussions that affect his adult life in London when he receives a letter from the family's domestic servant Luana—who had accompanied André, his brother Thiago, and their father on the trip to Belem. Even if you figure everything out before the end, you'll be drawn in to this evocative story and its steamy jungle scenes.
---