5 Great Books You May Have Missed in June
From Western Australia to Smalltown New York
The heat, the heat. If I could find a way to convert my stacks and stacks of books into air conditioning, I would; instead, I use press kits to fan my fevered brow and continue to read as much as I can because at least that allows me to lie still. Do you feel the same way? Dive in to coolness, this month's stack of overlooked fiction!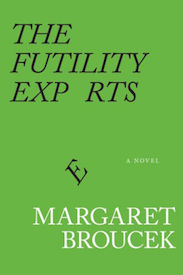 Margaret Broucek, The Futility Experts
(Schaffner Press)
The Futility Experts is my pick this year for fans of A Confederacy of Dunces. Now, I'm not trying to say it's as good as that masterpiece (don't flame me, I'm just telling the truth), but Broucek understands that life is a farce and sometimes we have to just sit back and watch. One man tries to learn piano-tuning from YouTube, a woman attempts to connect to her adopted Romanian daughter with Reactive Attachment Disorder by saying grace, direct-marketing mailing text takes on the prophetic tone of Tarot cards. I loved this book and hope others will, too.
Article continues after advertisement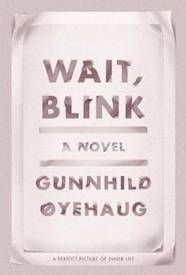 Gunnhild Øyehaug, Wait Blink: A Perfect Picture of Inner Life (trans. Kari Dickson)
(Farrar, Straus and Giroux)
Wait, Blink: A Perfect Picture of Inner Life has already been made into a film called "Women in Oversized Men's Shirts" and what reason more do you need to read it than that? This first English-language version of award-winning Norwegian novelist Øyehaug's best-known work, from the bilingual Kari Dickson, is about three women trying to integrate their lives as artists with their lives as women in the modern Western world—with hilarious results. Øyehaug combines serious musings on creativity with comic coincidences and wordplay, leaving the reader with the sense she has been somehow connected to the characters. Deserves to be on this year's Smart Beach Reads lists—but isn't. Yet?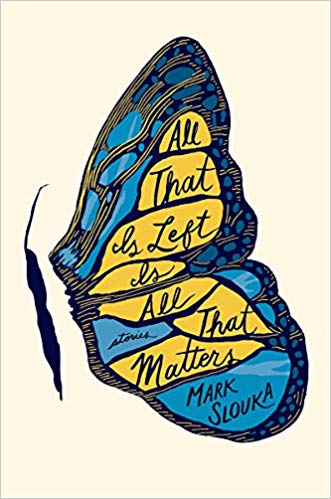 Mark Slouka, All That Is Left Is All That Matters
(W. W. Norton)
Article continues after advertisement
If you haven't read Mark Slouka's short stories before, do yourself a favor and pick up All That Is Left Is All That Matters. Slouka's parents were Czech immigrants, and he now lives in Prague after years in Brewster, NY—his stories resound with the feeling of exile and homecoming, but never exiles that are permanent or homecomings that are easy. From a complicated fishing fly to a dog sprouting razor blades to violence in a community garden, Slouka uncovers everyday menace and everyday hope in equal measures. Or does he? You may have to decide for yourself. But your decision to read these gem-like stories should be easy. Even if they glitter more like beetles than jewels. . .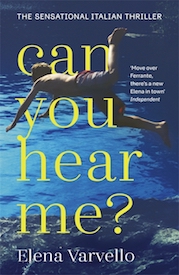 Elena Varvello, Can You Hear Me? (trans. Alex Valente)
(Quercus Books)
For reasons that may be quite sane in the marketing realm, Quercus has made Elena Varvello's English PEN-award-winning novel Can You Hear Me? look like one of the scores of boogedy-boo thrillers sent out this summer. So I am here to make sure you don't bypass this excellent novel, which is more about difference, mental illness, family, and not being able to go home again than it is about a "community torn apart by a terrible crime." We should all be for books selling in great numbers, but sometimes attempts to make books sell make books miss their best audiences, audiences who would read an author's other works—Varvello won the Italian Booker equivalent for her short-story collection, The Economy of Things—and make her name better known in our pesky translation-averse publishing world. Can you hear me? READ ELENA VARVELLO!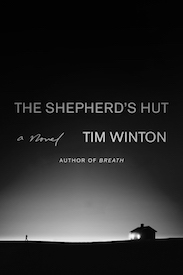 Tim Winton, The Shepherd's Hut
(Farrar, Straus and Giroux)
Finally this month, another FSG title. I am not trying to say FSG doesn't promote its books well. They do! They also, because of their gravitas, take chances on books and literature other presses don't, and I am thrilled to say they publish one of my favorite Australian authors, Tim Winton. The Shepherd's Hut is about the wilds of Western Australia—believe it or not, I've been in parts of those, and met a few of the characters who live there, and Winton's Jaxie Clackton and Finton MacGillis are fair dinkum, as the Aussies say. If you've never read Winton before, this novel is an excellent place to start, because the ruinous atmosphere makes it read like a fable, and that will help you understand the author's more complicated city-based tales.
---