5 Great August Books You May Have Missed
From WWII Drama to Ozark Creepiness
One of the ways I determine which books have been "overlooked"—and it's definitely an art, not a science—is to pay attention to chatter on social media (yes, I'm just like intelligence analysts that way). Some books get plenty of lift well before their release dates because avid readers love them, or because their publishers have high hopes for them. Others have relevant hooks, and readers get hooked by them. It's easy to decide about all of those; they aren't overlooked in the slightest.
It's tougher to decide when a book has had some good reviews. I've talked about that before, about how good reviews don't always translate into good sales—even when the reviews are in The New York Times or on NPR.com. However, I can tell you which good books definitely get overlooked: Those from small presses. While this column isn't devoted to small and/or independent publishing houses, I'm always on the hunt for overlooked books from these outlets. In this month's roundup I've included titles from Arcade Publishing, Dzanc Books, and Columbia University Press (some of the university presses are putting out terrific fiction now).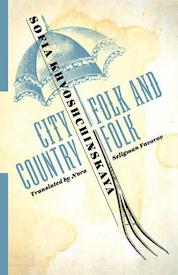 Sofia Kvoshchinskaya, City Folk and Country Folk 
Columbia's reprint of this 19th-century novel (in its first English translation by Nora Seligman Favorov) recounts the tale of impoverished noblewoman Nastasya Ivanovna and her daughter Olenka, who are trying to make ends meet on their wasting estate. When a few wealthy Muscovites arrive for a visit, brisk and insightful social commentary ensues. Think Mrs. Gaskell via Jane Austen via Mary Shelley, with a delightful sprinkling of Elinor Lipman and Andrew Sean Greer.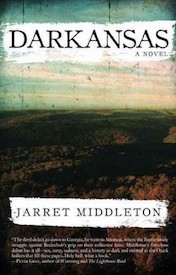 Jarret Middleton, Darkansas
Jarret Middleton's debut novel sports a blurb from Donald Ray Pollock, and that's good enough for me. If it isn't for you, here's the gritty conceit: Jordan Bayne heads home to the Ozarks for his twin brother's wedding, and discovers that every Bayne man since the Civil War has been a twin—and one of those twins always murders the other. Holy Cain and Abel! Middleton, an accomplished writer and publishing persona (he is, among many other things, founder of Pharos Editions, a division of Counterpoint), fashions an edgy, modern version of Southern Gothic, with plenty of atmosphere and action.
Hye-young Pyun, The Hole
The marketing copy for The Hole (Arcade, translated from the Korean by Sora Kim-Russell) mentions Shirley Jackson and Stephen King—a lot to live up to, but this novel about a bed-bound widower and his malevolent mother-in-law will surprisingly attract fans of both those American writers. Protagonist Oghi wakes up in hospital after a car crash and slowly realizes the woman who claims he shouldn't thank her, "I'm only doing what I must" is digging deeply in his garden, and he's going to have to do some digging around to figure out her scheme.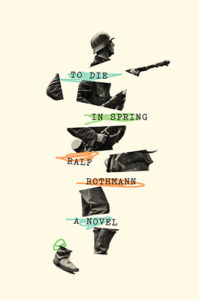 Ralf Rothmann, To Die in Spring
Ralf Rothmann is a Berlin-based novelist who has won numerous German awards for his work, including the prestigious Hölderlin Prize. Yes, To Die in Spring is about World War Two, but you should read this one because it's not just the story of wartime trauma, but also the story of how that trauma affects the future. Walter Urban and his friend Friedrich Caroli are just 17 years old when they're drafted from their dairy-farm duties into the trenches. Today, right now, we all need to read the chilling section in which very young men are hectored into military service.
Rachel Seiffert, A Boy in Winter
Another novel of war, this one set in 1941, is A Boy in Winter is an example of a book with great reviews (including one from The New York Times) that hasn't gotten a lot of readerly chatter—yet. Is it one of those "I'll wait for the paperback" situations, or is it battle-fiction fatigue? I hope either or both can be remedied, because Seiffert's writing about Nazi oppression is as luminous as Rebecca Dinerstein's writing about religious joy. Stories of several characters in and around a small Ukrainian town come together in an immersive way.
---