I sincerely hope you have fun brunch plans this weekend because Sunday is Galentine's Day! In case you haven't seen Parks and Recreation in a while (reasonable, since they took it off Netflix a while back) here's a refresher: according to one Leslie Knope, it's "ladies celebrating ladies. It's like Lilith Fair, minus the angst. Plus frittatas." In the spirit of strong female friendship, here are some iconic literary duos to emulate over mimosas.
*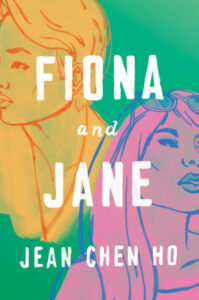 Fiona and Jane in Jean Chen Ho's Fiona and Jane
How many of us are still close to our elementary school best friends? The eponymous Fiona and Jane in Jean Chen Ho's new novel have managed to stay in each other's lives for decades. Fiona is the one who leaves, moving to New York City to care for a different friend while Jane stays in California to grieve her father's death. From second grade to sneaking into bars to moving away and coming home, Fiona and Jane captures the ebb and flow of female friendship. Something that's really difficult about writing about friends is capturing all the things that are left unsaid. Jean Chen Ho manages to get the intimacy and resentment and love just right.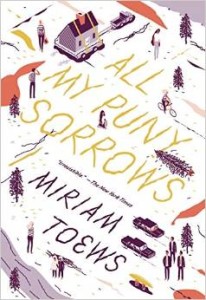 Elf and Yoli in Miriam Toews' All My Puny Sorrows
There's no female friendship quite like the one between sisters. Raised in a Mennonite household, Elf and Yoli lead completely opposite lives when we meet them in this story. Elf is a famous pianist, rich and happily married but with a desire to end her life; Yoli, by contrast, is navigating a divorce and desperately trying to keep her family together. Never in the history of literature has the nuance of such a relationship been described so perfectly. What is most striking about their bond is the way it has us laughing and crying all at once. Something to hang onto: in Elf's hospital room, they're talking about their plans to run away and live in the countryside, where they can "chop wood, pump water, fish, play the piano, sing together from the soundtracks of Jesus Christ Superstar and Les Miserables, re-imagine our pasts, and wait out the end of the world."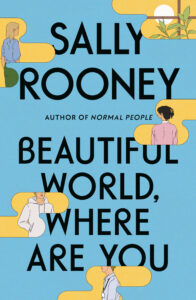 Alice and Eileen in Sally Rooney's Beautiful World, Where Are You
In case you've been living under a rock: Sally Rooney's latest novel circles around four friends. The connective tissue here is the friendship between Alice (a somewhat reclusive novelist who is getting into a whirlwind romance with a man she's just met) and Eileen (currently recovering from a break-up and fanning up old flames). They haven't seen each other in quite some time, which is definitely a point of conflict. (They're not without their problems!) Although they hardly ever share a scene together, between sections, we are privy to their letters. These epistolary bits are, in my opinion, some of the most interesting and beautifully written in the novel, accurately pinning the fears and hopes whispered between old friends to the page. I wish more of my faraway friends would write me long, discursive emails (hint hint).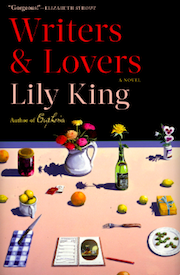 Casey and Muriel in Lily King's Writers & Lovers
Writers & Lovers follows 31-year-old Casey, waiting tables by day and clinging to her artistic aspirations by night. It doesn't help that she's fallen for two very different men, who draw her further into life's confusions and distract her from her work. But the best relationship in this novel, in my humble opinion, is the one between the narrator and her friend, Muriel. "I have one writer friend left who's still writing." That's how we're introduced. Although she's not necessarily one of the central characters in this novel, Muriel is arguably one of the most important. We all need that friend—the one who badgers us about finishing our novels, the one who cheers us on the whole way through.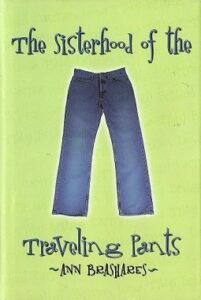 Bridget, Lena, Tibby, and Carmen in Ann Brashares' The Sisterhood of the Traveling Pants
The original book of female friendship! It's been fifteen years since I've read this series, but I honestly think of these fun ladies often. Divergent in their interests and personalities, they were like road maps to a younger generation: will you be wild and brave like Bridget or shy and artistic like Lena? Will you dance to the beat of your own drum like Tibby or be hardworking and stubborn like Carmen? They were a way for us to define ourselves and a model for how we should be with one another. As someone who grew up at the edge of Brooklyn, where you have to commute like an hour to see any of your friends, the way they floated in and out of each others' houses in suburban Maryland always seemed like an unattainable dream to me, one that implied a kind of familial closeness to strive for in female friendships. Years later, in college, my housemates and I were reminiscing and googled the books only to find that Ann Brashares had written a fifth book, killing off one of the major characters; it ruined our night, and we did not go to the party as originally planned. That's how upset we were. That's how real they were to us.