5 Debut Novels to Listen To
in Quarantine
From Quiet Vulnerability to Wilderness Survival
With the coronavirus pandemic keeping us indoors, early numbers suggest a surge in book sales. Audio and eBooks in particular have seen a sudden rise. It has also been a tough time for bookstores.
Independent bookstores have had to move online, many offering free shipping to compete with Amazon and other retailers. Besides reducing already thin profit margins, bookstore closures mean one fewer way for readers to learn about new releases. With libraries, universities, and festivals also unavailable, authors launching new books can use all the help they can get, especially first-time authors.
This month I recommend five novels from debut authors you can download to your favorite audiobook app without even washing your hands. And now more than ever, ask your favorite indie bookstore if you can support them by ordering your digital audiobooks through their website. Also, wash your hands, anyway. Just to be safe.
*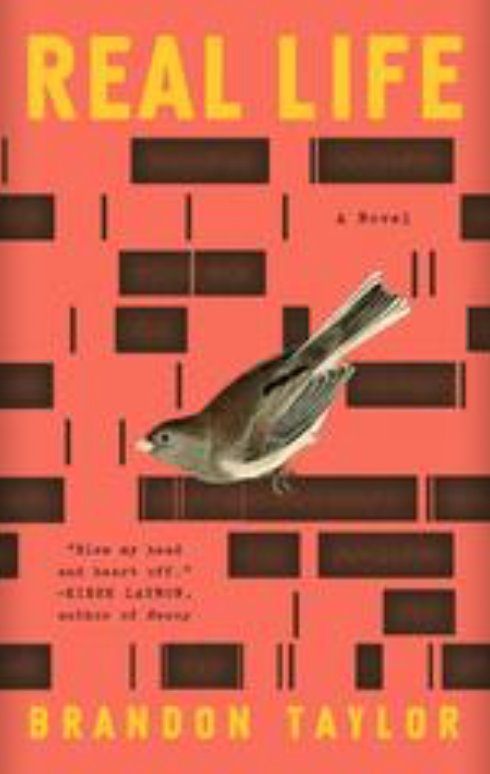 Real Life by Brandon Taylor
Narrated by Kevin R. Free · Riverhead Books/Penguin Audio
9 hours and 25 minutes
"Do you want to be here or do you just not want to be somewhere else?" a professor asks Wallace, the grad student at the center of Brandon Taylor's moving, at times virtuosic debut. Here is a biochem program at a Midwestern university, where his classmates seem far more comfortable in their own skin, literally and figuratively. The main narrative question, should he stay or go, launches an eventful weekend that will shape his future.
Black and queer, Wallace is simultaneously open and deeply private. When the novel begins, he hasn't told anyone about his father's recent death. More secrets emerge about Wallace's childhood in Alabama. They help to explain his ambivalence, expertly conveyed through Kevin R. Free's narration of the audiobook.
"That is the really wonderful thing about living in a place to which you are not connected," thinks Wallace. "It cannot lay a claim on who you were before you arrived there, and all anyone knows of you is what you tell them."
Free makes a nuanced surrogate for Wallace's thoughts as well as his dialogue. Early in the novel, Wallace begins a sexual relationship with a formerly straight classmate, and Free locates the awkwardness and vulnerability in Taylor's finely textured scenes. His voice work with other characters feels less realistic, which has the odd, perhaps intentional effect of underscoring Wallace's alienation from his social circle.
Fans of Garth Greenwell should enjoy Real Life's nuanced depiction of gay relationships. Taylor's flair for vivid science writing is another rare pleasure. Unique as Wallace's story is, few readers won't identify with a young man's self-doubt and the novel's questions about past and privilege.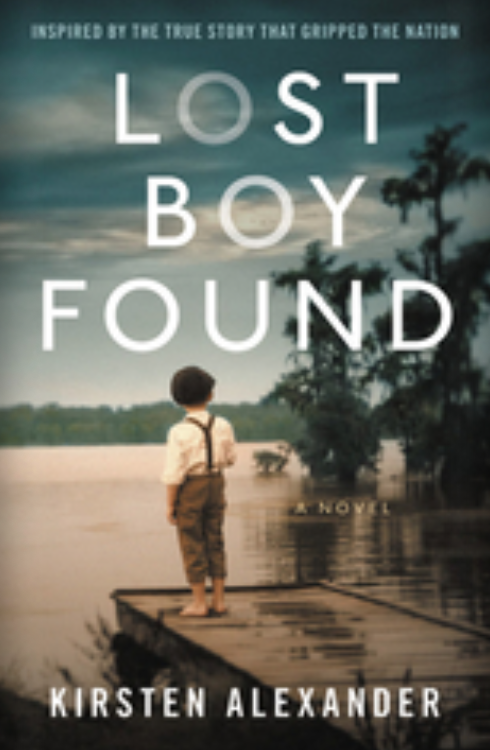 Lost Boy Found by Kirsten Alexander
Narrated by Andi Arndt · Grand Central Publishing/Hachette Audio
8 hours and 18 minutes
The title of Kirsten Alexander's debut gives away the story without spoiling any of it. A mystery wrapped in historical fiction, Lost Boy Found begins with an author's note citing the true story of Bobby Dunbar as an inspiration. His 1912 disappearance was covered memorably in an episode of This American Life, but Alexander's debut offers more than a well-spun plot.
The three young sons of a wealthy Louisiana family go for an evening hike. Only two of the brothers return. Tramps are questioned. Dynamite is tossed into lakes, killing alligators who are then sliced open. Three years go by. A boy is found who could be Sonny Davenport, but is it him? Sonny's parents aren't sure, until they decide they are.
Told from a roving, third-person point of view, Lost Boy Found's audiobook benefits from a single narrator, Andi Arndt. She provides a clean, straightforward narration, confining voice work to light Southern accents in dialogue. Many readers will remember the story more than Arndt's narration, which I intend as high praise for any narrator's work on an audiobook.
Alexander and Arndt foreground the quiet moments of a novel with no shortage of twists. Some of the most memorable scenes belong to supporting characters, like the local reporter who volunteers to read Tarzan stories to Mary Davenport, the devastated mother. Lost Boy Found comes to a chilling conclusion, but the book's empathy and detailed portrait of a time and place are equally resonant.
Perhaps the boy forgot who he was, thinks one of the Davenports' servants, Esmerelda. "[She] had never met her great-great grandfather, but it was family lore that he'd been taken from the arms of his ailing grandmother in Senegal, shackled and shipped to the Mississippi Delta…. He'd have been more confused than this boy, treated more roughly, sickened by the unfamiliar food. The world had a long history of people convincing themselves that children forget."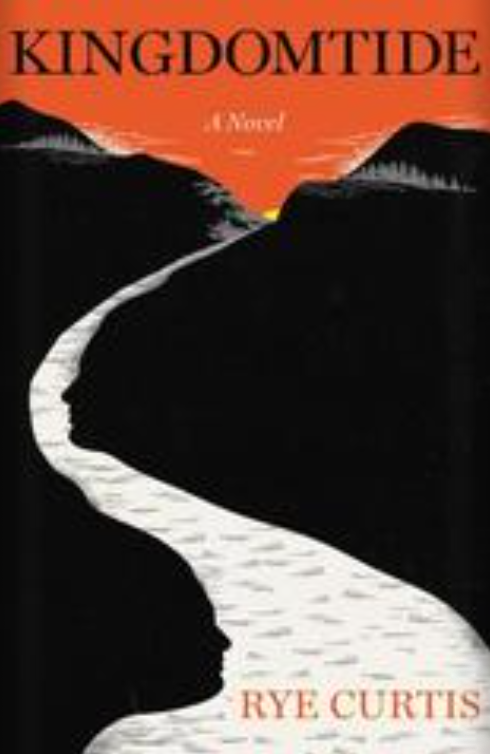 Kingdom Tide by Rye Curtis
Narrated by Maggi-Meg Reed and Jo Anna Perrin · Little, Brown & Company/Hachette Audio
9 hours and 18 minutes
Another missing-person novel, Rye Curtis's debut could not be more different from Lost Boy Found. Set in 1986, a year this Gen Xer reluctantly admits is also historical fiction, Kingdom Tide's missing person is seventy-two-year-old Cloris Waldrip. Her small plane crashes in the Montana wilderness on the way to a cabin vacation with her husband. The other two passengers, the pilot and Mr. Waldrip, die on impact. Cloris survives, wandering the woods for months in a tale whose quirky characters recall the films of the Coen brothers.
Much of Kingdom Tide's humor comes from Cloris's first-person narration. The woods hold countless surprises for poor Cloris, including a gentle masked man who helps her survive, but her offhand observations about the strange and changing world offer the book's greatest pleasures. A thoroughly prim Texan, Cloris's haughtiness and bemused umbrage land hilariously in the spot-on performance of the audiobook's narrator.
"The first and only time I got into that Internet without our dear grandniece there to shepherd me," says Cloris from her nursing home, "I read an article about a young man who claims to have had sexual intercourse with 2,367 cats and dogs and 112 even-toed ungulates. Apparently he takes great pride in his efforts, as he had requested inclusion in the Guinness Book of World Records. I understand he was denied."
Without credits to say which narrator handles which parts, Maggi-Meg Reed or Jo Anna Perrin, I will simply note that both make excellent contributions. The sections not told by Cloris from her nursing home, two decades after the plane crash, follow Ranger Debra Lewis's search for Cloris. Divorced and constantly sipping a thermos of merlot, Lewis's efforts are hindered more than helped by a ragtag team of rescuers.
The novel takes its title from the "season of charity and unity in the kingdom of God," the first Sunday of which fell on the date Cloris's plane went down. "Not many churches observe it anymore," Cloris explains, trying to make sense of the tragic event that brought her national attention. "Often," she adds, "we do not know the significance of a thing until it is good and well in the past."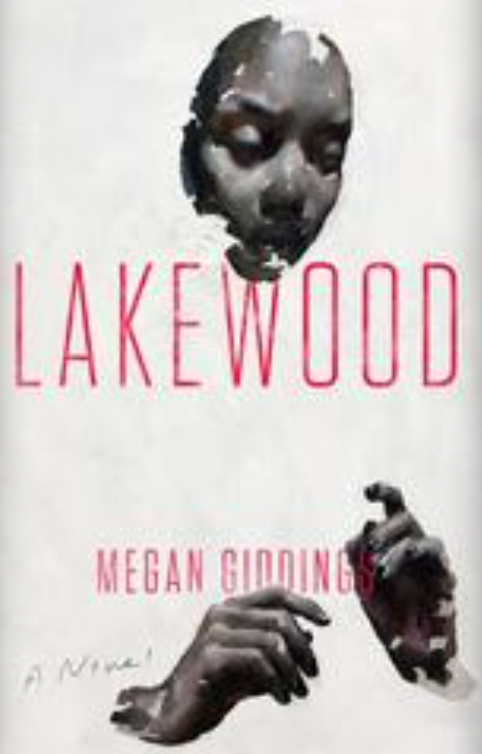 Lakewood by Megan Giddings
Narrated by Adenrele Ojo · Amistad/HarperAudio
8 hours and 33 minutes
Would you participate in a mysterious government experiment for a large sum of money? What if you needed that money for your ill mother's health care? What if your mother were your only close relative after the recent death of the grandmother who raised you? What if you were a young black woman in America, whose government has a history of nefariously experimenting on African Americans?
Lena, the college student at the center of Megan Giddings's frightening debut novel, takes the money. Lakewood is the small Michigan town where Lena reports for batteries of odd tests. At first they seem related to memory, but nothing and no one is as they first seem. Nevertheless, at the conclusion of these tests, Lena agrees to continue for an even greater sum of money, and the tests—if they even are tests—become even more harrowing.
One approach to narrating an audiobook like Lakewood, perhaps the easier approach, would be infusing every sentence with a sense of foreboding. Adenrele Ojo narrates instead with a natural cadence, perfectly capturing Lena's constant state of uncertainty. Giddings does a masterful job of escalating Lena's paranoia—and the reader's—in little ways, and Ojo's casual reading of ambiguous moments adds more tension than a stylized narration might have.
"The only dependable way to survive today," Lena thinks, sinking deeper into uncertainty, "is to put your faith in the power of other people wanting to give you money, online fundraising, corporations that still pretend to care what consumers think. They want to be able to say, See? Look how benevolent we are. Think about this instead of how we're polluting the ocean and not paying our workers enough."
In the end, Lena discovers her involvement in the experiments go deeper and further back than she ever considered. One of Lakewood's most impressive features is its clear but subtle commentary on race. Giddings manages to weave this thread through every chapter without slowing down a thriller Jordan Peele would be proud to have directed.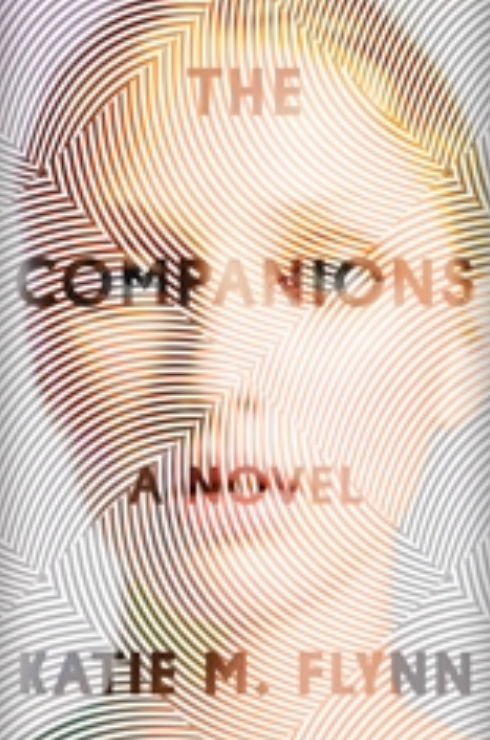 The Companions by Katie M. Flynn
Narrated by Michael Crouch, Ramon De Ocampo, Hillary Huber, Erin Moon, Rebekkah Ross, Candace Thaxton, Jesse Vilinsky, and Emily Woo Zeller · Gallery/Scout Press/Simon & Schuster Audio
7 hours and 59 Minutes
When our current pandemic ends, bookstores and libraries might have to move some titles from speculative fiction to domestic realism. Set in the not-too-distant future, where an extremely contagious virus has placed the country under quarantine, the world of Katie M. Flynn's timely debut differs enough from our own that it can still be labeled futuristic—for a while, anyway.
Flynn's pandemic is really a backdrop for the titular Companions, a new technology allowing the wealthy to upload their consciousness before they die. As Companions, they remain in the custody of their loved ones, something more than artificial intelligence and something less than human. They are supposed to be command-driven, devoid of free will, but Flynn reveals the Companions to be a new class of people, to humorous and heartbreaking effect. "There were moments when they seemed so real…so full of love."
The first-person narrative rotates between a wide array of characters, all of them cast beautifully in the audiobook. Again, without credits I can't single anyone out, but the large cast turns in emotionally resonant performances. To compare the ensemble to an engaging radio play does a disservice to Flynn's exceptional prose. At the same time, these broader audiobook productions can sometimes trample the source material, and it's a tribute to the narrators and the novel that The Companions works so well as an audiobook.
In its wry humor and structure, The Companions might remind some of A Visit from the Goon Squad. Like Jennifer Egan's novel in stories, Flynn's book spans decades, and like Goon Squad, The Companions punches holes in its melancholy with comic relief.
"They say my skin is the perfect hue to appeal across demographics," says Jacob, an actor whose star is on the rise. "My well-documented dalliances with both men and women only add to my draw." Jacob doesn't yet know he's a copy of his former self.
It's tough to predict whether our real-life pandemic will drive readers toward or away from fictional pandemics. Regardless of current events, The Companions tells a wholly original story that deserves a wide audience. Would you be more likely to pick it up if I said its quarantine ends a third of the way in? You'll have to learn for yourself how long the fictional quarantine lasted.
---