5 Books You Might Have Missed in January
Bethanne Patrick Highlights the Worthy and Overlooked
Transformation is in the air during these difficult times, and it's not just destructive: We're also seeing peaceful crowds gather in protest, more understanding for transgender persons, and the rebirth of good, old-fashioned resistance.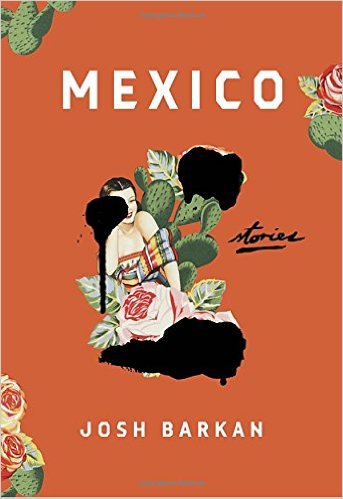 Mexico, Josh Barkan
In Josh Barkan's new story collection, Mexico, the prize-winning teacher of fiction shares stories that include transformation through love, struggle, and fate—but also almost always because of crime. Don't be put off by Barkan, a white man, writing about Mexico and crime: He's traveled there extensively since 2009 and is writing from experience, not hearsay. Still put off? Consider that Barkan's perspective is not pretending to be Mexican. These are energetic, sympathetic, surprising tales.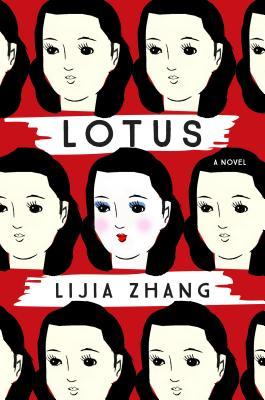 Lotus, Lijia Zhang
If you'd prefer a first-person take on another culture, consider Lotus by Lijia Zhang. Zhang, now a master's graduate of Goldsmiths and a fellow of the Iowa Writers Program, was once a factory worker in Beijing, and this novel is her homage to her grandmother's secret life as a streetwalker in Shenzhen. Unfortunately, like many sophomore efforts, this novel has been ignored by most of the big outlets, and that's a mistake. Zhang shows a side of 20th-century China that we too often miss: Despite state controls and everyday deprivations, people were still people, and had vital, messy, confusing, and even happy lives, especially when they defied the rules. This book's fresh immediacy bodes well for Zhang's next effort, but read Lotus now and see what happens when forced prostitution meets personal revelation.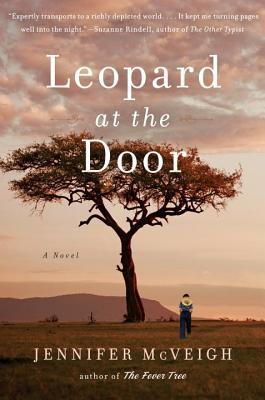 Leopard at the Door, Jennifer McVeigh
Speaking of sophomore efforts: Jennifer McVeigh received many accolades for 2013's The Fever Tree, but it's all crickets so far for Leopard at the Door, about a woman returning to Kenya from England in the 1950s. This novel, which received strong early reviews, deserves more readers; its protagonist Rachel really cares about the Africa she experiences. By setting the book in an earlier colonial past, McVeigh earns some right to tell that Africa's story: It's one that had, unfortunately for everyone, a great deal of white, English influence. Fans of the PBS Indian Summers series will find a lot to love in Leopard as Rachel enters a relationship that will make things more than difficult for her in an unsettled political climate. The writing remains strong, particularly in sensory, natural details.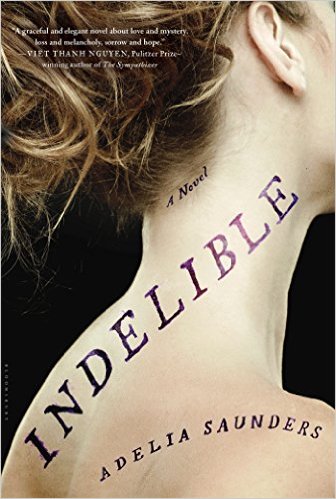 Indelible, Adelia Saunders
Indelible by Adelia Saunders also has strong sensory details, in this case about tattoos and texts and truth. While this debut did receive a New York Times review, it has had few others, despite its clever conceit of a protagonist who can see words written on other people's skin. Kirkus cited Saunders' "beautiful, sure-footed prose" and noted that David Mitchell and Tea Obreht fans should love Indelible, and I agree wholeheartedly. Besides writing strong prose, Saunders has a way with research. She seems to load a tale of unexpected love with a crazy amount of global backstory, but like the aforementioned Mitchell and Obreht, this author manages to juggle it all and make it meaningful, too. Watch what she writes next.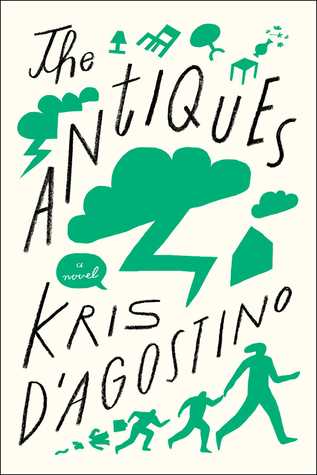 The Antiques, Kris D'Agostino
If you love Emma Straub's novels, pick up The Antiques by Kris D'Agostino as quickly as you can. The novel did get a shout-out in People magazine, which should guarantee it an audience—but these days that is less of a sure shot than it once might have been, and I'm not seeing people talking about this novel the way they did about, say, The Nest by Cynthia D'Aprix Sweeney. Think Straub, Sweeney, Tropper, Leary (Ann, not Dennis), and even a bit of The Savages movie and you'll have the Westfall family, stranged in an upstate New York emporium during a storm and ready to tear out each other's throats. When the three siblings learn that they have to sell their dead father's beloved Magritte, their fangs grow longer and their humor darker and more desperate. Perhaps it's the best thing to read during the aforementioned and ongoing difficult times.
---