5 Books You May Have Overlooked in March
From Iranian-American Short Stories to Fictionalized Roosevelts
This past March was an incredible month for books, so this installment of overlooked titles began with a list of three dozen worthy candidates. From small presses to large, winnowing such a list down takes fortitude, and sometimes caffeine and chocolate. But if anyone would like to see my Top 20, I'd be glad to share…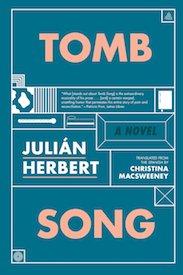 Julián Hebert, Tomb Song (trans. Christina MacSweeney)
Tomb Song is Mexican writer Julián Hebert's debut, and it's fantastic, a book for fans of Samanta Schweblin, Rachel Cusk, and Claire-Louise Bennett, mixing as it does elements of memoir, magical realism, and a sort of dour instruction (publisher copy calls this "essay," but anyone who has read the authors named will understand that they are less writing think pieces than using their thought processes to connect unusual occurrences). A middle-aged man attends his mother as she dies from leukemia, and as he recalls their lives and more, he reconstructs late-20th-century Mexican history in a way both gritty and compassionate. Tomb Song won some favorable reviews, notably from the LA Times and The Minneapolis Star-Tribune. However, it will need more support from the book-club crowd if it is to get the attention it deserves.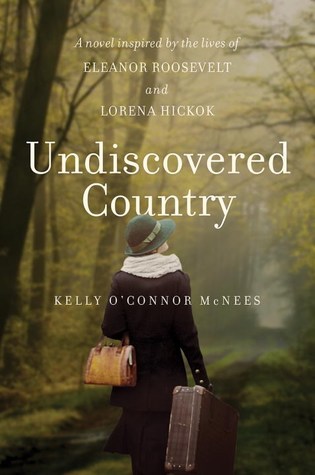 Kelly O'Connor McNees, Undiscovered Country
Sometimes a book gets overlooked simply because another book about the same subject comes out around the same time. Such is the case for Kelly O'Connor McNees and her latest novel Undiscovered Country, about Eleanor Roosevelt and her friend and lover Lorena Hickok, known as "Hick." Unfortunately for McNees, Amy Bloom's remarkable White Houses was released first—and as I said here at Lit Hub, that book "just may be a masterpiece." So read them both! Undiscovered Country is subtitled "A Novel Inspired by the Lives of Eleanor Roosevelt and Lorena Hickok," and it's a wholly different story than Bloom's, which hews more closely to Hick's biography and to the historical chronology of the women's love. McNees takes a look at what might have happened if Hick's White House work and her love for the First Lady had intertwined and affected a West Virginia coal-mining town. A quiet, elegant, meaningful look at an affair that affected American history.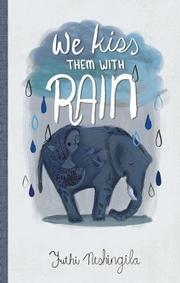 Futhi Ntshingila, We Kiss Them With Rain
Catalyst Press is a tiny indie that focuses on Africa and African writers, like Futhi Ntshingila whose North American debut is We Kiss Them With Rain. Easily overlooked, and I'm glad I discovered both Catalyst and Ntshingila. The author's "modern-day fairy tale" is about 14-year-old Mvelo, whose mother is dying of AIDS in their Durban shack. Not easy stuff and not highly polished stuff, either; Ntshingila is a former journalist whose literary chops are still in development, but keep an eye on her now. Many journalists attempting novels fall flat on their faces, whereas Ntshingila takes what could be mere tearjerking manipulation and turns Mvelo's path into something at once dramatic and prosaic. In other words, a 14-year-old pregnant by rape, orphaned by AIDS, and uncertain of her future sounds and feels like a full human instead of a line in a news story. Highly recommend.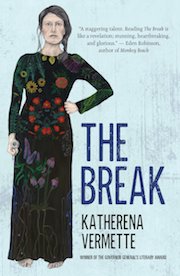 Katherena Vermette, The Break
Another debut novel, however this one comes from a prolific and highly respected poet, Katherena Vermette, a Métis writer from Winnipeg, Manitoba. Vermette's first fiction, The Break, follows a young Métis mother named Stella and what happens to her community after she spots trouble on some land near her home. As Margaret Atwood says of the book, it "takes a tough, close-up look at an extended family in Winnipeg, tackling along the way a side of female life that's often hard to acknowledge: the violence of girls and women sometimes display towards other girls and women, and the power struggles among them." Tough and vital stuff, and even better: Vermette tells this story through ten voices, some alive, some dead, some related, and not all identified. While it's technically a thriller (albeit quite a literary one), The Break falls into that category of books like The Lovely Bones, So Much Pretty, and, yes, The Handmaid's Tale, where violence against women has a decidedly political tone.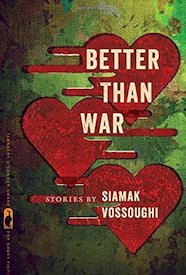 Siamak Vossoughi, Better than War: Stories
As I tell colleagues all the time, university presses are now publishing some of the most interesting fiction. The University of Georgia Press published Better than War: Stories by Siamak Vossoughi in March, and his short fiction—which seems to capture all the myriad complexities of the Iranian-American experience—has me eager to read his novel (which he's working on).
---