5 Books You May Have Missed This August
Fiction in Translation, Short Stories, Whimsical Mystery, and More
These are a few of my favorite things: Fiction in translation, award-listed novels, and sharing books with readers. I'm twirling up all of the above in this list of great books from August you may have missed, to include a two short-story collections and "a pisco-filled journey up the cordillera."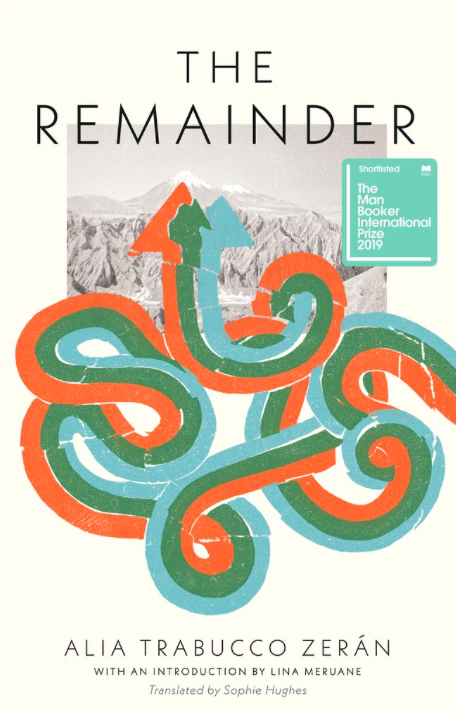 Alia Trabucco Zerán, The Remainder
(Coffee House Press, trans. Sophie Hughes)
That pisco-filled journey describes The Remainder, in which Chilean friends Felipe, Iquela, and Paloma set off on a road trip to reclaim a parent's dead body, a road trip that will connect them more tightly to their country's violent past. Longlisted for the Man Booker International Prize, Zerán's prose asks, as her acclaimed colleague Lina Meruane does in her Introduction, "How can a borrowed or imposed memory be separated from one's own memories?" Any nation ever gripped by fascism has to come to terms with this cuestioncito, the diminutive form of the noun highlighting the immensity of the issue. But if the issue's immense, the novel finds its rhythm in its young characters' dynamic, chaotic voices. Their country may be filled with death, littered with corpses—but they are very much alive.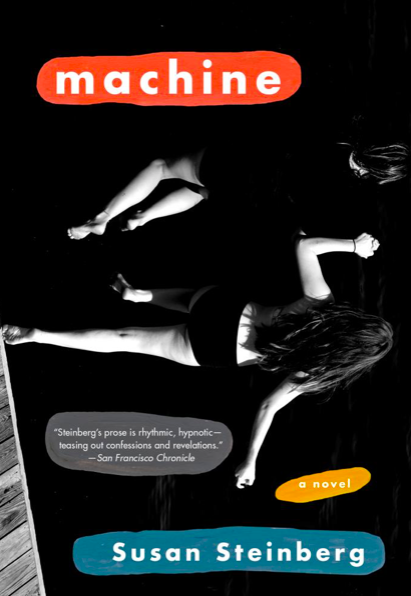 Susan Steinberg, Machine
(Graywolf Press)
Susan Steinberg's Machine also focuses on young people, in this case a group of teenagers during a strange and transformative summer—all in a bad way, a very, very bad way, told in Steinberg's unique style that combines stream-of-consciousness with a power drill. There's a narrator, but she is so cleaved to the "we" of privileged girls gone wild that her voice becomes plural as the group comes to term with a young woman who has drowned. "the younger girls still think about love as arrows through hearts; and please girls; I know about love; I know what it is; just tiny motors whirring in one's saddest, darkest parts;" says the narrator, speaking for her comrades. So yes, this is a novel about males and females, about bodies and objectification, about misogyny. But it's also a novel about class and opportunity, in a sharp, angry, wise way that demonstrates how girls can function as a solid group one minute, then in cliques the next.
Article continues after advertisement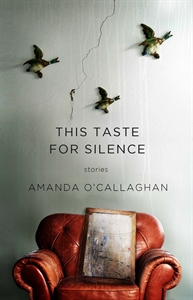 Amanda O'Callaghan, This Taste for Silence
(University of Queensland Press)
How I love finding something undiscovered, at least on this continent. This Taste for Silence will count as one of my favorite story collections this year. O'Callaghan gathers an eerie bouquet of occasions in which people lean on silence and the unspoken rather than confront evil, loss, tragedy, or the other. A few of the pieces, such as "The News," are slim, flash-fiction slices that illuminate commonplace sadness from the sidelines. Longer stories, like "Things," slice open lives: A woman's aunt dies in the decrepit row house where they've hoarded so much only a corner of the kitchen remains in which they exist. Some of O'Callaghan's characters are out for revenge, others are in hiding, still others covering up for themselves, their beloveds, for events they want to forget. While I find it difficult to forget, when reading Australian literature, that it's a literature of colonialism (like so many others), here the author uses the Euro-centrism of modern Anglo-Australians to great effect, contrasting flora, fauna, and weather against garments and mannerisms.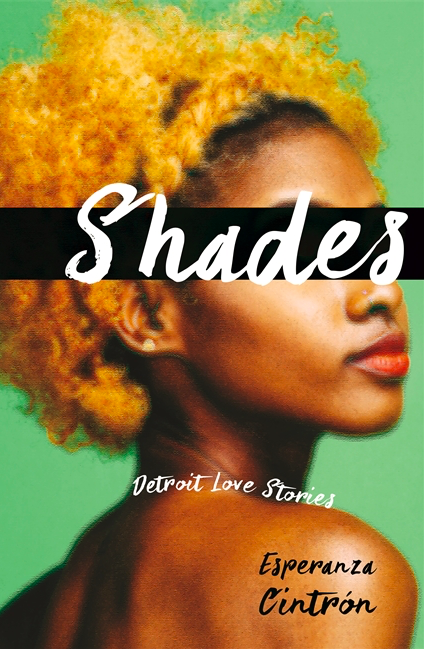 Esperanza Cintrón, Shades: Detroit Love Stories
(Wayne State University Press)
More short fiction of note: Shades: Detroit Love Stories by Esperanza Cintrón is part of the "Made in Michigan" series. Divided into "Eastside" and "Westside," these short fictions bounce with hectic energy and hope as characters of all shades go out in search of warmth and fun and different kinds of love, including family care and respect. Unfortunately, what they find isn't necessarily what they seek, but readers will be captivated by the characters who cross over from piece to piece, particularly narrator Margaret and her irrepressible sidekick Belle, who has learned a thing or two about how to smarten up since she arrived from "the south." Every one of these stories teaches truth, but despite their overlay of urban grit, these tales describe people you could meet in Manhattan, New York, or Manhattan, Kansas. Cintrón understands that human nature doesn't change because of location, and that's why the scene of two women dragging a small boy downtown for winter boots on sale who laugh at a wino on a bus could easily be set at a country club luncheon or a potluck supper.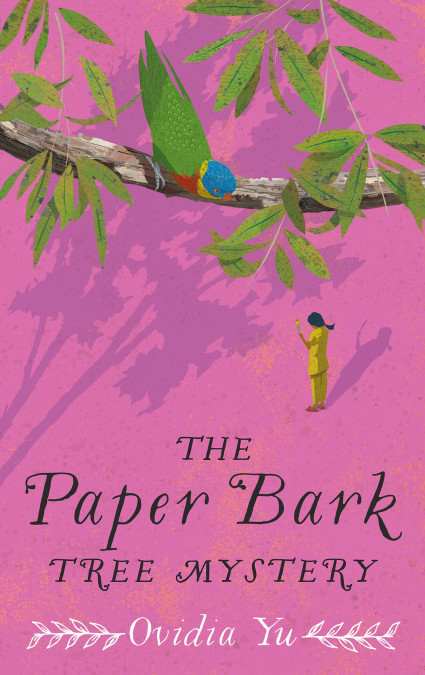 Ovidia Yu, The Paper Bark Tree Mystery
(Constable)
To lighten things up: The Paper Bark Tree Mystery brings 1930s Singapore to life as Su Lin attempts to fulfill her dream job as an assistant at the capital's best private-investigation firm. However, her English boss "Bald Bernie" Hemsworth thinks he needs a less "local" (read: more "white and blonde") assistant, so he fires her. And ooooops, Bernie's dead, discovered in the filing room. When Su Lin's best friend's father is suspected of the murder, she decides she has to use her slight experience and considerable wits to clear his name. In so doing, she discovers Bernie was up to his (dead) neck in a diamonds-for-armaments deal, and may even have been tied to something more deadly. Su Lin as narrator offers a fresh, fast voice that feels modern but is aligned to her times; as she explains, her unusual professional and personal freedom has much to do with the need for inexpensive journalism in the West during the Great Depression. Yu is one of the most acclaimed and prolific writers in Singapore, and while much of her work is darker and deeper than this detective tale, perhaps reading it will encourage a few people to look into her other books and plays.
---