5 Books You May Have Missed in February
From Scottish Seal Women to Nigerian Curses, Stories from Around the World
Only one of the titles this month is technically "in translation," but still, all five of these titles offers a kind of translation, whether of place, of culture, or even of an institution (the military of Leonard Pitts, Jr.'s The Last Thing You Surrender). I spend a lot of offline time talking to people about the importance of reading books from around the world. Just as important: Reading books about difference.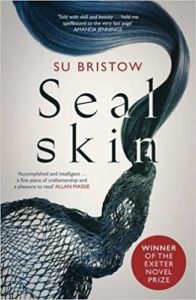 Su Bristow, Sealskin
(Europa Editions)
Sealskin won the 2013 Exeter Novel Prize, so you know it's worth your time—plus it's released by the wonderful Europa Editions. Unfortunately, I haven't seen too many people talking about this book, which is based on the selkies of Scottish mythology, seal women who shed their skin once a year and become human for a few hours. One oft-told tale is about a fisherman who steals a selkie's skin so she can't return to the sea, and Bristow's story is a version thereof that feels modern and ancient at the same time. It's a story of misused human power, both male and female, and a story of misunderstood animal instinct, too. You'll be able to guess much of the beginning and middle, but you'll never, ever foresee the amazing end of this rich, strange novel.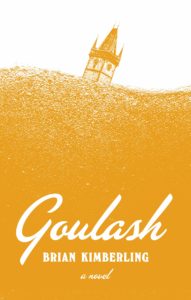 Brian Kimberling, Goulash
(Pantheon)
I normally might not include a book from an imprint as well-known as Pantheon. However, Goulash by Brian Kimberling entertained me so much and I've seen relatively few mentions of it, so I decided to plunk it in here and hope that more readers will take a look. It's the late 1990s in Prague, which is filled to its brim like a bowl of that titular stew with young English-speaking singles searching for hookups and Higher Purpose, often at the same time. Kimberling, who lived the expat nightmare, has a droll, quirky take on the scene—perhaps because he hails from Indiana, which he calls "the South's middle finger." It's really a series of picaresque vignettes lightly bound by protagonist Elliott's small romance with Amanda, a British ESL teacher, yet something about Goulash made me want another serving.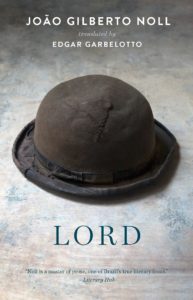 Joao Gilberto Noll, Lord (trans. Edgar Garbelotto)
(Two Lines Press)
From Two Lines Press comes Lord, a chance for US readers to discover one of Brazil's most prolific novelists. A Brazilian author has been invited to take part in a mysterious mission, but as he arrives at Heathrow he is beset by fears about who has called him there, and why. He begins a confused ramble through Hackney, further and further dissociating from his life back home and engaging in all manner of strange actions and encounters that ultimately provide Noll the opportunity to write surprisingly subtle social commentary. It's about illness, about dementia, but also about migration, travel, creation, and humanity. It's also about identity and self-conception.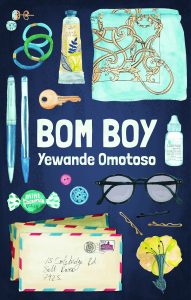 Yewande Omotoso, Bom Boy
(Catalyst Press)
Bom Boy was released in Britain in 2016, after winning the South African Literary Award First Time Author Prize. Since Omotoso, an architect by training who has a master's in creative writing from the University of Cape Town, already has a second novel called The Woman Next Door in print, it's high time we got to read her here in the United States—thank you, Catalyst Press! The plot concerns Lékè, a young man whose life has gone less sideways than every which way. Abandoned, then adopted, after his white adoptive mother dies he attempts to reconnect through letters with his incarcerated Nigerian father. When his father convinces him that their family is under a curse, Lékè decides to try and lift it. As a young adult Lékè has many odd habits and predilections, making it even more difficult for him to develop relationships. There is resolution, but the kind that leaves a door open. A window, too, into another world.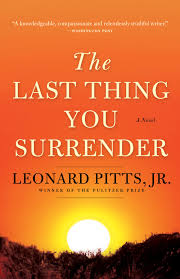 Leonard Pitts, Jr., The Last Thing You Surrender
(Agate Bolden)
The Last Thing You Surrender has the terrible subtitle "A Novel of World War II," but please ignore that. The author is a Pulitzer-Prize-winning journalist whose previous novels, including Freeman, have been bestsellers. We've all read too many World War II novels—but we haven't read enough World War II novels that focus on the African-American experience surrounding it, and how white privilege diminished that experience, still diminishes it. The main characters of George, Thelma, and Luther sometimes speak in clichés ("Ah, you know we're just kiddin' with you, Rev"), but their narratives contain beautifully drawn authentic scenes that show how emotional minefields often outlast their physical counterparts.
---