5 Books Making News This Week: Murder, Manifestos & Math Students
Dan Chaon, Chimamanda Ngozi Adichie, Elif Batuman, and More
This year's National Book Critics Circle Awards go to Louise Erdrich's LaRose (fiction), Matthew Desmond's Evicted (nonfiction), Ruth Franklin's Shirley Jackson (biography), Carol Anderson's White Rage (criticism), Ishion Hutchinson's House of Lords and Commons (poetry) and Hope Jahren's Lab Girl (autobiography). The honored writers addressed a packed New School auditorium. Michelle Dean, winner of this year's Balakian award for excellence in criticism, urged the writers in her audience to "pay attention." "Paying attention is the only thing that guarantees insight," she said. "It is the only real weapon we have against power, too."
"Right now, what you do as critics is sorely needed," said Margaret Atwood, who won the Sandrof lifetime achievement award. "Never has American democracy felt so challenged. Never have there been so many attempts—from so many sides of the political spectrum—to shout down the voices of others, to obfuscate and confuse, to twist and manipulate, and to vilify reliable and trusted publications." 
"We are all seekers of the truth in this room," said Erdrich. "The truth is being assaulted all over the world. Let us dig into it, let us be fierce and dangerous about the truth. Let it pour out of us."
Meanwhile, novels by Mathias Enard, David Grossman, Dorthe Nors, Amos Oz and Samantha Schweblin are on the Man Booker International Prize longlist of 13.  The new $10,000 Albertine Prize, a reader's choice award for French novels in English translation, launches with a longlist of 10, including Ananda Devi's Eve Out of Her Ruins, Nathalie Leger's Suite for Barbara Loden, and Marie Ndiaye's Ladivine. Chimamanda Adichie offers up a feminist manifesto in the form of a letter, Dan Chaon may have written the scariest book of the year, the voice in Elif Batuman's first novel is a magnet for critics, Paul La Farge's alternate history is inspired by H.P. Lovecraft, and the Ferrante riddle at the heart of Dominico Starnone's Ties is just one of its buzz-worthy elements.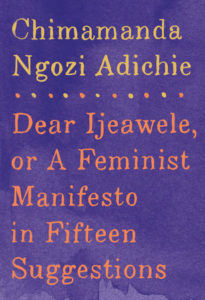 Chimamanda Ngozi Adichie, Dear Ijeawele
Adichie's new book, a feminist manifesto, began with a letter to a friend who asked how to raised a feminist daughter. "Yes, I wrote it for my friend, but I think to a large extent it was also my way of mapping out my own thinking," she tells NPR's Audie Cornish. "Because I have talked a lot about these things and I care very much about them and I get very passionate . . . but I realized I didn't actually have a concrete map of the particular, specific things that I think will help if we do them differently."
Shannon Houston (Paste) writes:
Dear Ijeawele is indeed a letter to a friend preparing to take on the difficult task of raising a girl in a world where gender is, as Adichie describes it, "a straitjacket" of damaging rules and restrictions for women. But it's also a love letter to our younger selves (Adichie's included), because most of us were conditioned to think of girlhood and womanhood as something to be survived. The survival techniques we were taught—even by mothers who identified as feminists, womanists and believers of equal rights for all—we are likely to pass on to our own children, even when we think we know better than to perpetuate ideas that support and enforce the patriarchy. Dear Ijeawele is powerful because it's short and sweet—the perfect disguise for a collection of ideas that attempt to set the world on fire.
Adichie offers practical ways to guide girls, notes Nora Krug (Washington Post), such as:
"Teach her self-reliance." "Measure her on a scale of being the best version of herself." "Teach her to love books. " "Teach her to ask questions like 'What are the things that women cannot do because they are women?' " "Never speak of marriage as an achievement." "Encourage her participation in sports." "If she likes makeup, let her wear it."
"Letter writing as literature is nothing new," notes Nia Hampton (Village Voice). "Dostoyevsky used the epistolary form in Poor Folk to examine class in pre-Revolutionary Russia. Shusaku Endo's Silence (adapted for the screen recently by Martin Scorsese) did likewise to discuss struggles with faith and colonialism. More recently, there's Ta-Nehisi Coates's Between the World and Me, written to his teenage son on the topic of race in America. These letters, often intimate and heartbreaking, offer tragic insight into weighty topics. Adichie's manifesto is no less consequential, but in addressing her childhood friend she allows for jokey asides and allusions to their youth, adding welcome levity to the subject. Her responses, given in the form of 'suggestions' numbered 1–15, are extremely logical and stated clearly, full of Adichie's dry wit, and range from the obvious ('Do it together') to the bold ('Reject likeability'). The more radical suggestions are the ones that encourage mothers to be complete human beings, not merely "hosts" (as for example Oklahoma lawmaker Justin Humphrey would have it).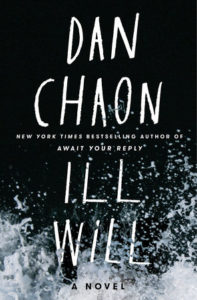 Dan Chaon, Ill Will
Chaon's new literary thriller draws raves. ("Imagine the shower scene in Psycho, extended across eleven sections and three decades, with multiple unsolved mysteries," I wrote in my BBC.com column. "That's the level of intensity Chaon achieves…")
"Chaon's novel walks along a garrote stretched taut between Edgar Allan Poe and Alfred Hitchcock," writes Ron Charles (Washington Post). "By the time we realize what's happening, we've gone too far to turn back. We can only inch forward into the darkness, bracing for what might come next."
Amy Brady (Dallas Morning News) writes, "the thriller transcends its genre to become a fascinating study in generational trauma: Dustin is clearly scarred by whatever had happened to his parents, and though decades have passed, he has yet to work through his fear and anger. That psychological residue attracts 'a certain kind of energy,' observes a friend, the kind that, in turn, forms a psychic veil between reality and make believe."
"Chaon adds to the book's disorienting effects by playing with the physical text," notes Lloyd Sachs (Chicago Tribune). "Some chapters take the form of parallel columns, two or three to a page. White spaces and uneven alignments push words, sentences—and thoughts—apart. Dustin's utterances frequently are unpunctuated, true to his tendency to drift off before completing a thought. While such touches underscore the author's playful approach, the writerly stagecraft keeps the reader off guard and sometimes on edge, in a kind of altered cognitive state."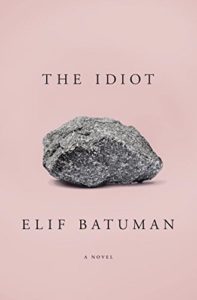 Elif Batuman, The Idiot
Batuman is an award-winning critic; her first novel, a coming-of-age story set at Harvard, is narrated in a captivating voice.
"The plot of The Idiot follows Selin's travels at Harvard and in Paris and Hungary as she ponders a potential relationship with a math student," writes Mark Athitakis (Minneapolis Star-Tribune). "Throughout, she wittily sketches the peculiarities of campus life ('two students were slumped over their books, either asleep or murdered'), Russian novels, and the Beatles. But the novel's lifeblood is Batuman's observations of our struggles to communicate. Whether it's teaching ESL classes or studying linguistics, Selin is cornered into moments that expose just how prone to confusion we are."
Dustin Illingworth (Los Angeles Times) writes, "the book's pleasures come not from the 400-page, low-and-slow smolder of its central relationship, which can at times feel like nothing more than two repressions circling one another; rather, it is Selin herself. Acutely self-conscious but fiercely intelligent, she consistently renders a strange, mordantly funny and precisely observed world. Champagne bottles 'lay on their bellies like black dogs with wire muzzles.' Suspended over a pond is 'the quivering molten yolk of the sun.'"
Annalisa Quinn (NPR) writes, "The Idiot encapsulates those years of humiliating, but vibrant, confusion that come in your late teens, a confusion that's not even sexual, but existential and practical: Where do people get their opinions from? 'How did you separate where someone was from, from who they were?' How do I 'dispose of my body in space and time, every minute of every day, for the rest of my life?'"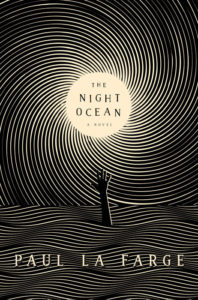 Paul La Farge, The Night Ocean
PW's Carolyn Juris calls The Night Ocean "a complex work of alternate literary history in which a contemporary man becomes obsessed with the nature of the relationship between early 20th century horror writer H.P. Lovecraft and Robert Barlow, a teenage fan."
D.T. Max (New York Times Book Review) writes:
The Night Ocean is a book full of pleasures. Though La Farge's prose is as postmodernly fervid as Lovecraft's is nostalgically formal, echoes of the horror writer's work abound. . . . La Farge is a capable mimic, capturing everything from the talk of prewar science fiction fanboys to the language of modern internet trolls. And he (I'm assuming it's La Farge) has even put up a website that purports to sell the reissued Erotonomicon. Dashing, playful and cleverly imagined, The Night Ocean emerges as an inexhaustible shaggy monster, part literary parody, part case study of the slipperiness of narrative and the seduction of a good story.
"With The Night Ocean, La Farge continues to press adventurously into the complicated moral terrain around the making of art and the provisional nature of truth," concludes Albert Mobilio (Bookforum). "His sure-handed world-building around these ideas and the empathy that undergirds that vision suggest a circle of La Fargeans will someday soon emerge."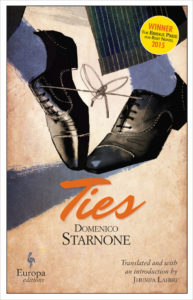 Domenico Starnone, Ties, tr. Jhumpa Lahiri
A cluster of buzz-generating elements surround the publication of Starnone's 2014 novel in English. It's Jhumpa Lahiri's first translation from the Italian.  And there's so much more.
Aaron Bady (The New Yorker) calls out the speculated connection between Starnone and Elena Ferrante:
One of Italy's most respected living writers, Starnone, like Ferrante, writes literary fiction that confronts the brutality of growing up in working-class Naples, the turbulence of postwar politics in Italy, and the psychological violence between bourgeois men and women. Italian literary detectives, apparently unfazed by the sexist implications of ascribing Ferrante's brilliant écriture féminine to a masculine pen, have dogged Starnone's footsteps for years, poring over thematic and stylistic similarities between Ferrante's work and his. Last fall, when the Italian journalist Claudio Gatti used financial records, intrusively, to unmask Starnone's wife as the "real" Ferrante, Gatti made a point of suggesting "the possibility of some kind of unofficial collaboration with her husband."
Starnone has vociferously denied any such connection. When his latest book, Ties, was published in Italy, in 2014, a journalist for La Repubblica observed that the novel . . . bears a striking resemblance to Ferrante's novel The Days of Abandonment, from 2002. Both books explore the painful fallout of a husband's infidelity, but Starnone pointed out that the abandoned-wife archetype dates back much further than Ferrante, whose own work plays on predecessors from Greek myths to Tolstoy. "Why don't we talk about the link between Starnone and Tolstoy's Anna Karenina?" he demanded. "My radical position on marriage is the result of The Kreutzer Sonata. I have not thought of Ferrante. Put yourself in my shoes. I have a project in mind. Since the world believes that I am Ferrante, I have to throw it away?"
Rachel Donadio (New York Times) also addresses the Ferrante-Starnone riddle and the interplay between Ferrante's Days of Abandonment and Starnone's Ties. She concludes:
Every couple is an enigma to outsiders, and often even to itself. "Ties" is also about that, about the unspoken mysteries that bind us, that push us away from one another and bring us back. We may never know what Starnone and Raja are cooking up in their kitchen. But I cannot think of two novelists writing today whose recent books are in such clever and complicit conversation as those of Starnone and Ferrante. There may not be a smoking gun here, but, luckily for us, there are oh so many Chinese boxes.
Ties is "hard to slot into a genre," writes Anu Kumar (Scroll.in). "It contains mysteries, but it is also, at the same time, a comic work, a social novel, a novel of life itself. It asks, and leaves unanswered, the question of why it is our most intimate relationships that remain the most challenging, where clear descriptions and ready answers will always remain elusive."
---