5 Audiobooks That Will Help You Get Your Hollywood Award Season Fix
James Tate Hill Recommends Hayley Mills, Sharon Stone, and More!
The 2022 awards season looks a little different without the Golden Globes. Typically held in early January, Hollywood's biggest party was dropped by NBC after a Los Angeles Times investigation turned up major ethical lapses by the Hollywood Foreign Press.
With the Academy Awards not airing until late March, you'll probably need some audiobooks to fill your awards calendar. This month I'm recommending five biographies and memoirs of movie stars and filmmakers, no red carpet required.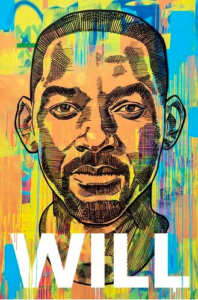 Will Smith with Mark Manson, Will
Narrated by Will Smith
Penguin/Penguin Audio | 16 hours and 16 minutes
Actors are incorrigible storytellers, Will Smith warns us early in his memoir. "I thought about showing you the pretty me, a flawless diamond, a swaggy, unbreakable winner, a fantasy image of a successful human being. I'm always tempted to make believe." The Golden Globe winner and Oscar frontrunner for his most recent role in King Richard, Smith offers an entertaining story of his rise from Fresh Prince to Hollywood royalty. Readers might disagree, however, on how flawed the aforementioned diamond appears.
Smith narrates the audiobook with the same charm and infectious energy that have made him a successful performer since the 1980s. Smiles are audible while he recounts his time as the class clown at a mostly white high school. "As long as I was the funny kid," Smith writes, "it meant I wasn't just the Black kid. Funny is color-blind."
In more serious tones, he recounts a complicated relationship with an abusive father. The man Smith called Daddio demanded perfection from his son, and although the actor breaks the pattern of abuse, he internalizes the perfectionism that made his father such an effective breadwinner.
As much as Smith's narration, the audiobook's production creates a unique listening experience. Occasional background music enhances several stories and is less distracting than I've encountered in similar audiobooks. After Smith describes the biggest turning point in his acting, we get to hear a clip from The Fresh Prince of Bel Air.
Will presents a candid portrait of the actor's childhood and career, but later chapters about his marriage to Jada Pinkett Smith and his box-office slump feel guarded. Smith confronts his shortcomings as a husband and father and the line between success and happiness. At the same time, some frustrating omissions leave the reader questioning the line between author and performer.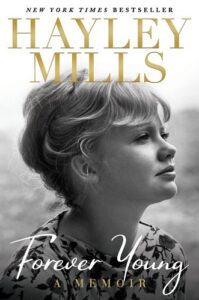 Hayley Mills, Forever Young: A Memoir 
Narrated by Hayley Mills
Grand Central Publishing/Hachette Audio | 16 hours and 16 minutes
In 1960, Hayley Mills won the last Juvenile Oscar for her performance as the title character in Pollyanna. Mill's memoir, Forever Young, recalls her childhood and career in precise detail, but she has no recollection of ever holding that statuette. Best remembered for Disney comedies like The Parent Trap, the former child star chronicles a childhood full of worry and short on joy.
The daughter of a well-known actor and a successful author, Mills received strong reviews for her first performance in Tiger Bay. Any relief or excitement this might have brought disappeared within moments when the same review criticized her costar, Mills's father. The young actress, having caught the newspaper before her parents got out of bed, tries her best to hide it before they see the review.
Most audiobook narrators are actors, so it's not surprising how much intelligence the movie star brings to her narration. Precise diction and a wistful tone imbues the audiobook with something like forgiveness for family members as well as herself.
Mills's career took off when Walt Disney signed her to a multi-picture contract, but her fame was at odds with the control Disney exerted over her career. Mills was interested in playing the title role in Stanley Kubrick's Lolita, but such mature roles were a nonstarter while working for Disney. Her father turned the part down on her behalf.
"Peter Pan was my life in reverse," Mills writes. "For years, I'd been running away, trying to grow up, surrounded by people who didn't want me to."
Mills foreshadows the early years of her adult life with the story of Jackie Coogan, one of the first child stars after whom laws were named to protect children's earnings. Coogan earned more than four million dollars in the 1920s only to find every cent gone when he was twenty-one, spent by his mother's husband. Mills, like Coogan, had thought her earnings were safe only to discover otherwise.
Mills connects her struggles with bulimia to Hollywood's demands on women's bodies, but her anxieties and unhappiness will be recognizable to teenagers of any era, famous or not. The same is true of her insights about aging.
"One spends the rest of one's life trying to recreate that youthful bloom, with ridiculously expensive creams and facials and surgery. Then one day you realize you're actually getting old…. Where was the time between youth and middle age when you were supposed to just enjoy the experience of growing up?"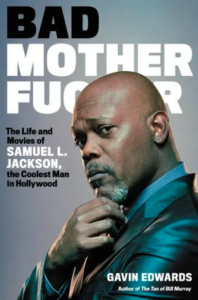 Gavin Edwards, Bad Motherfucker: The Life and Movies of Samuel L. Jackson, the Coolest Man in Hollywood
Narrated by Phil LaMarr
Hachette/Hachette Audio | 11 hours and 39 minutes
"Cool is a mask that you wear out in the world," writes Gavin Edwards in his new biography of Samuel. L. Jackson. "If you put it on just right, it becomes your face."
To Edwards's point, it becomes difficult, over the course of his biography, to decide which is cooler, Jackson or the characters he has played. The line between the actor and his future roles began to blur during college acting classes, which helped with his speech impediment. Even more effective in getting rid of his stutter? Peppering his sentences with the word motherfucker.
Bad Motherfucker offers a generous helping of Jackson's own words, and narrator Phil LaMarr offers a credible-enough take on the actor's inimitable voice. More impressive is his Tarantino, a dead ringer for the director and frequent Jackson collaborator. LaMarr's greatest achievement might be his nimble shifting between voice work and traditional narration, shifts sometimes required multiple times in the same paragraph.
Edwards, who has also written unconventional biographies of Bill Murray and Tom Hanks, breaks up the biographical chapters with reviews of Jackson's film roles. His witty appraisals rate the movie as well as its "SLJ Factor," which measures the quality of Jackson's performance and the amount of his screen time, "acknowledging that sometimes he can rock a movie with just a cameo."
Bad Motherfucker is the story of an actor who became a household name in his mid-forties, with the role of hitman Jules in Pulp Fiction. It's the story of overcoming addiction. It's the story of an artist who's been married to a fellow artist for nearly half a century.
Edwards's biography is also the story of the time Marlon Brando told Samuel L. Jackson to "call me. We need to talk." Jackson did. Except Brando seemed to have given Jackson the phone number to a Chinese restaurant, then a Chinese laundry. Both turned out to be a screening service for the legendary and legendarily eccentric actor. The two talked for hours. Phil LaMarr's Brando is even better than his Tarantino.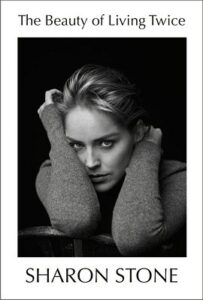 Sharon Stone, The Beauty of Living Twice 
Narrated by Sharon Stone
Knopf/Random House Audio | 7 hours and 24 minutes
Born to working-class parents in rural Pennsylvania, Sharon Stone was declared academically gifted in kindergarten and moved ahead two grades. She graduated from high school at age fifteen and started college, dropping out to become a fashion model. The pinnacle of Hollywood glamor for more than a decade, she suffered a massive stroke and brain hemorrhage in 2001 that gives her memoir its title.
"Style," Stone writes, "is what you do with what's wrong with you—hand-me-downs. Clear crisp finger-snapping style washed to squeaky clean perfection by years of heartache. Those tears begin when you're a kid and you don't get what you then think of as the good thing, and you quietly, courageously figure out how to make the thing you've got so fabulous that it becomes the thing, what everyone else just has to have, except now you've got the only one."
Stone writes candidly about sexual abuse and a complicated relationship with her parents, narrating the audiobook with depth and audible emotion. On the performance spectrum, she is more Will Smith than Hayley Mills, though unlike Smith she holds nothing back. The Beauty of Living Twice is frank and fearless, revealing narrative gifts red carpets don't have time for.
Stone captures her childhood with rich, sensory detail, and if later chapters become lighter and looser, they are never dull. She gossips with more honesty and humor than most Hollywood memoirs dare.
Some of the book's most powerful material speaks to sexism in Hollywood. Recalling directors who suggested that her on-screen chemistry with a costar would be enhanced if she slept with him off-screen, she tells them, "I am like the nice girl they grew up with, and I get them to recall that girl's name. This leaves us all with a little bit of our dignity."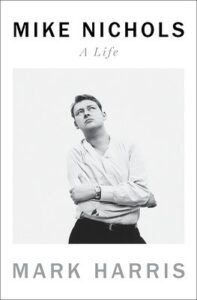 Mark Harris, Mike Nichols: A Life
Narrated by George Newbern
Penguin/Penguin Audio | 20 hours and 35 minutes
"We're not trying to draw the perfect line," Mike Nichols once explained of film acting. "Be real, be fake, be quiet, be loud, and then leave the rest to me. I'll know it when I have it. Then I'll put it all together."
Few directors put it together with greater success, on screen as well as onstage, as Nichols. A father figure to many of the actors who worked with him, Nichols could also be difficult. The director's petty and prickly side possibly began as self-consciousness from the loss of all his hair at age four, according to Mark Harris's new biography.
Winner of multiple Tonys and an Academy Award for Best Director, Nichols began his career as a performer, most notably with Elaine May. Excerpts from some of their material appears in the book, and George Newbern makes the most of their punchlines in his narration of the audiobook. Narrating a biography can be dry, thankless work for a narrator, and it's to Newbern's and Harris's credit that this audiobook captivates an entertains so completely.
Like the author's indispensable Pictures at a Revolution, Harris's biography of Nichols is the history of a changing art form. It's an exploration of success and failure and, perhaps most valuably, how an artist responds to failure. For every classic like Who's Afraid of Virginia Woolf and The Graduate, there's a bomb like Catch 22 or The Day of the Dolphin, and Harris's biography might be at its best in these moments of self-reflection.
Asked by a friend if he could relay some advice to a young artist, Nichols thought for a moment. "Things that start out poorly," he said, "don't always end poorly."
---